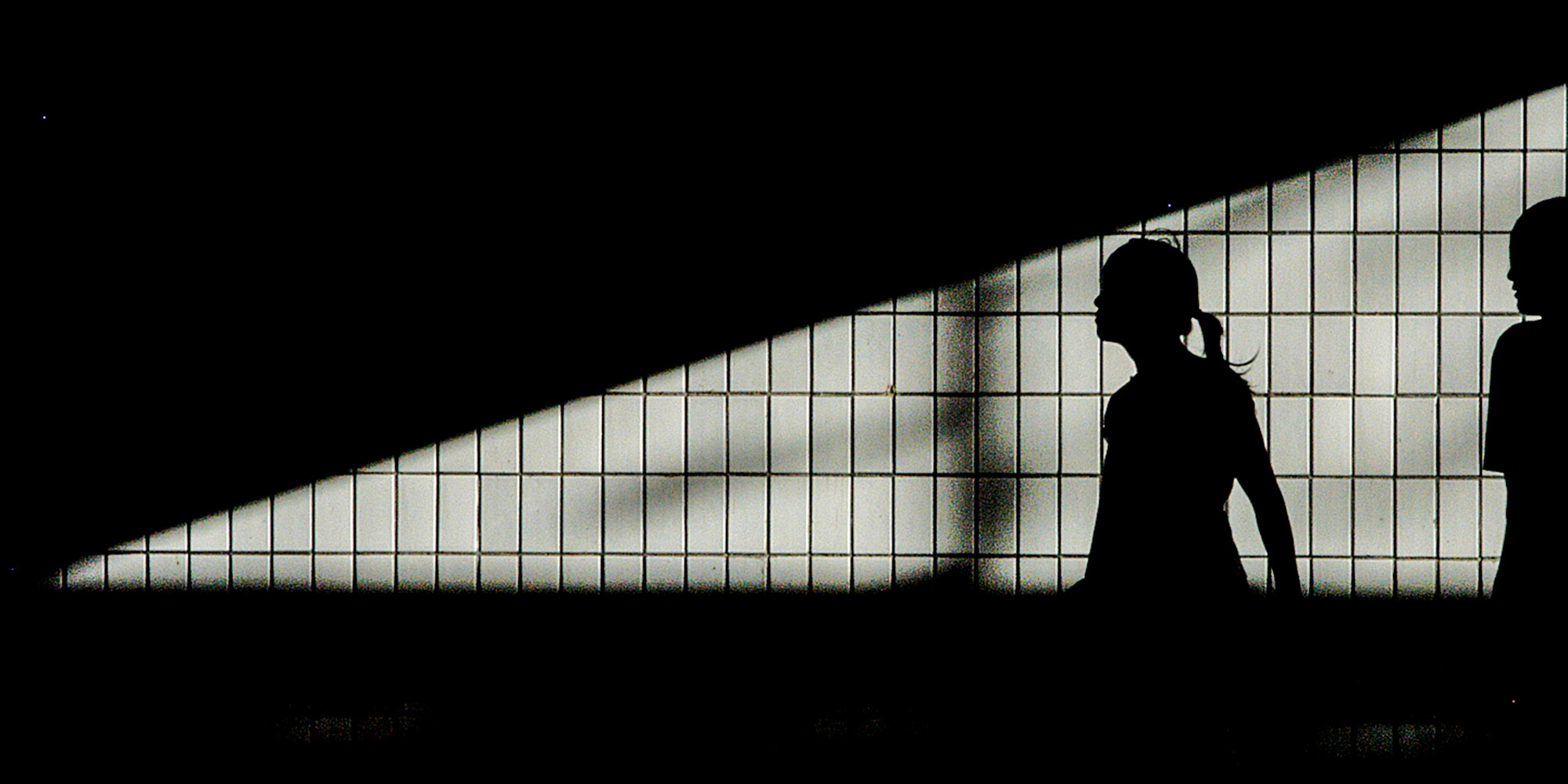 NEWS
Bank Investigates Allegations of Suggestive Texts to Interns
Victims of sexual harassment frequently turn to social media to expose their bosses.
A leading Chinese investment bank is investigating accusations that one of its top analysts sexually harassed female interns after screenshots of suggestive text messages were shared on social media.
"I think you have potential and good looks… but you are not motivated, or, I feel, not open enough," one message reads. "It's probably because of the high work pressure… Sometimes my whole body really needs to relax. I will be available tomorrow morning… Hope you can grab the opportunity, if you feel like it."
In a report Friday, a new media account under state-owned China News Service identified the sender as Huang Jie, a financial analyst at China International Capital Corporation (CICC), an investment banking firm that listed on the Hong Kong stock exchange in 2015.
According to the report, the screenshots were first posted on the Weibo microblog of net user "Cao Shanshi" on Thursday and Friday, and then widely circulated on social media. Cao said that he had received complaints from several women, many of whom had interviewed for jobs with Huang and were later sent suggestive messages. "He said I could be his close female friend in the company as long as I was willing, but when I refused him, he deleted my WeChat account," one woman wrote to Cao.
The identity of Cao, who has more than a million followers, is unclear. He could not immediately be reached on Saturday.
Victims of sexual harassment increasingly turn to social media outlets like Weibo to expose perpetrators. Last December, a senior manager at a Beijing branch of China's Minsheng Bank Corp was suspended after social media posts revealed that he had asked a female employee to meet him at a hotel. And in September 2016, an executive at a Swiss company was fired after singer Li Mao posted on Weibo that her sister, an intern at the company, had been harassed by him.
CICC published a statement at noon on Saturday saying that they are investigating the case and will have "zero tolerance" for behavior that violates the law or company policy. "We will handle the issue strictly once the case is verified," it said.
The company statement did not name the person under investigation, but a CICC employee who declined to be named told Sixth Tone by phone that Huang is the employee being investigated, and that according to the company's rules, "he's likely to be fired if it's true."
Many social media commenters have expressed sympathy for the women. "It is really hard for a woman to achieve something in this society," wrote one Weibo user. Others felt the suggestive messages were nothing out of the ordinary: "In large organizations, abuse of power is so common that it has become a phenomenon," wrote another user.
According to a 2009 survey of 1,500 people in Beijing, Guangzhou, and Hangzhou, more than 80 percent have experienced sexual harassment at work, according to Beijing-based nonprofit Maple Women's Psychological Counseling Center. Other research has also pointed to high rates of sexual harassment on university campuses and on public transport.
The survey attributed the high incidence rate to cultural traditions that tolerate inappropriate use of language by men, and to people's low recognition of sexual harassment. In addition, more than 30 percent of female victims and 40 percent of male victims said they wouldn't take any "resisting action" against harassment, partly because of a fear of losing face.
Legal experts say that awareness has been on the rise in recent years thanks to an increase in social media exposure, but also that China's laws lack clear definitions and standards of what constitutes "sexual harassment," making it difficult for victims to bring cases to court.
"And particularly in this case, the texts on WeChat are too ambiguous and could have different interpretations," said Qiu Hengyu, a lawyer at Yingke Law Firm in Guangzhou. "I think it is necessary for policymakers to improve the laws and call for companies to take measures to standardize corporate rules so that such behavior can be punished."
Contributions: Qian Zhecheng; editor: Kevin Schoenmakers.
(Header image: A young woman walks through an underpass in Beijing, June 27, 2006. VCG)