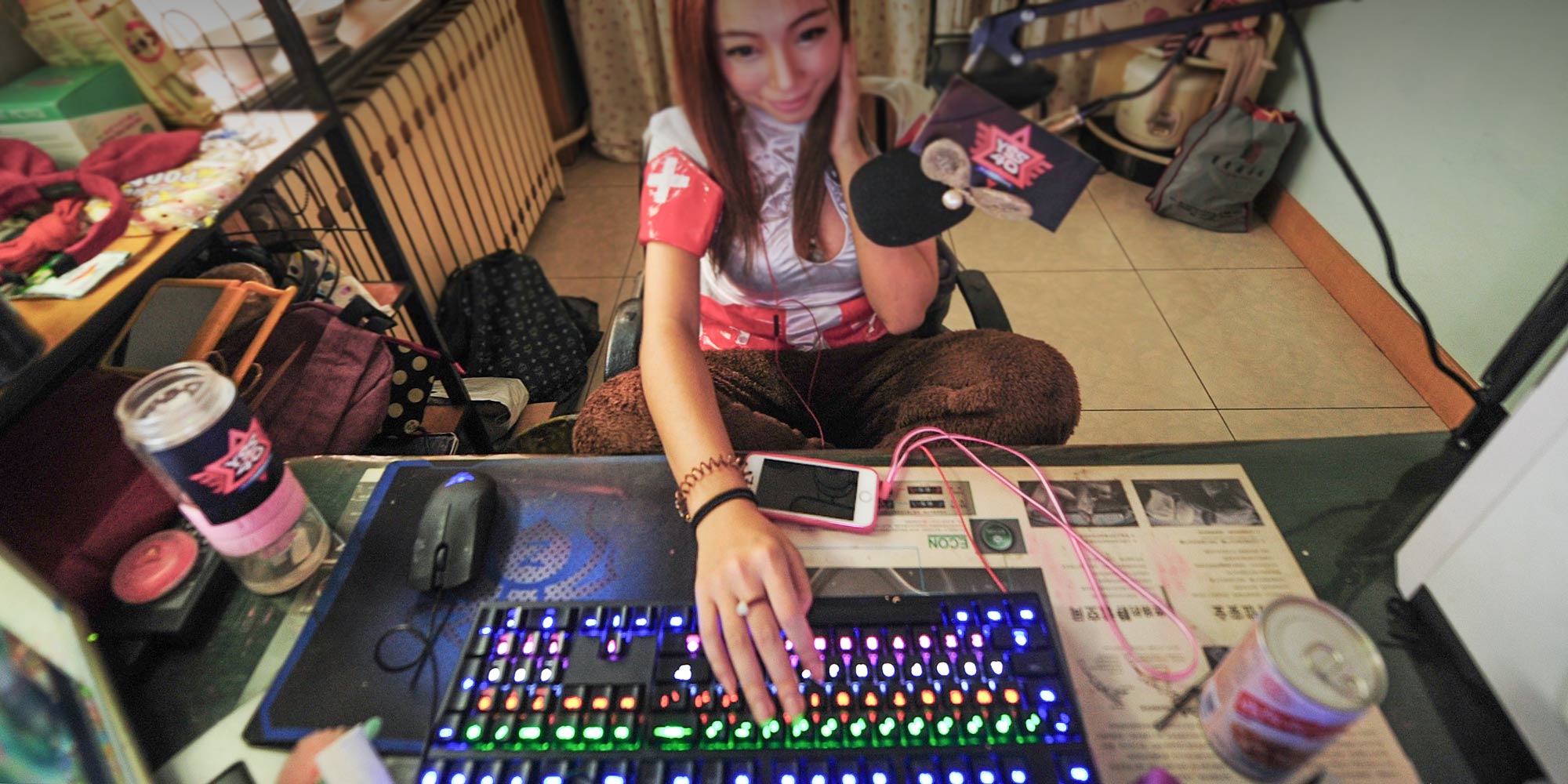 NEWS
Authorities Aim to Stem the Tide of Immoral Live-Streaming
After largely watching from the sidelines, the Chinese government has imposed regulations on booming online industry.
China's lucrative live-streaming industry now faces an uncertain future as authorities begin to tighten control of previously free-reined online broadcasters.
In a recent nationwide inspection of 50 major live-streaming platforms, 48 were penalized and 10 were shut down completely, affecting more than 30,000 hosts and performers, according to an announcement today from the Ministry of Culture (MOC), the bureau tasked with policing streamed content.
The purpose of the inspection was to crack down on content that is "vulgar, obscene, violent, superstitious, and damaging to the psychological health of juveniles," the statement read.
The inspection is unsurprising, as the Cyberspace Administration of China, the country's internet watchdog, pledged in August 2016 that tighter supervision would be introduced over live-streaming platforms. The popular new medium gives ordinary people a shot at stardom, whether they are gay men or northeastern-style rappers.
Platforms that have been inspected include Beijing-based Huajiao.com, which "spread rumors" and conducted a fake live broadcast from the Forbidden City that "disturbed social order," according to MOC's announcement. The video's 22-year-old female host, as well as two other partners involved in planning the broadcast, were detained and fined by public security officials in Beijing earlier this month, reported The Paper, Sixth Tone's sister publication.
Beijing-based streaming platform Zaizhibo.tv was ordered to suspend operations for 14 days for "seriously violating the rules," and other platforms that were penalized include Wuhan-based game streaming site Douyu.com, sports and entertainment broadcaster Quanmin.tv, and movie and television streaming site Bilibili.com.
Wang Fai, a spokesperson for Douyu, confirmed that the company had been fined by the ministry after a few hosts broadcast an "unauthorized" online game, though she said the penalty was applied retroactively. "There was no clear rule about whether it was permitted to stream this game until it became quite popular on the internet, and subsequently caught the attention of the authorities," she told Sixth Tone.
Douyu has hired a team of 500 people to monitor the website — and its more than 80,000 registered hosts — all day long. Ideally, Wang said, inappropriate content will be banned within 30 seconds of being discovered.
China's live-streaming industry has been growing in popularity since 2015, with investors pouring massive amounts of money into the lucrative market in hopes of securing a piece of the ever-growing pie.
There are now more than 300 companies that stream content online, and last December the number of users on live-streaming sites reached 344 million — or nearly half of the country's total internet users, according to figures from the China Internet Network Information Center, an internet affairs nonprofit. The same report showed that the most popular topics among stream viewers are sports, online games, live chats, and musical performances.
Analysts estimate that the total market value of China's live-streaming industry will reach 60 billion yuan ($8.7 billion) by 2020. The number of full- or part-time live-streaming hosts is expected to reach 5 million by the same year, according to an article by Deng Zhou, a researcher at the Institute of Industrial Economics at the China Academy of Social Sciences, a top think tank in Beijing.
But according to Deng, problems have started to emerge alongside unbridled investment in the industry — problems that, so far, have not attracted much attention. "For example, some female hosts dress in skimpy clothes and flirt with fans using words or body language in order to receive more gifts from them, and some even stream horrible scenes, such as fighting and eating mice," he wrote.
Last November, the cyberspace administration issued rules to regulate the market, ordering platforms to obtain licenses from the government, to be adequately staffed, and to have the capacity to immediately stop broadcasts deemed inappropriate. Platforms are also now required to blacklist users who violate these regulations.
The Ministry of Culture released similar rules the following month, requiring streamers to register with their real names and be subject to content inspection for 60 days.
Yet legal experts have suggested that these rules still do not clearly define what kind of content is permissible, and what is not.
"For example, what does 'disturbing social order' mean?" said Ding Jinkun, an attorney at Debund Law Offices in Shanghai. 
"Also, as live-streaming is still a new thing and well-supported by the market," Ding added, "there should be encouraging measures in place to boost the industry, not a crackdown."
Contributions: Qian Jinghua; editor: David Paulk.
(Header image: A young woman smiles at the webcam during a live stream in Taiyuan, Shanxi province, Dec. 27, 2014. Liu Yu/VCG)