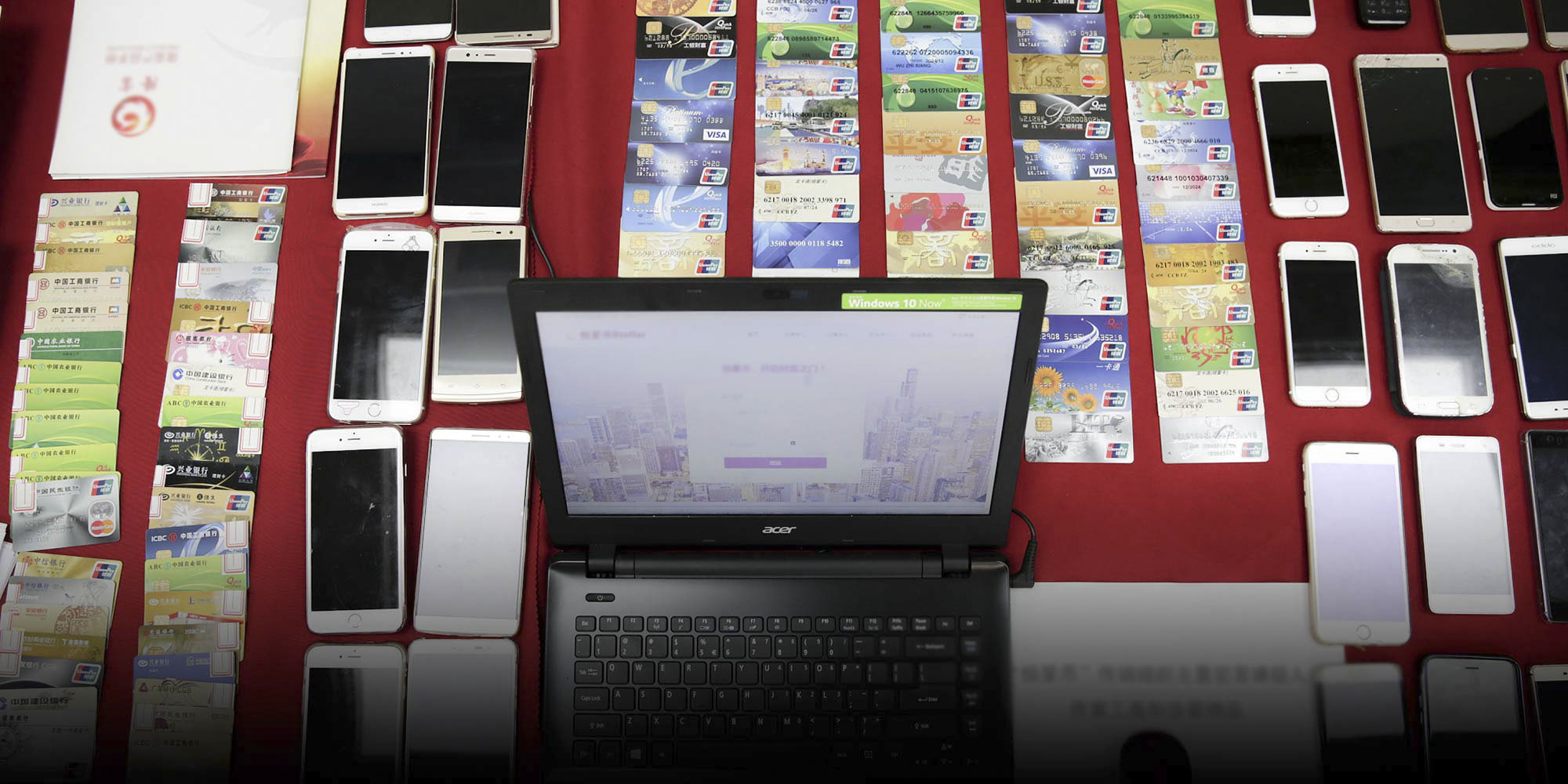 NEWS
Scam Leaves Indebted Students in Legal Limbo
A student in Jiangsu hopes to take company behind bogus loan scheme to court, but experts say weak legal provisions could hurt his case.
An indebted student in eastern China is planning to file a lawsuit against an e-commerce company for allegedly duping him into taking out loans.
Gu Runzi of Nantong Vocational University in Jiangsu province claimed he was among 80 students hired by Nantong Huixue E-Commerce Co. Ltd. to participate in loan schemes and earn commissions, according to China Youth Daily. The students were asked to take out loans from several online lending platforms, with each loan they took out making them eligible for additional commissions. The company promised to pay back the loans directly to the lending platforms, but the students soon realized that their would-be benefactors had fled the coop, leaving them massively in debt.
The Nantong case is the latest in a string of incidents where cash-strapped college students have fallen victim to illicit job postings offering easy money, with loan shark "employers" promising collateral-free funds. Such schemes have often pushed students into heavy debt — and even suicide in cases where they feel threatened and left with no means of repaying the money. Legal provisions fall short of protecting the victims of such schemes, which may be proliferating due to the growing number of online lending platforms and scammers who target students, blue-collar workers, and even the elderly.
Yang Nailong, a Shanghai-based criminal attorney at Dentons law firm who specializes in such cases, said Gu's case is "meaningless" since his so-called employers are in police custody and since the illegal money cannot be tracked. He added that while Huixue's illegal operations constitute a criminal case, the student's claim for compensation falls under civil law. "In China, criminal cases have greater priority," Yang told Sixth Tone. "The [civil] court may not even take Gu's appeal since Huixue is under criminal investigation."
In recent years, online lending firms have become ubiquitous in China, but a 2016 report found that one-third of the country's 3,000 peer-to-peer lending firms were involved in fraudulent cases, had declared bankruptcy, or were using legal loopholes to prey on people. And though a "Basic Law" for internet financing was adopted in 2015 for better regulation and supervision, experts say that a rise in cases points toward the "failure of regulatory authorities to combat such scams."
"Online lending companies should be more strictly regulated — not only because they have covertly lent money to college students, but also because many of them have used irregular and illegal means to make profits," a commentary on state media outlet China Daily said in November, referring to several scams involving students.
And the numbers are only adding up. In 2016, victims of online scams lost an average of 9,471 yuan ($1,370), and most were millennials still enrolled in full-time education, according to a report jointly published by an online security firm and China's public security department. In Nantong, students in the same situation as Gu have lost 55,000 yuan on average, with scammers amassing a total of 4 million yuan from 80 students across Jiangsu.
However, some experts say that the beguiled students are not entirely innocent, and Liu Junhai, a law professor at Beijing's Renmin University of China, told Sixth Tone that that the issue extends far beyond loopholes in the legal system. "This is mainly about students lacking any awareness while being too eager to make easy money," he said. "Schools should be educating students on the law, and specifically on issues related to [internet] scams."
Some universities are already answering the call to step up efforts to protect students from opportunistic online lenders. Tsinghua University, one of China's top schools, introduced an additional test for prospective students that touched on telecom fraud. And in a bid to tackle the issue nationally, the Ministry of Education and the China Banking Regulatory Commission issued a joint directive in April 2016 asking schools to raise awareness and educate people about financial networks and their associated risks. The directive also called on government departments to improve the system under which people take out loans and to strengthen funding schemes to prevent students from becoming unwitting victims in the future.
Additional reporting: Qian Zhecheng; editor: Luke Sheehan.

(Header image: Seized mobile phones and bank cards are displayed at a police station in Guangzhou, Guangdong province, Nov. 1, 2016. Li Zhenjun/VCG)