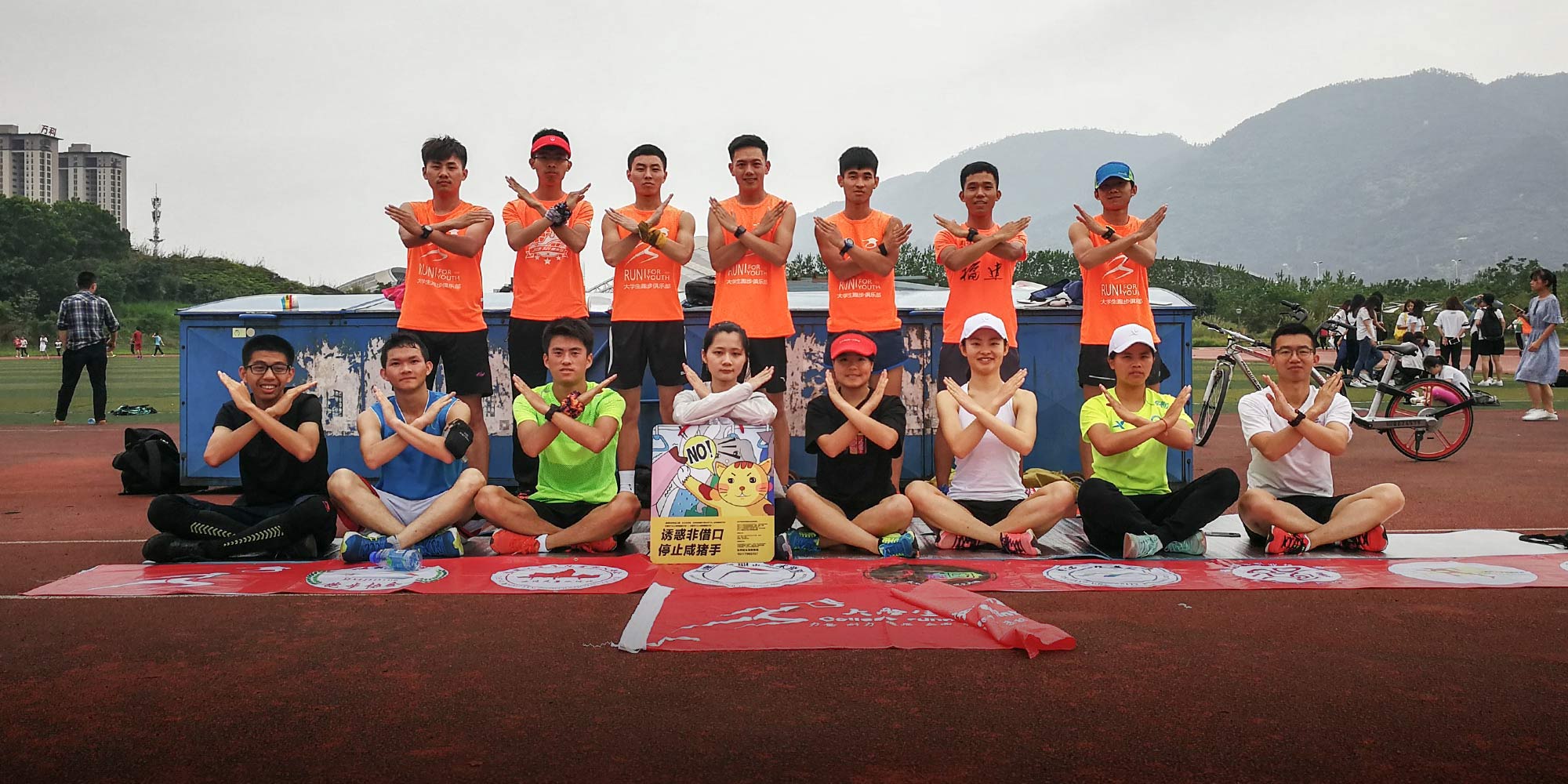 NEWS
Feminist Activist Ignores Police Advice to Leave City
Two weeks after launch of 'I Am a Billboard' campaign against sexual harassment, Zhang Leilei told to leave town.
A feminist activist from Guangzhou has said she will fight to stay after a campaign to raise awareness against sexual harassment on public transport provoked law enforcement officials to ask her to leave the city.
On May 1, Zhang Leilei invited volunteers from across the country to wear "I Am a Billboard" placards after she failed to convince the authorities in the southern Chinese city to allow advertisements against sexual harassment to be displayed at subway stations.
In a post on microblog platform Weibo, the 24-year-old feminist encouraged 100 volunteers to carry placards with anti-sexual harassment slogans and share pictures and videos of themselves at train stations, bus stations, and city landmarks. She told users she would use the social media content to encourage Guangzhou's transport authorities, as well as the state Ministry of Transport, to greenlight advertisements against sexual harassment on the subway and elsewhere. Within two days, she had people from 23 cities volunteering to wear her signs.
On Wednesday, Guangzhou police officers ordered Zhang to call off the campaign and move out of the city for the rest of the year. Officers told Zhang there would be an important international conference in December, and that tight public security measures — similar to those surrounding the G-20 summit in Hangzhou last year — were in place leading up to the event.
Speaking to Sixth Tone over the weekend, Zhang said she felt angry, depressed, powerless, and disturbed about the results of her campaign, which she started in conjunction with a local feminist group, the Women Awakening Network.
"I don't know if I will be forced to move," Zhang told Sixth Tone. "It's important for me to have a place to stay."
Zhang announced her intention to suspend the campaign on Thursday. "I don't understand why it's so hard to display advertisements against sexual harassment," she posted on social media. "Why are we stopped even when we use our own bodies as a medium for publishing the ad?" Her post has since been deleted on both Weibo and messaging app WeChat.
At present, Zhang's biggest concern is the 40,000 yuan ($5,800) in donations she raised over the past year with help from Guangzhou-based advocacy group F Feminist to rent billboard space for the awareness-raising ads. "I'm worried about my fund," she said. "I need to spend it; I don't want to let down the donors."
The young activist is less worried about the campaign itself surviving. "I withdrew from the campaign, but that doesn't mean others will do the same," Zhang said. "I still see people going out into the streets afterward. For me, knowing that there are more than 100 people willing to take action alongside me already means a lot."
Yang Yuewen, a social work student at a university in Shanghai, volunteered to prepare a survey that the placard holders could give out to passersby. She told Sixth Tone that of 26 responses so far, the majority held supportive attitudes toward the campaign.
Man Sanshun, a 20-year-old college student in Xi'an, in northwestern China's Shaanxi province, made her own placard, displaying the slogan "Temptation is no excuse; stop those wandering hands" using a color printer and received similar feedback. "There were people applauding us," she said. "I was getting positive energy."
Some volunteers had personal reasons for getting involved in the campaign. A university student surnamed Wei, who studies finance in the eastern province of Anhui, told Sixth Tone she was sexually harassed by a classmate's grandfather when she was 10 years old. "Even if this only draws one person's attention, then it's worth it," she said.
The issue of harassment is extremely sensitive in China, particularly among university students, more than one-third of whom have experienced unwanted sexual advances, according to a 2016 study. Students have also proved to be a vocal demographic, having pushed for awareness and action on harassment over the last few years by conducting their own studies, holding small-scale demonstrations, and collecting petitions.
A recent novel based on events in the life of Taiwanese author Lin Yi-han describes in disturbing detail how a teacher attempts to exploit a 13-year-old student. The writer killed herself in April, provoking a strong public reaction in mainland China.
Liu Ying, a 37-year-old former employee of a state-owned construction company, told Sixth Tone she experienced sexual harassment at work and was forced to leave after fighting to have the perpetrator held accountable. Liu collected more than 20 supporters' signatures when she displayed Zhang's placard on public buses in Shenyang, capital of northeastern Liaoning province.
"What happened to [Zhang] will only make me stronger and more determined to continue this kind of movement," she said.
Contributions: Lin Qiqing; editor: Sarah O'Meara.
(Header image: Members of a running club show solidarity for the 'I Am a Billboard' anti-harassment campaign at Fuzhou University, Fujian province, May 7, 2017. Courtesy of the Fuzhou running club)