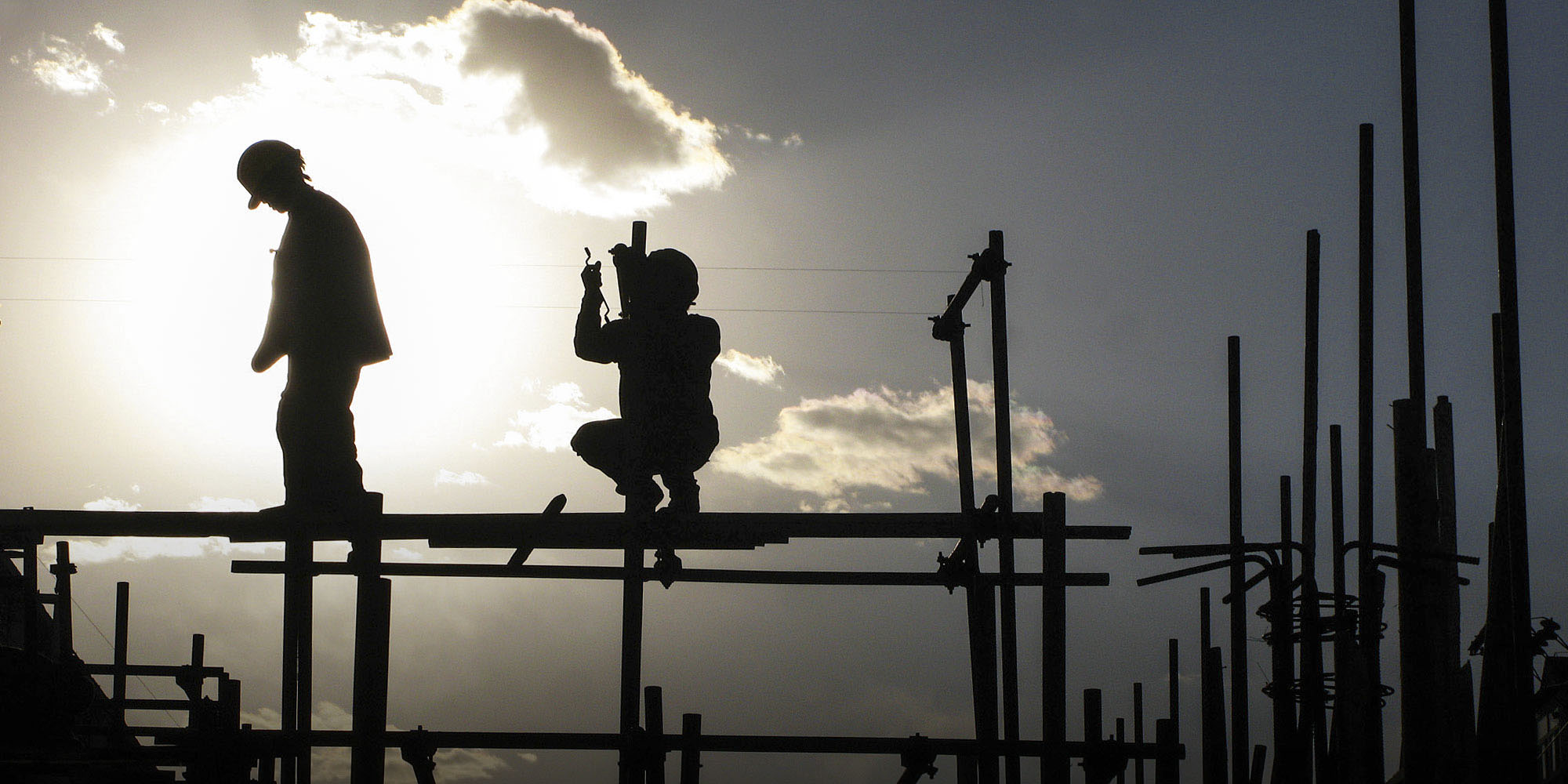 NEWS
Online Construction Worker Database Seeks to Solve Wage Arrears
Ongoing issues of trust, rights, and regulations among migrant workers draw digital solution from government.
An online registry that keeps track of construction workers' hours and salaries was launched on May 11 in a bid to safeguard their labor rights, Party newspaper People's Daily reported Wednesday.
A little over 20 percent of China's roughly 280 million migrant workers work in construction. They are an underprivileged group facing poor conditions, inferior social status, and frequent conflicts over unpaid salaries. Early last year, the State Council, China's cabinet, said it wanted to put an end to wage arrears by 2020. In February of this year, the council proposed establishing a nationwide online management platform for construction workers — a plan that has now become a reality.
Workers who sign up will receive a card to check in and out of construction sites. These records, supplanting the timekeeping methods applied by the contractors themselves, can serve as proof in cases of labor disputes, People's Daily said.
"It's still at the promotion stage; the company is now organizing study groups," said Gan Jie, general manager of Nantong Wanhao Construction Co. Ltd. in eastern China's Jiangsu province. He told Sixth Tone that to accommodate this online management, his company recently began compiling a list of all the workers at each of its sites. But implementation will be difficult, Gan said, because of subcontractors, low awareness among workers, and the financial difficulties of each project.
To prevent wage arrears, some construction firms already cooperate with banks to pay salaries to their workers. Gan said his company has not taken such measures. Signing such an agreement is easy, Gan explained, but because of inflexible taxation policies and migrant workers' inherent mobility, it is more complicated in practice.
According to People's Daily, the online registry also enhances transparency among all parties involved in construction projects — workers, contractors, subcontractors, and construction companies. Construction workers' work experience and professional skills are recorded on the platform, meaning they can use this LinkedIn-like online resume for future job-hunting.
Detailed personal information, such as one's ID number, contract details, and physical exam reports, are also included, Shu Xinhua, a manager working in the department of safety equipment at Zhongnan Construction, also in Nantong, told Sixth Tone. He added that this platform makes it easier for both employers and employees to find information about each other.
"The labor supervision department had supported establishing a digital system before. I think this helps us prevent embezzlement problems that arise when outsourcing a project," said Shu, who explained that some subcontractors borrow ID cards to claim a greater number of workers and thus receive extra money — a problem the registry should be able to solve, at least in theory.
But despite the possible benefits that the system may bring, Han Shichun, from Beijing Yilian Legal Aid and Research Center of Labor, told Sixth Tone that he is skeptical of the new platform having much of an impact. The online registry cannot curb the problem of delayed payments, he said, because companies are currently free to decide for themselves whether to opt into the program. In Han's view, the solution is not to be found in new policies. "We have measures, but there isn't enough enforcement," he said.
Editor: Kevin Schoenmakers.
(Header image: Two construction workers stand on a scaffold in Beijing, April 5, 2009. VCG)