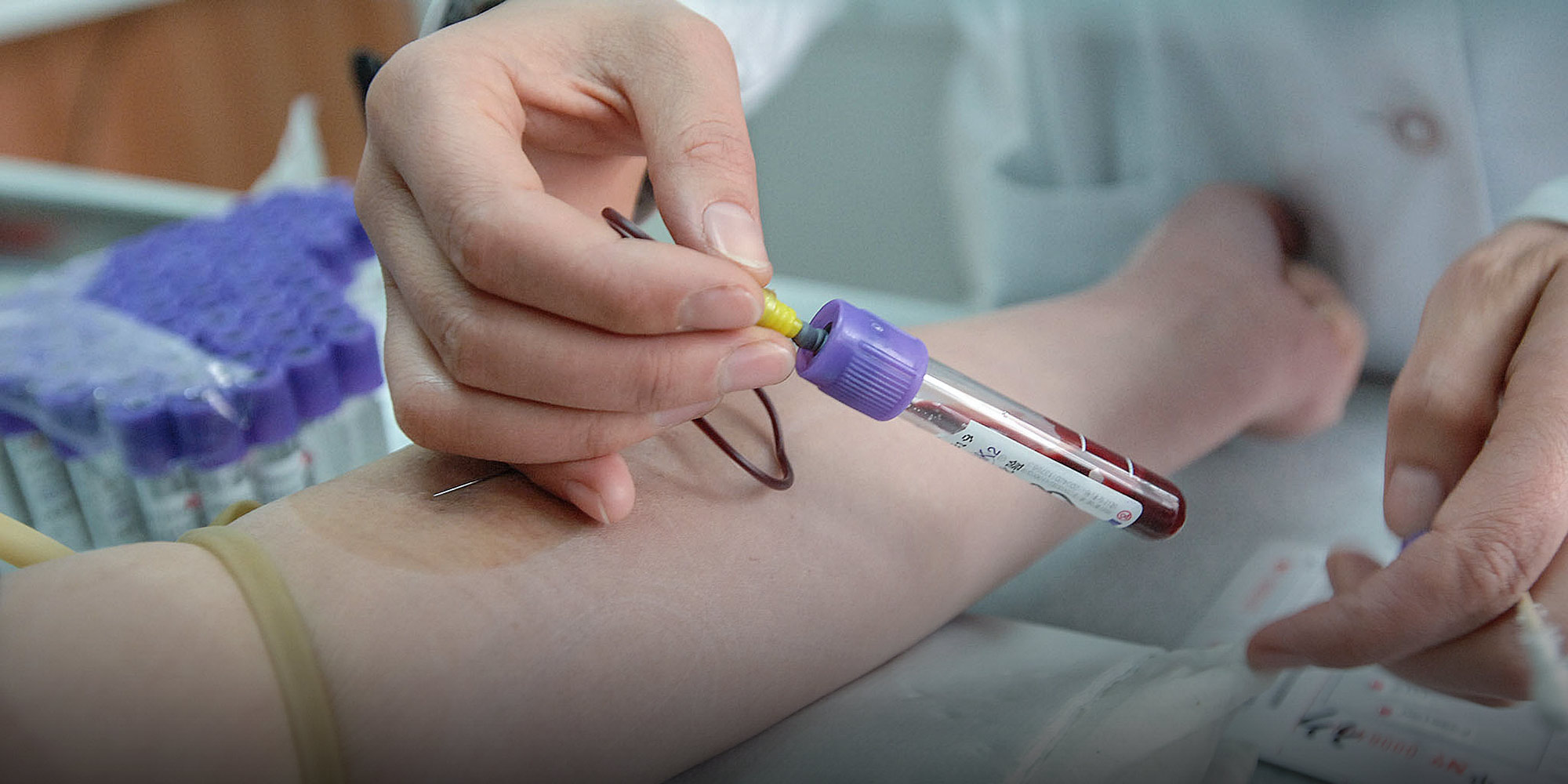 NEWS
Chinese Hep B Carriers Seek Body Doubles for Health Checks
Testing for hepatitis B has been prohibited since 2010, but low fines mean employers continue breaking the rules.
Illicit hiring discrimination against people who carry the hepatitis B virus (HBV) or other infectious diseases has nourished an underground industry that helps such job seekers pass medical checks.
Though companies were banned from testing job candidates for HBV years ago, the practice persists — and so do the businesses that help carriers avoid being discovered. With May ringing in the start of job-hunting season for Chinese graduates, the phenomenon is back in the spotlight, with Communist Youth League-affiliated newspaper Beijing Youth Daily devoting nearly an entire page of reporting to it on Wednesday.
Lei Chuang, founder of YiYou Charity Center, a nonprofit community organization for HBV carriers, told Sixth Tone that many people with HBV look for a surrogate — a person with similar looks, height, and weight — to pass a health check on their behalf. "Just yesterday, an HBV carrier from Guangdong asked me how to find a surrogate for the physical examination for his new job," he said.
Searching for "surrogate physical examination" on Baidu, China's biggest search engine, returns multiple companies providing such services in China's largest cities, and for a wide range of purposes, including school admissions, driver's license applications, and employment. "We provide surrogate services for HBV, tuberculosis, eyesight, blood pressure," explains an ad on one of the websites.
According to the World Health Organization, hepatitis B, the damaging liver disease caused by HBV, is potentially lethal, and is transmitted mainly through blood, pregnancy, injections, and sex. China had 100 million HBV carriers in 2016 — a result of a low vaccination rate and an overuse injections and IV drips in the country's health care system — but despite its prevalence is poorly understood. According to an article in British medical journal The Lancet, the dangers of HBV are overestimated, and many believe the virus can be transmitted through everyday human contact.
The central government has repeatedly addressed the issue of discrimination against HBV carriers — which has persisted for decades — but to little effect. As early as 2007, it recommended that HBV tests be removed from school admission and job recruitment processes, and it officially forbade testing in 2010. An employment regulation published in 2007 states that if a company uses HBV test results as a factor in hiring, the company must pay a fine of up to 1,000 yuan ($145).
"The cost of breaking the rules is still too low for employers and hospitals," said Lei, adding that the local health department will only circulate a note of criticism to hospitals that violate the rules.
As a result of misunderstandings about HBV and low fines, workplace discrimination against carriers is still common in China. Employers either ask candidates whether they are HBV carriers on application forms, or ask for a detailed physical exam. Frequently, candidates who have hepatitis or similar diseases are dismissed from the recruitment process.
To conceal their conditions, HBV carriers turn to businesses that procure surrogates for help.
"We are professional in this business," said a service representative at Pioneer Medical Examination Surrogates, a company that has no commercial registration record but only a basic website with phone numbers and contact details for messaging app QQ.
When Sixth Tone posed as an HBV carrier seeking a surrogate in Shanghai, a service rep for Pioneer said the company "has connections" at hospitals in the city. "The fees depend on how difficult it is [to fake the report]," they said. While a "normal" examination in a hospital designated by the employer can cost 1,500 to 2,200 yuan, arranging a surrogate for a civil service test can cost as much as 20,000 yuan. "The examination for civil servants is very strict," said the service rep. "That's why we have to give out 10,000 yuan in red envelope money to the people in charge."
Sixth Tone found that most surrogate businesses advertising online are not registered with the government, and neither are their websites.
Another surrogate company, the Physical Examination League, said they can arrange a surrogate as soon as the next day. "For Huashan Hospital, we promise a 100 percent passing rate," said a representative of the company through QQ. Huashan Hospital in Shanghai is a Grade III, Class A hospital — the highest-possible rating in China's hospital classification system. An officer at the clinic office of the hospital who did not reveal her name told Sixth Tone that she had never heard about such surrogates. "We have standardized tests that are strictly supervised," said the officer. She also said the HBV test is not included in the hospital's regular employment examinations but can be offered when requested by individuals.
According to Physical Examination League's representative, however, forging a medical report is easy. "If you do not designate a hospital, we can directly issue an examination report from Shanghai East Hospital," said the delegate. Shanghai East Hospital, also an institution of the highest rank, could not immediately be reached for comment on Wednesday.
Lei, YiYou's founder, said the companies are to some extent cheating their customers, as they cash in on HBV carriers' worries when there are other ways to deal with the problem. "Instead of accepting the status quo, an HBV carrier could get into contact with nonprofit organizations like us, and we will provide legal support as well as mental support for those who want to defend their rights."
Lei said China's employment environment is getting better for HBV carriers, although implementation of policy is usually slow. "Nongovernmental organizations and the government should do more to spread scientific knowledge so the population will understand hepatitis B," he said.
Editor: Kevin Schoenmakers.
(Header image: A nurse draws a blood sample from a patient in Hefei, Anhui province, Dec. 20, 2005. Wu Fang/VCG)