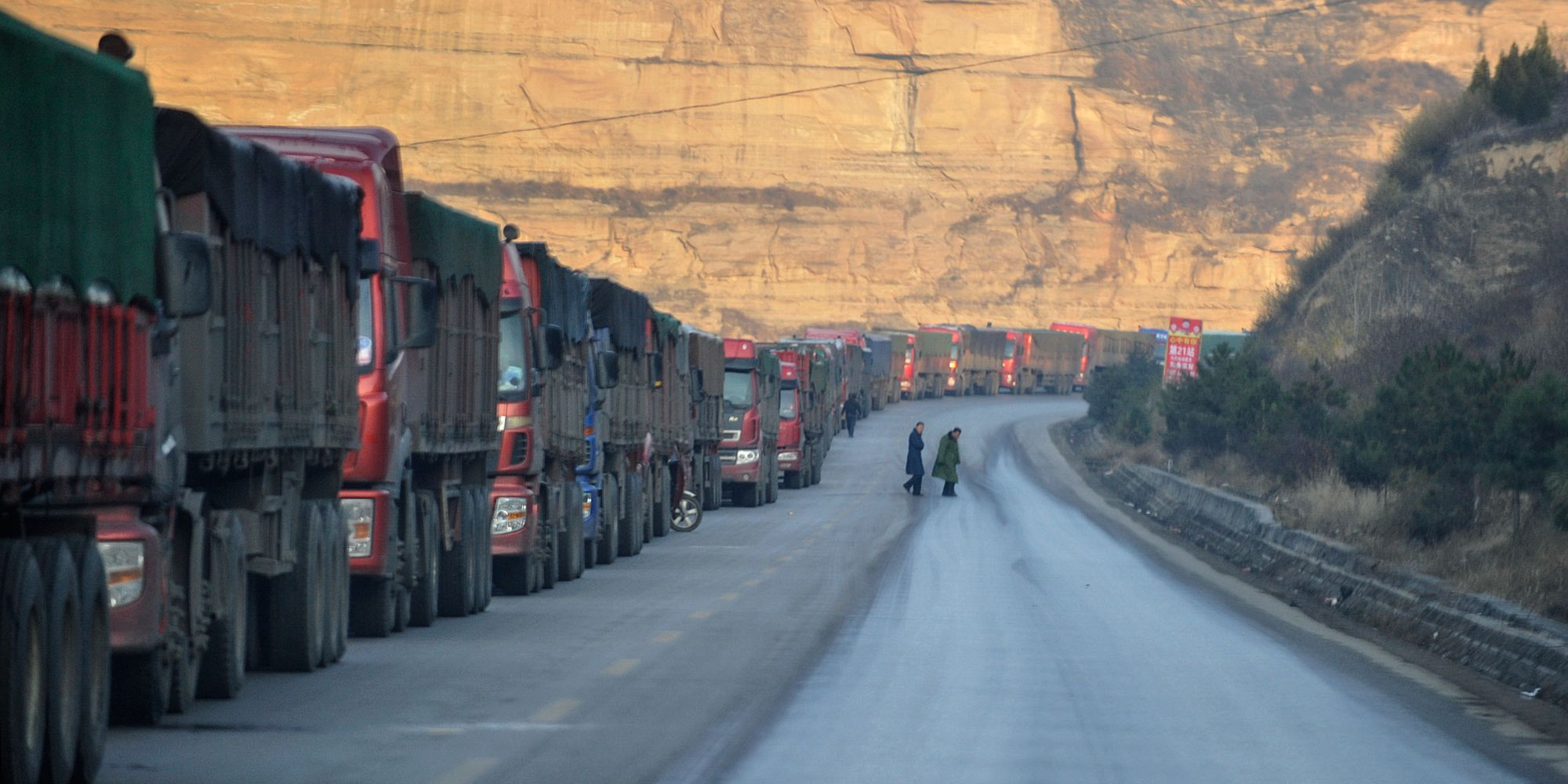 VOICES & OPINION
The Overseas Pollution Shrouding China's Clean Energy Policy
Reassuringly green domestic initiatives are masking the country's huge foreign investments in fossil fuels.
Last month, in my final graduate class of the year — "Building a Post-Carbon World" — I remember how my professor, an expert well-versed in the ups and downs of the fight against climate change, struggled to find hope. "One year ago, I would've known how to end this course," he said. "But today I'm at a loss for words."
As someone whose work and academic research both focus on climate cooperation between China and the United States, I find myself torn between hope and apprehension. In March, just weeks into his tenure, U.S. President Donald Trump put a million or more lives at risk with one swift, simplistic promise to "bring back coal." Doubts hardened around the world about the U.S.'s inaction on climate change. Since the American election, however, the international community has drawn optimism from an unlikely source: China. Headlines lauding China's commitment to green energy have stood in contrast to the loss of the leadership that the United States once showed on the matter.
Yet our grounds for optimism depend entirely on whether China is able to face up to its global impact and redefine successful development as something that goes beyond economic growth at any cost. For while most environmental concerns within China understandably revolve around the smog visibly choking the country's cities and the government's promise of "blue skies," there are deeper concerns that put the prospect of the world's landmark Paris climate agreement in danger, and threaten the prospect of China leading the worldwide fight against climate change.
Praise for China is not to be completely dismissed, though. Today, the country is the world's leader in clean energy production. China is accelerating plans to invest over $360 billion in renewable energy by 2020, and although many wind and solar farms currently sit idle due to inadequate grid integration, China's most recent five-year plan includes ambitious goals for strengthening grid connectivity and reform. Perhaps most significantly, China is taking major strides in an effort to leave behind its biggest culprit: coal.
As the world's top emitter of greenhouse gases, China consumes as much coal as the rest of the world combined. For the first time in history, though, China's coal consumption has declined for three years running, and experts now say that the country may be set to hit peak coal consumption possibly even earlier than 2030.
Momentarily leaving aside China's domestic trends of declining coal use, the global community still has to grapple with the international impact of the country's carbon emissions. Beyond its borders, China's global impact — particularly in fossil fuel energy investment — is visible in practically every corner of the developing world. I have met Chinese activists leading the charge for environmental accountability in a changing China, but I have also met practitioners from Peru who have dedicated their lives to protecting their land from Chinese-backed mining and coal projects.Ultimately, China's domestic efforts for clean energy pale into insignificance if, at the same time, the country dirties its developing peers.
Over the last two decades, Chinese banks have funded almost as much global energy infrastructure as the World Bank — a total of more than $160 billion in energy financing to governments across the world. Almost 80 percent of this investment has been in coal infrastructure, oil extraction, and the mining of raw minerals.
The outflow of development cash from China over the past decade is still a relatively new phenomenon, with both China and recipient countries still grappling with best practices. It is essential to bear in mind, however, that investment is not the same as aid. Instead, it manifests as business opportunities while coming at great cost to the environment.
If those behind the money refuse to move away from coal at the same time as most of the world, it hardly matters if those at home shift toward cleaner alternatives: Chinese-backed efforts will continue to pose a serious risk not only to its own people, but also to those in the many developing nations that rely on such funding. As policy frameworks shift toward clean energy and greenhouse gas reduction, these long-term fossil fuel projects may never be completed or become profitable, ultimately risking million-dollar investments languishing in stranded assets.
Chinese financiers must shift the priorities of overseas development before it's too late. Encouragingly, this past year has seen tentative steps toward increasing overseas funding for clean energy projects. But to truly meet China's desire for global climate leadership, the country must encourage its development banks to implement stronger and more sustainable climate policies — in-depth environmental impact assessments, required wastewater treatment facilities, protocols for local public engagement, minimum emissions, pollution, and public health standards, and so forth. And while the U.S. is no stranger to questionable involvement in overseas development either, all global financiers must exercise oversight, transparency, and local cooperation in projects in the developing world.
Ultimately, we are all citizens on the frontline of climate change, with the chance to dramatically effect change before it is too late. I will continue to find optimism in China's domestic successes, but I worry that fixating on solving its admittedly urgent smog problem without addressing its global impact will only suffocate China's prospects of becoming a true climate leader. And as an American citizen under a Trump regime so skeptical about the reality of climate change, I know that resilience in the face of disgrace will be key for the next several years as cities, states, and other nations take the lead.
The question is not whether China can redefine its climate goals — after all, the government has a proven track record on pushing through ambitions reforms — but when, and how quickly. Millions of lives, homes, and futures are at stake, even beyond the country's own borders. Unless China faces up to its climate responsibilities, environmentalists both at home and abroad will continue to look upon the country's wavering commitment to building a post-carbon world and, like me, struggle to find hope.
Editor: Matthew Walsh.
(Header image: A line of coal transportation lorries sit in traffic in Shenmu County, Xi'an, Shaanxi province, Nov. 9, 2011. Deng Xiaowei/VCG)