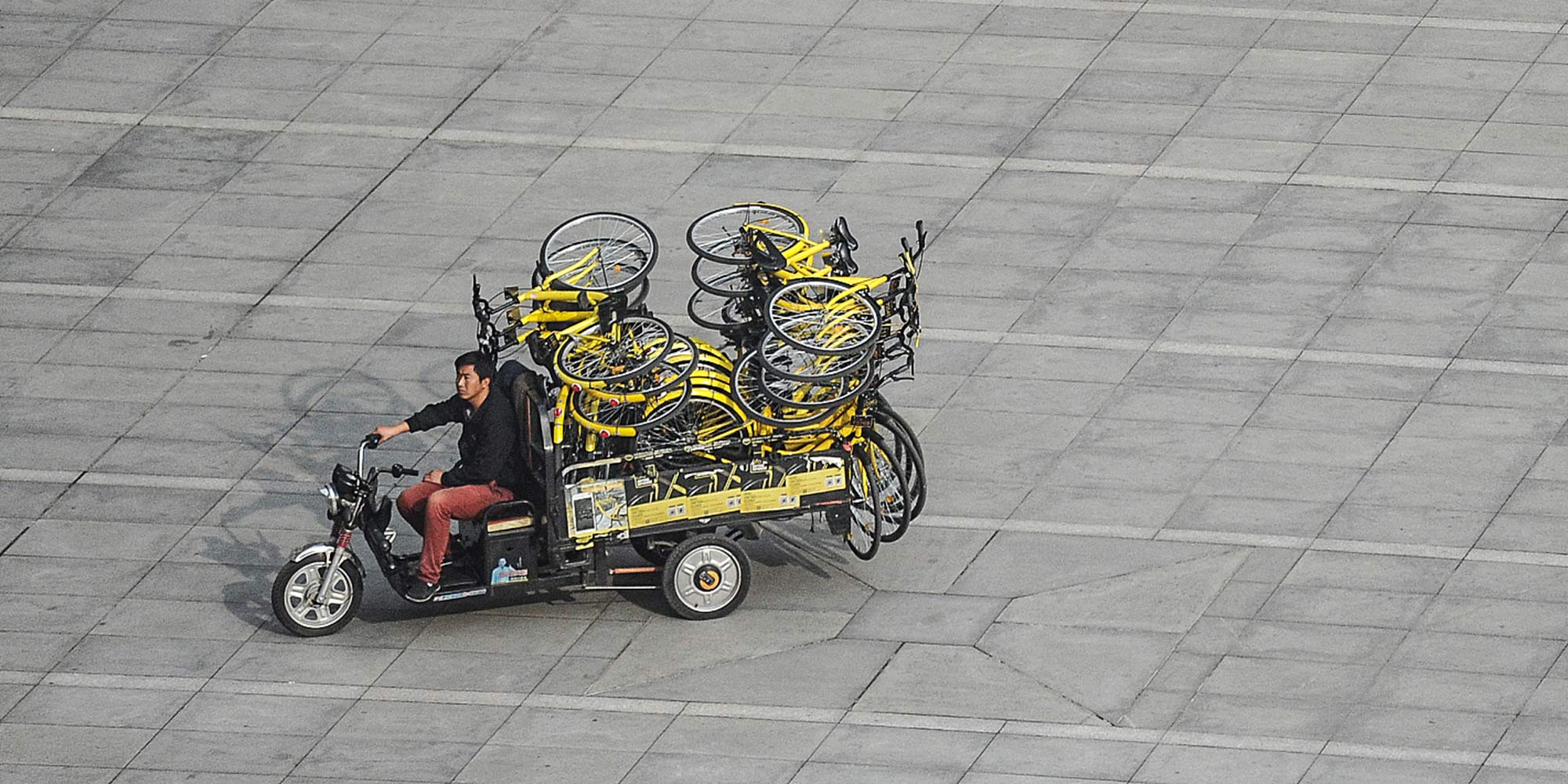 NEWS
Ofo Fights Online Fraud Rumors
An anonymous blogger alleges that bike-sharing company's management structure is chaotic and that staff illegally inflate their salaries.
One of China's largest bike-sharing startups has publicly refuted allegations of professional malpractice, after an anonymous tip-off suggested staff were engaged in low-level fraud.
On Wednesday, the multibillion-dollar Beijing-based company promised to take the matter seriously, while also calling into question the identity of the would-be whistleblower.
Writing on business blogging platform Maimai on May 5, the tipster claimed that Ofo's regional managers are able to trick the company into paying them up to hundreds of thousands of yuan extra per month, depending on their area of responsibility.
An Ofo staff member who asked not to be identified for fear of professional consequences told Sixth Tone that the company's investigations are currently focusing on the authenticity of the remarks made rather than the content of the allegations.
Ofo is a young company that was originally conceived by and for students at Peking University in September 2015. It has rapidly grown into a business valued at over $2 billion, with plans to expand to 20 countries and 200 cities across China this year, according to Ofo co-founder Zhang Siding.
The allegations have sparked debate on microblogging site Weibo. Many accounts affiliated with Ofo have publicly defended the company, causing one user to note: "If the complaints are being handled well, why are you bickering on Weibo? I think you guys [Ofo] are not far from being shut down."
The company recently announced that its park-anywhere bicycles can also be rented through the app of ride-hailing company Didi Chuxing — an Ofo investor that's considered China's answer to Uber — and unveiled a deal with century-old Shanghai bike manufacturer Phoenix to build 5 million Ofo bikes in 2017.
In a statement on Weibo on Wednesday, Ofo asked the public to trust the company's "zero-tolerance" attitude toward corruption. It also said the fraud accusations had been made by an anonymous social media user whose remarks appear to be emotionally driven and lacking in detail, and that they should not be taken seriously by news outlets. Ofo invited members of the public to come forward with any information regarding the situation.
Tang Yuejun, an associate professor at Shanghai's Fudan University who specializes in enterprise management, told Sixth Tone that if the rumors are true, they could scare off future investors. "Within sharing economy industries, honesty plays a crucial role. Entrepreneurs' fates are strongly tied to their credibility," Tang said. "If this is destroyed by internal corruption, it could lead to existing stakeholders withdrawing their investments."
Ofo and its bike-sharing rivals, such as Mobike, have already faced a series of public relations issues relating to sidewalk overcrowding, hacking cases, and at least one fatal accident.
Additional reporting: Qian Zhecheng; editor: Kevin Schoenmakers.
(Header image: Ofo shared bicycles that were improperly parked are hauled away in Beijing, Oct. 25, 2016. Mai Tian/VCG)