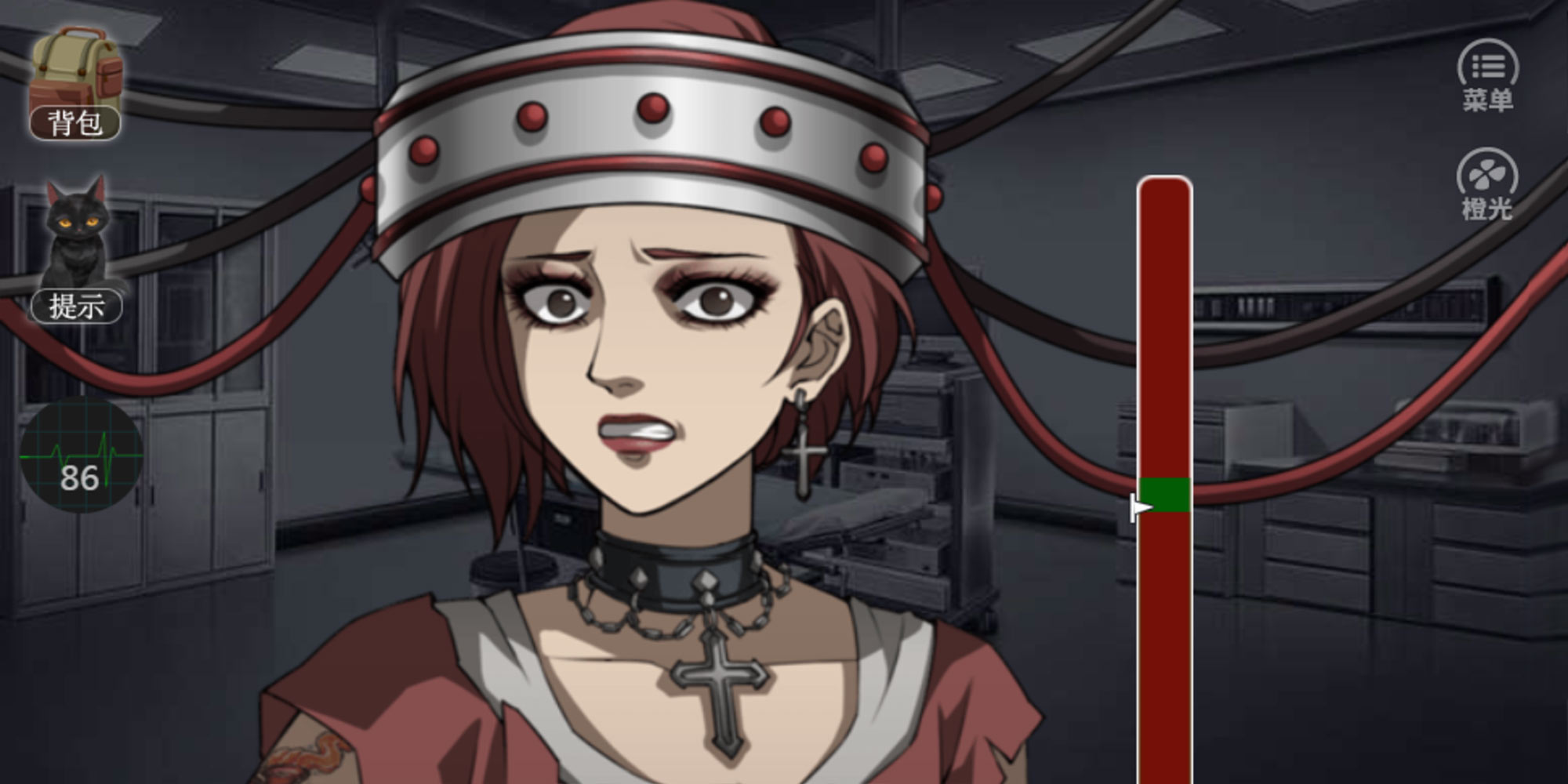 NEWS
Online Game Spotlights Electroshock at Internet Addiction Clinic
Developers hope their product's unexpected success will shape the future of addiction treatment.
The developers behind a new online game that puts players in a virtual world of anxiety and fear aim to bring public attention back to China's most infamous internet addiction treatment center.
The simplistic anime-style game, titled "Mysteries of Fence," was featured on Steam, an online video game platform, on May 8. Based on the story of a clinic that purports to cure teens of "internet addiction," players step into the shoes of a tattooed, edgy-looking 17-year-old girl who tries to escape from the facility after her mother tricks her into being treated.
According to the developers, the idea for the game came from media reports that brought the clinic and its director, Yang Yongxin, a polarizing figure also known as "Uncle Yang" who has built a reputation around his advocacy for electroshock therapy, back into the spotlight in August 2016, after he and his center's unorthodox methods were first widely condemned in 2009. Last year, an article questioning the continued existence of Yang's business went viral, and later some of the 6,000 patients to have been "treated" at the facility spoke out on social media about their traumatic experiences.
Electroshock therapy in China was pioneered by Yang at his clinic in Linyi, in the eastern province of Shandong, and has been used on thousands of patients since. Yang was praised as a visionary by state broadcaster CCTV in a 2008 documentary but widely condemned by other media. The following year, China's Ministry of Health issued a ban on Yang's treatment in 2009 — a ban that did not completely curb the questionable techniques at Yang's clinic and others like his — and stated that electroshock therapy had "no foundation in clinical research."
"I wanted to make a game that draws people's attention to this dark and dusty corner, for those who don't yet know about this," the game's young female developer, who goes by the pseudonym Cat Ear, told Sixth Tone. "I got the idea from a video interview [with Yang's former patients] — though of course the game is not exactly the same as reality."
Cat Ear spent four months making the game and serialized it on Chengguang, a Chinese website for user-generated games. Cat Ear continued adding to the game gradually before completing it in January. Most of the storylines and scenes, she said, come from media reports and social media posts about patients' real experiences. For example, the character of "Doctor Yang," the crazed psychiatrist, inserts a needle under the heroine's fingernail and applies jolts of electric current until she begs for mercy.
As in other escape games, players must solve puzzles, use tools, and play mini-games, with each success bringing them closer to fleeing the clinic. A defining feature of the game is its moral dilemmas: A player might find, for example, that they have to make a choice between helping Yang when he is attacked by a patient or leaving the scene and risking future punishment.
Other social problems such as human trafficking are also reflected in the game. Another character, a young man called Xu Shanwa, has been sent to the center by his mother after having refused to marry a university-educated woman whom his parents procured for him and trafficked to their village. It transpires that the character's mother, too, was sold to her husband's parents in the same way when she was younger.
"The reaction to this game has gone way beyond what we expected," Kenny Wei, the game's producer and a product manager at Chengguang, told Sixth Tone. Already, "Mysteries of Fence" is being developed in other languages.
Yang is still using electricity on patients today, though he has reportedly reduced the voltage. Meanwhile, hundreds of similar boot camps claiming to decouple kids from their computers and smartphones have sprouted up across the country, though few are officially licensed.
"We were outraged to learn that nothing has changed, even though there were media reports about this years ago," said Wei, the producer. "As this matter deals with the internet and online games directly, and as many of our users are teenagers, we hope the game will provide a source of inspiration."
The use of electroshock therapy to treat internet addiction may soon see a ban with teeth: The State Council, China's cabinet, in January published a draft regulation protecting minors' rights in cyberspace and forbidding internet addiction treatment that may result in physical or psychological harm.
Of the five possible endings of the game, only one could be considered happy: In the "Un-Lost Youth" scenario, the girl successfully escapes from the center with a few of her companions. In the other endings, however, there are mental breakdowns and continuous rounds of cat and mouse, escape and recapture, while her friends suffer even more unenviable fates.
"As far as I know, in reality, almost none of the patients were able to escape," said Cat Ear. "Most of the escape routes that I designed in the game don't exist in real life. Many of the families who've been through internet addiction centers have been broken apart. The 'good' ending was only there to provide a glimmer of hope."
Clarification: The introduction to this article has been updated to more accurately reflect the content of the story.
Editor: David Paulk.
(Header image: A screenshot from the online video game 'Mysteries of Fence' shows the main character receiving electroshock treatment.)