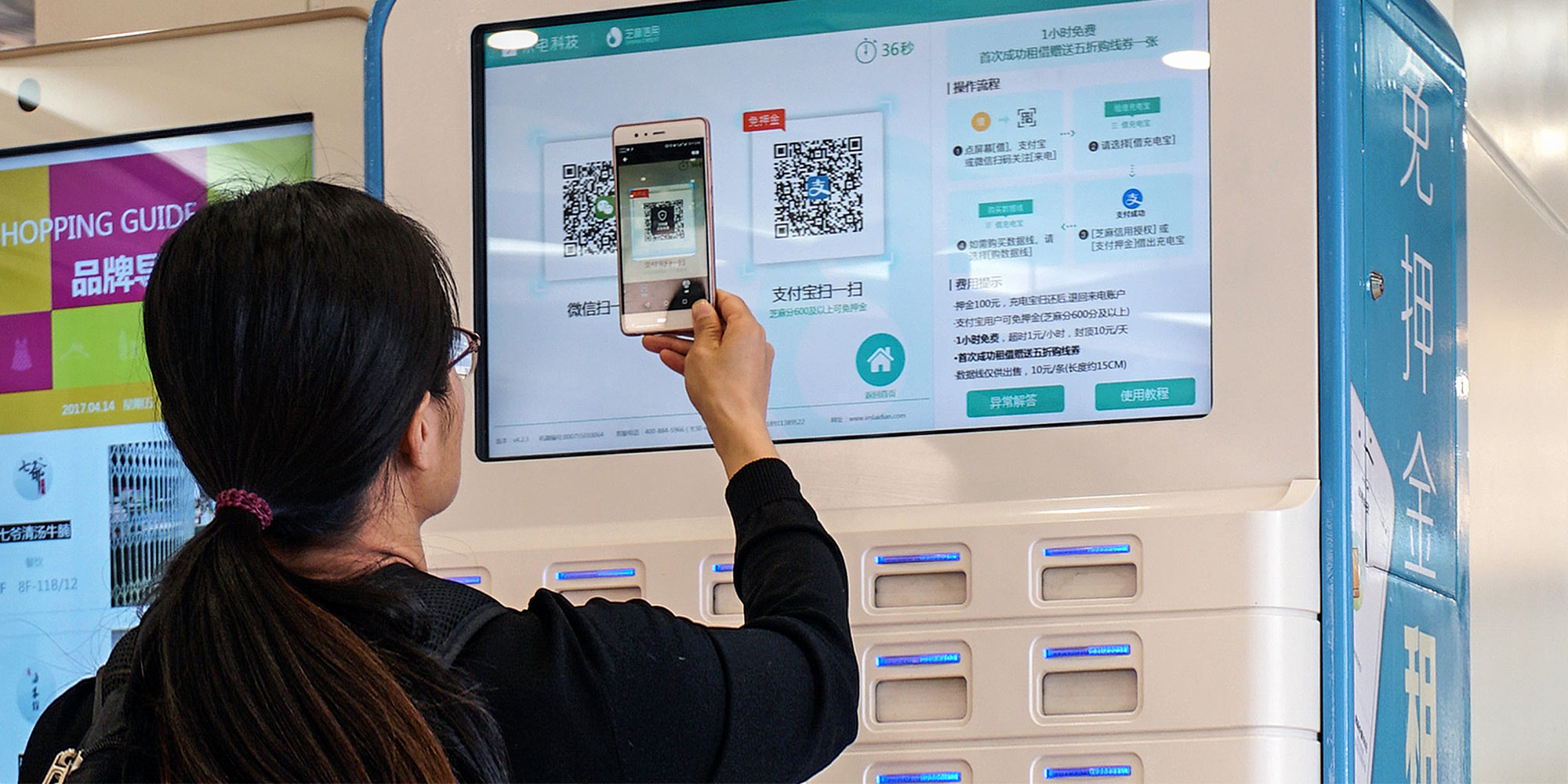 NEWS
Three Shared-Battery Companies Announce Investments on Same Day
Chinese smartphone users have wealth of options for recharging on the go.
With three investment announcements in the sector on the same day, shared smartphone battery packs have become a new battleground for venture capitalists eager to profit from the sharing economy's latest fad — but experts warn that industry growth might disappoint.
Beijing-based Xiaodian, a pioneer in the young industry of shared phone chargers, said Monday that it finished a 350 million-yuan ($50.7 million) funding round just one month after closing its first round of financing. Venture capital firms Sequoia Capital China and Banyan Capital led the investment, followed by internet giant Tencent and four other companies.
On the same day, competitors Hidian and Feichangdian also announced that they received investments of 100 million yuan and several million yuan, respectively. Earlier this month, New York Stock Exchange-listed online beauty product and luxury goods retailer Jumei acquired a 60-percent stake in AnkerBox, another major industry player, for 300 million yuan.
China's sharing economy already boasts a wide variety of business models — from ride-hailing services to umbrellas for rent — to cover every aspect of daily life.
Investors have taken notice. Didi Chuxing, China's largest ride-hailing company, burned through billions of dollars to subsidize drivers and attract users, eventually defeating its rivals. The battle has recently spread to pay-as-you-go bikes, with the two largest companies, Mobike and Ofo, competing for both market share and investment.
Since April, various forms of cellphone charging stations have sprung up at shopping malls, restaurants, and bus stops across China. As with shared bikes, users can locate the stations through an app, scan a QR code, pay a deposit, and use the service — either by taking a battery pack or by plugging in their phones, depending on the company. Battery packs can be rented for as little as 1 yuan per hour and can be returned anywhere. Through a partnership with Ant Financial's Alipay, an affiliate of tech giant Alibaba, users of AnkerBox and Shenzhen-based Laidian don't need to pay a deposit if their credit scores are high enough.
Millennials have quickly embraced the technology. Yu Keqing, a 23-year-old freelancer in Shanghai, tried AnkerBox in April at a bar after her phone battery died. Although it's common for forward-thinking cellphone users to buy their own power banks nowadays, "it's still inconvenient and heavy to carry it around," Yu told Sixth Tone. Having access to a shared power bank can also save users the hassle of having to remember to charge their devices, Yu added.
However, industry observers have raised doubts about the feasibility of the shared-charger business model. Although still in the early stages, the industry has already seen an influx of companies and fierce competition due to the highly reproducible model, said Li Hao, an analyst at internet consultancy group iResearch. "Compared to shared bikes, the cost for power banks is low, but this also means that competition will be more cutthroat, and that future growth might be small," Li told Sixth Tone.
Data mining company iiMedia Research Group, however, estimates that the market for shared power banks will grow to 104 million users this year.
Another challenge comes from battery makers. Aware of the growing demand for longer-lasting batteries, manufacturers have invested in increasing battery capacity and prolonging battery life spans. "Once this technology has been developed, it will definitely deal a big blow to shared power banks," said Li.
Editor: Kevin Schoenmakers.
(Header image: A women scans a QR code to use a public mobile phone charging station in Beijing, April 12, 2017. VCG)