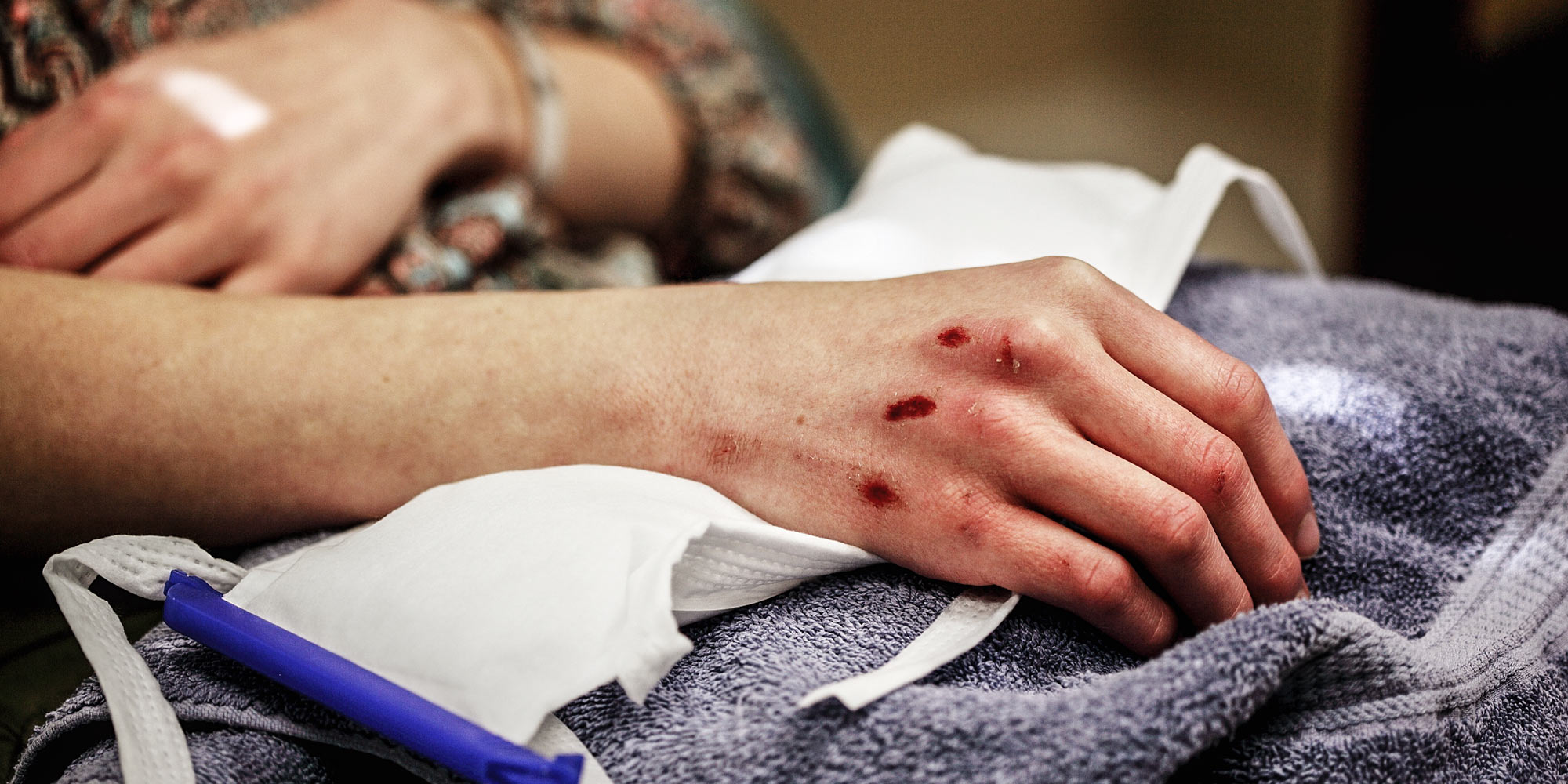 NEWS
Domestic Violence Law Ignored by Most Employers, Study Finds
Chinese researchers say businesses should take note of the impact of domestic violence on employee productivity.
More than a year after China's domestic violence law went into effect, most employers are unaware of their legal duties regarding their workforce, a recent study shows.
Nearly 40 percent of Chinese women who are married or in a relationship have been subject to physical or sexual violence, according to a 2014 report. On March 1, 2016, a law that expanded the definition of domestic violence and introduced a variety of measures to prevent violence, care for victims, and punish perpetrators came into effect.
The law requires employers, both public and private, to mediate or resolve any conflicts, work to counter domestic violence, and report to the police any cases brought to their attention. But nearly half of all human resource managers from companies across China surveyed were aware of neither the domestic violence law nor their responsibilities stipulated in it, according to the summary of a forthcoming report seen by Sixth Tone.
The study, conducted by international nonprofit The Asia Foundation and Beijing-based consultancy group SynTao, also found that most companies lack experience in dealing with domestic violence victims among their employees, and have not taken steps toward implementing any of the law's provisions.
"I think employers need to first realize the relevance of this issue to their business interests to be motivated [to do anything about it]," Chen Tingting, a researcher at The Asia Foundation, told Sixth Tone.
According to the report, cases of domestic violence threaten a company's work culture and productivity. "The negative impact of domestic violence on victims' ability to go to work, perform at work, and continue their careers translates into increased cost to their employers," it states.
Globally, gender-based violence has been associated with substantial costs to the economies of both industrialized and developing nations, according to various studies. In Chile, for example, the lost productivity from affected women costs the country $1.7 billion per year, and domestic violence-related costs equaled 1.4 percent of Vietnam's gross domestic product.
Shao Yu, general manager at Jinnuo Tianhe, a Beijing-based human resources company, said few companies he works with have structured guidelines that specifically address domestic violence, despite the now-legal obligation to have these in place. Shao told Sixth Tone that companies should foster awareness of the issue and encourage open discussion in the workplace.
The domestic violence law is not well understood by the public at large, Li Hongtao, a professor at China Women's University in Beijing, told Sixth Tone. "Currently, not only a considerable number of employers, but also the broader society doesn't have a good understanding of the anti-domestic violence law," she said. "Employers may think that [the law] doesn't relate to them."
On a national level, experts like Li say the new legislation has led to an uptick in the reporting of domestic violence cases and contributed to greater awareness of the issue; however, she maintains there are still pitfalls when it comes to implementation, as not all officials have adequate knowledge of the law, and budget and training to improve the situation are lacking. Li said the law itself also needs to be improved because it doesn't adequately address sexual violence or include provisions for same-sex couples.
But improving work spaces would at least be a significant step in the right direction, Li said.
"People spend much of their time at home and at work — so these are the most critical parts of a person's social support system," Li said. "Therefore, raising awareness of domestic violence allows the work unit to play an essential role that is timely and useful for domestic violence victims seeking help."
Editor: Kevin Schoenmakers.
(Header image: EyeEm/VCG)