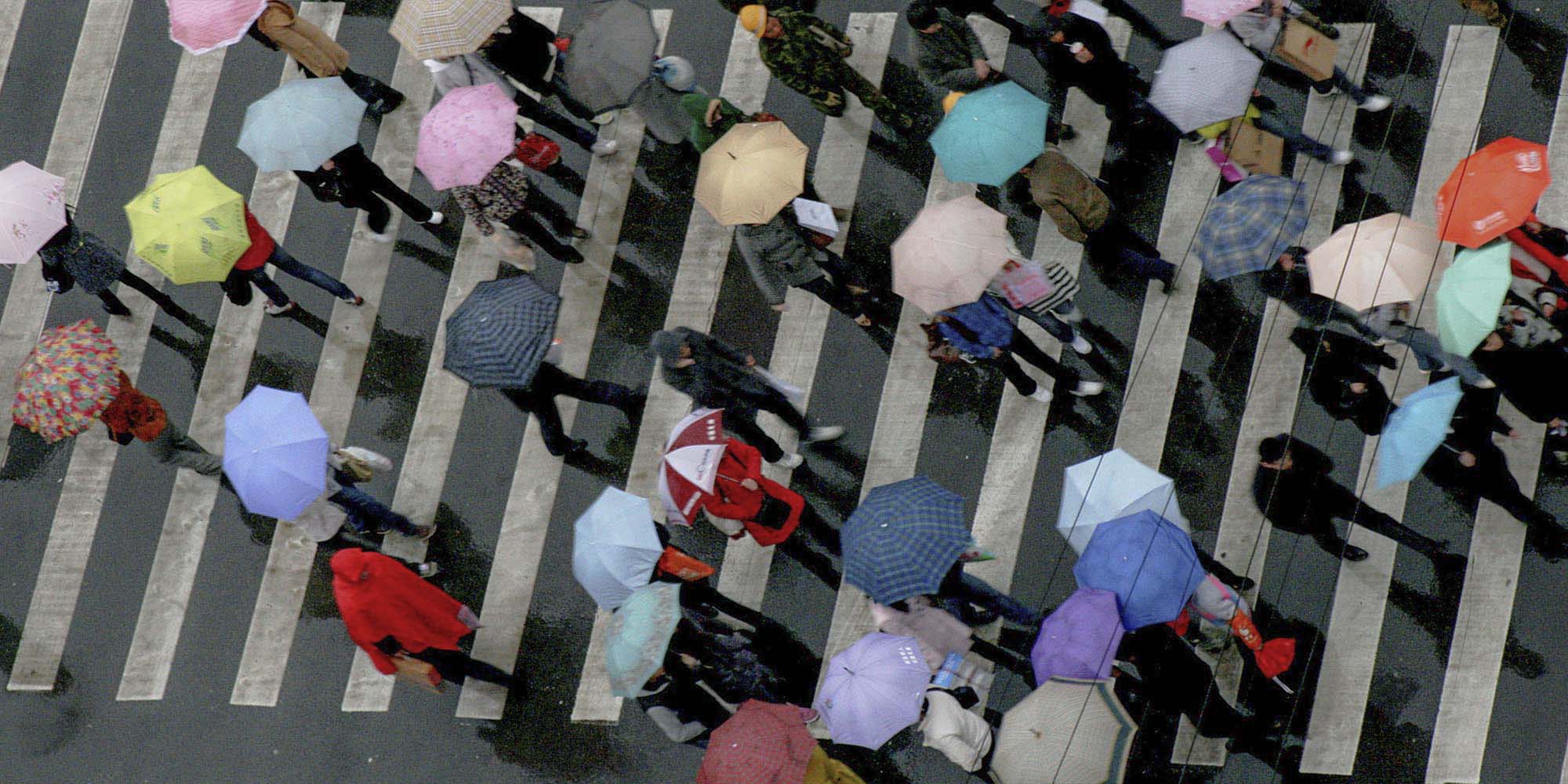 NEWS
Shared Umbrellas Save Commuters Caught in the Rain
As China's wet season approaches, new startup Molisan is testing its products at subway stations.
After bicycles and batteries, a new everyday item has been added to China's rapidly growing sharing economy: umbrellas.
A Shanghai-based startup, Molisan, has started offering rentable refuge from the rain to commuters caught by surprise. For the modest fee of 2 yuan ($0.30) per day, users can pick up one of the company's umbrellas by scanning a QR code and return it later. People with a high enough score on Sesame Credit — a credit rating system by tech giant Alibaba — can forego the 20-yuan deposit.
Molisan has started a trial run of its services in Fuzhou, in eastern China's Fujian province. The company's lending stations offer bright orange umbrellas at all stops on Line 1 of the city's subway system, the overseas edition of Party newspaper People's Daily reported Wednesday. A test run is also underway in the metro system of Guangzhou, in neighboring Guangdong province.
Another company, Hujie Web, is also offering umbrellas for rent. Through its app, the company aims to provide a platform where unused items — from bicycles to briefcases — can be rented out to others. Net users have expressed their surprise on microblog platform Weibo, posting photos of umbrellas locked to city fences, ready for rental through Hujie.
The shared umbrellas have arrived just in time for the China's rainy season. Each summer, the country braces for extreme rainfall and flooding. On Sunday, a heavy downpour in southern China caused more than 170 buildings to collapse on the outskirts of Guangzhou.
On Weibo, most net users responded positively to Molisan's trial run in Fuzhou, but some feared that unscrupulous commuters would not return the umbrellas — in the same way shared-bicycle riders don't always follow the rules. "It'll be fine as long as it doesn't turn into a mirror of people's characters like shared bikes have," commented one user.
Contributions: Qian Zhecheng; editor: Sarah O'Meara.
(Header image: Zheng Tao/VCG)