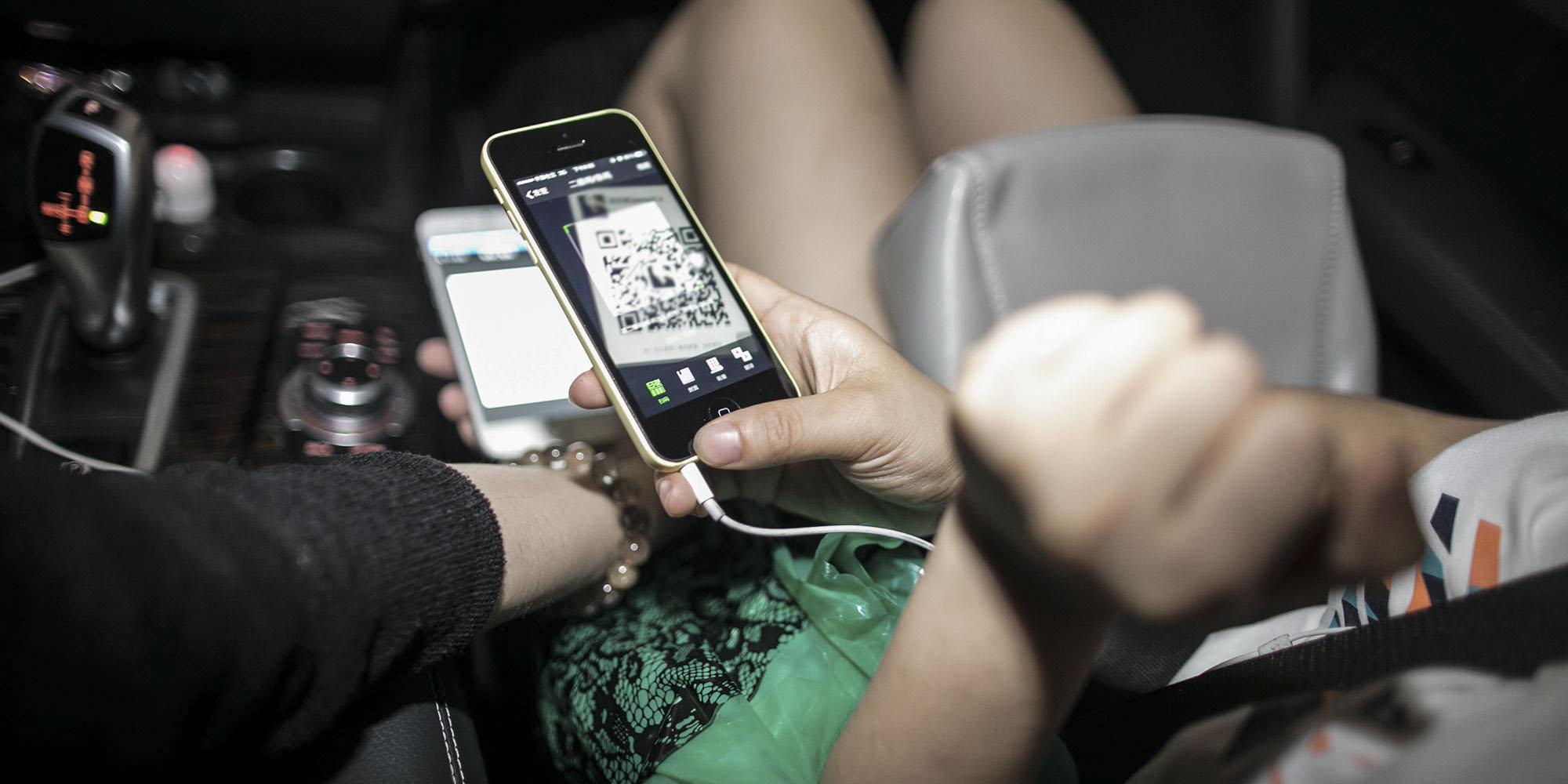 NEWS
Woman Detained for Filming Video of Masturbating Taxi Driver
Anti-pornography law lands passenger in police detention after video is shared online.
When her taxi driver started masturbating in front of her, a woman in the eastern province of Zhejiang responded by taking a video on her phone — only to find herself detained by police under China's strict anti-pornography laws.
The incident took place in Shengzhou, a city in the center of Zhejiang, on the evening of April 23. The Paper, Sixth Tone's sister publication, reported that the woman, surnamed Wang, had booked a cab through ride-hailing app Didi Chuxing. Once in the car, she noticed that her driver — identified only by his surname, Xu — was pleasuring himself with his free hand. Wang secretly filmed Xu in the act and subsequently sent the incriminating evidence to a group of colleagues on messaging app WeChat. She did not alert the police but did register a complaint with Didi.
Wang ran into trouble because one of her colleagues forwarded the video to others in her own social network. When police questioned Xu and Wang, the taxi driver was put into administrative detention for eight days after confessing to the crime of indecent conduct. But police also detained Wang for three days for disseminating obscene material.
Wang's punishment aroused fervent discussion on social media, given that she sent the video evidence to a closed group of WeChat contacts and that her colleague forwarded the clip to a wider community of users only later. "This woman only shared it in private to a select group of friends," read the most upvoted comment below The Paper's article. "She's innocent; her colleague should be held responsible."
Yet in an interview with The Paper, lawyer Deng Xueping pointed out that Article 68 of China's Public Security Administrative Punishments Law targets those who manufacture and disseminate obscene materials, or who use computer or telecommunications networks to spread obscene information. "Masturbation videos belong in the category of obscene recordings," Deng said. "Filming [the driver masturbating] counts as manufacture, and posting it on WeChat counts as dissemination."
In a comment that might frighten the nation's many purveyors of lewd WeChat GIFs, Deng added that sending pornographic imagery or video content to friends — either by phone or by computer — was "definitely against the law" and could leave the perpetrators facing prosecution. Wang's punishment indicates that her crime was not considered serious, however. Article 68 recommends a detention period of less than five days and a fine of less than 500 yuan for the most minor infringements.
Further online comment circled around Xu's charge of indecent behavior, with some condemning it as heavy-handed given that he never touched Wang. "Indecent behavior is, in essence, anything that infringes on another person's sexual rights or humiliates them in some way," Deng said, referring to Article 44 of the same law, which dishes out punishments of between five and 10 days' detention for deliberate nudity in a public place, depending on the severity of the crime.
In recent years there have been several cases of female passengers being sexually harassed, raped, and even murdered by their taxi drivers, both in China and abroad. Governments haven taken little preventive action against sexual harassment in public spaces, and the legal definition of sexual harassment in China is ambiguous. Many victims don't report crimes to the authorities, partly because it's difficult to produce evidence.
Editor: Kevin Schoenmakers.

(Header image: Chen Ronghui/Sixth Tone)