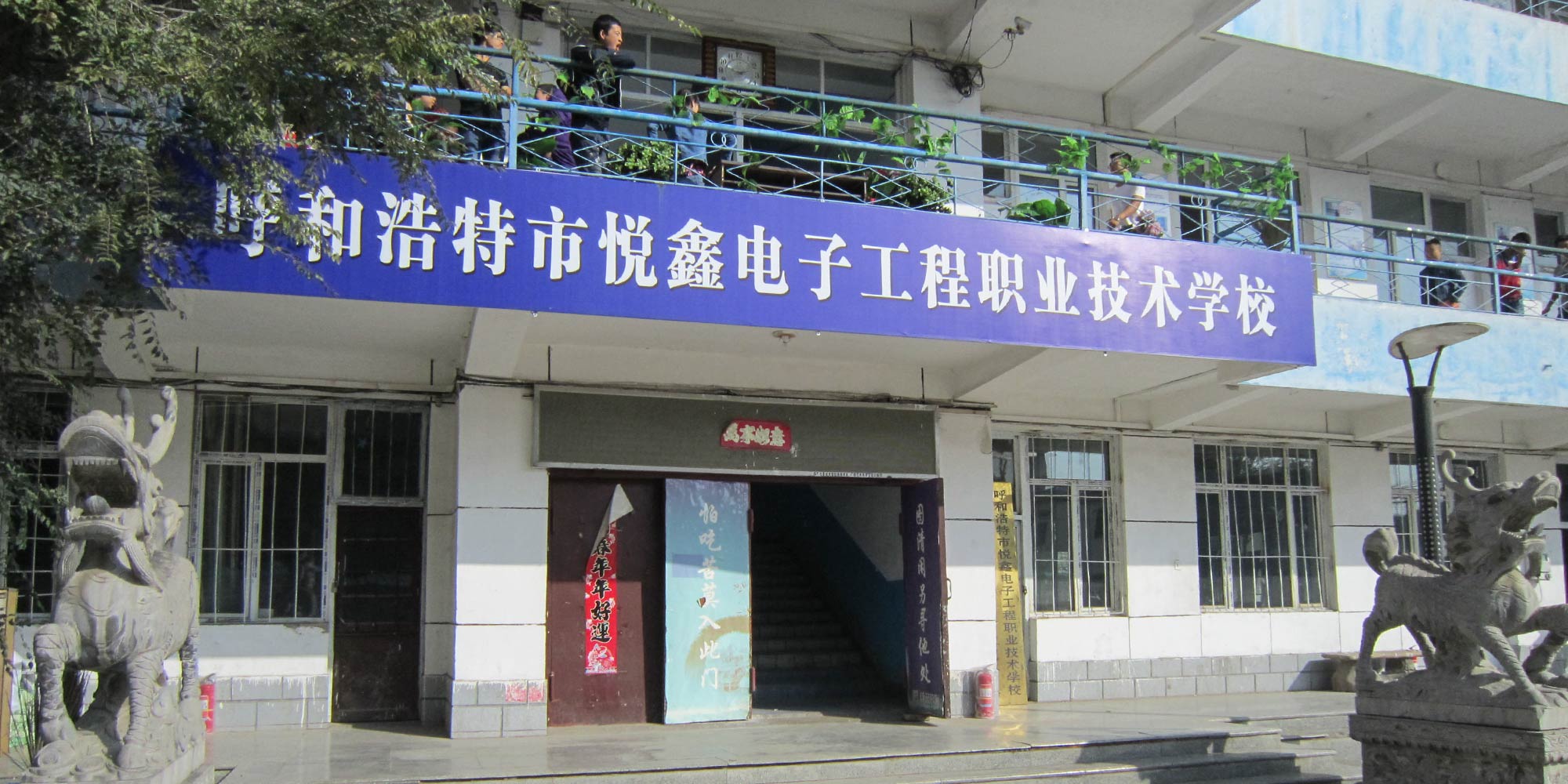 NEWS
Toxic Air Detected at Inner Mongolian School
Students continue to attend lessons despite excessive levels of arsenic.
The air at a vocational school in northern China's Inner Mongolia Autonomous Region has been shown to contain dangerously high levels of arsenic, threatening the health of nearly 200 students and teachers.
Arsenic levels at Yuexin Electronic Engineering Vocational School are 3.67 times higher than the national standard, according to analysis by the Yuquan District government in the provincial capital of Hohhot. The school had moved its campus to the former site of metalwork and porcelain factory in July last year, state-owned media outlet China National Radio (CNR) reported yesterday.
Long-term exposure to high levels of the toxin can lead to high blood pressure and cardiovascular disease, according to the World Health Organization. The presence of arsenic in drinking water is also known to cause cancer.
"Inorganic arsenic is potentially harmful to the human body," said Dong Wenbo, professor at Fudan University's Department of Environmental Science and Engineering in Shanghai. "The national standard is set to minimize the risk of exposure." Most airborne compounds containing inorganic arsenic are also toxic, Dong said.
According to CNR, an air quality check was conducted in March by an environmental assessment company, under the authorization of the local government. When Sixth Tone called the local environmental protection bureau and the local work safety administration, both organizations denied knowledge of the toxicity issue. Calls to the environmental assessment company went unanswered.
Prior to last year, the site had been occupied by the Inner Mongolia Foreign Trade Art and Craft Factory since the 1970s. Due to a financial dispute, the company's land was auctioned off in 2015, after which it was taken over by a chemical production company called Inner Mongolia Hebang Environmental Protection Technology Co. Ltd.
"Manufacturing such goods emits gas that sometimes contains arsenic compounds," said Dong.
Though the school has occupied the site since late 2016, it has never signed a formal lease with Hebang, CNR reported. Hebang could not immediately be reached for comment. As of last week, students were still attending the school, according to CNR.
Huang Lizhen, the school headmaster, responded to Sixth Tone's phone call but hung up immediately, saying she had to attend a meeting. In an interview with CNR, Huang said that it was safe for students to continue studying on campus, and that the school would move immediately should the government declare the site unsafe.
A similar case took place in 2015 in Changzhou, in eastern China's Jiangsu province, where hundreds of students fell ill after a local foreign language school moved to a campus located on the former site of three chemical factories.
Editor: Matthew Walsh.
(Header image: A view of Yuexin Electronic Engineering Vocational School in Hohhot, Inner Mongolia Autonomous Region, Sept. 23, 2015. From the school's Baidu Tieba)