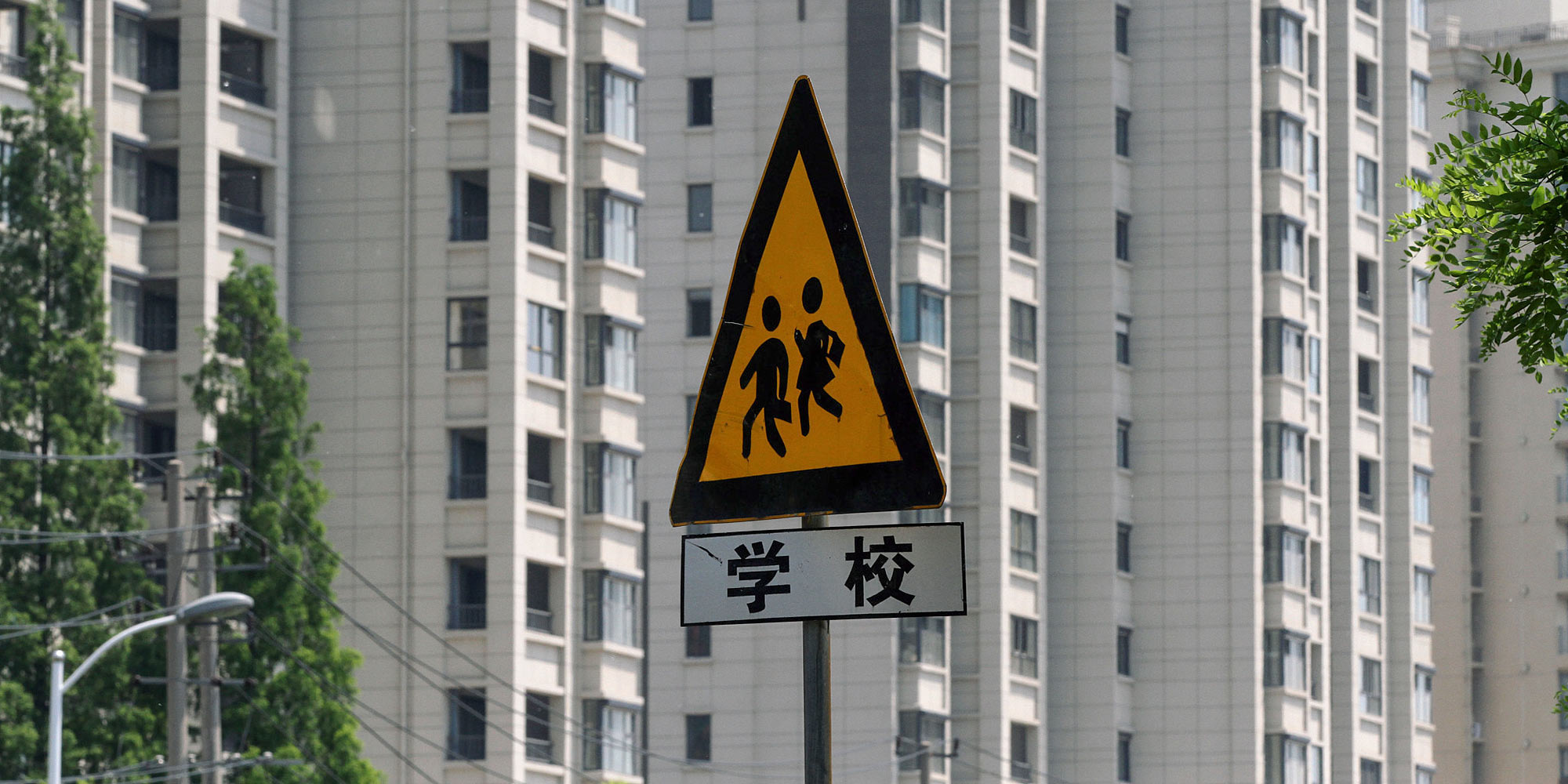 NEWS
Beijing Cracks Down on Steeply Priced 'School District Homes'
Children in China's capital might be enrolled at schools farther from their home.
Buying an apartment near a good school in Beijing will no longer guarantee enrollment, potentially curbing the trend of such homes being sold for record prices.
The policy change was announced on Thursday by eight districts in the capital, and follows other measures to rein in skyrocketing housing prices in the city.
Previously, children were usually entitled to a spot at the nearest school, meaning houses in the surrounding neighborhood of top institutions were in high demand. Some properties sold for more than 400,000 yuan ($58,000) per square meter, and last year a desirably zoned alleyway was put on sale for 1.5 million yuan.
In China, public schools offer places to students according to the proximity of their family home. This policy is designed to encourage fairness, but in practice, the opposite happens. Wealthy families compete for spots at the best schools via the real estate market. Some of Beijing's districts also get thousands more applicants than they can accommodate.
Under the new policy, children will be allocated to any school in the wider district, and not necessarily to the institution closest to their homes.
Yan Yuejin, research director at real estate think tank E-house China R&D Institute, told Sixth Tone that the policy will discourage people from purchasing so-called school district apartments and will reduce real estate prices in areas with good schools. "Similar policies to reduce school district apartment prices have been tried out, and we have seen increasing influence on price control," Yan said.
To limit how often school district apartments can be resold, some districts now stipulate that one apartment's registration can only be used for one primary school seat every six years and one middle school seat every three years. A similar policy is already in effect in Shanghai.
Beijing has recently introduced other measures to cool the city's red-hot property market. In March, a loophole was closed that allowed people to file for divorce so they could get more favorable bank loans toward purchasing a second home. And last month, real estate agencies were called on to remove certain buzzwords — "school district house" among them — from their property ads.
Editor: Kevin Schoenmakers.
(Header image: Zhou Changguo/VCG)