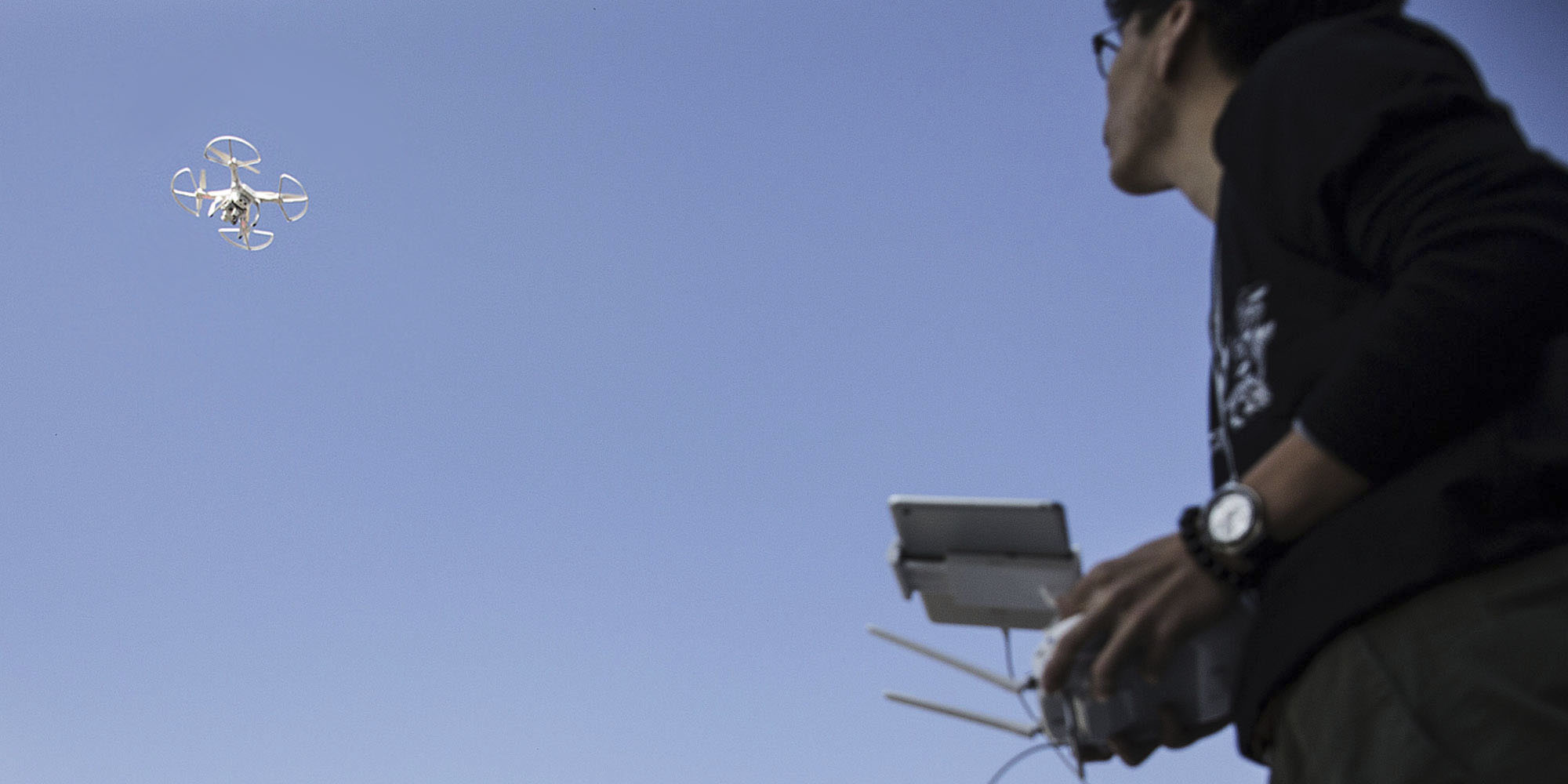 NEWS
DJI Puts Bounty on Flight-Disrupting Drone Operators
Some 15 incidents of drones flying near airports this year have caused flight delays and diversions.
The world's leading manufacturer of drones, DJI, is hoping to end delinquent drone usage near Chinese airports by using the subtlest of incentives: hard cash.
In a statement posted to its website on Tuesday, the Shenzhen-headquartered company said it would offer up to 1 million yuan ($145,000) in rewards for clues leading to more information around the recent spate of incidents of drones flying near an airport in southwestern China's Sichuan province.
On April 14, 17, 18, and 21, drones flying near Chengdu Shuangliu International Airport caused more than 100 flights to make unscheduled landings or returns, affecting more than 10,000 passengers.
"We hope to help the police solve these cases as soon as possible, to clear up the unnecessary misunderstanding about the [drone] industry," Wang Fan, director of public relations for DJI, told Sixth Tone.
Wang said that drones used in two recent incidents near Chengdu were DJI products. But he said that these drones did not affect flight paths or waylay passengers, as previous incidents had.
DJI has long said its drones come equipped with settings that prevent its devices from being flown into what the company defines as "forbidden" zones around airports. In addition, DJI says it also limits how high its drones can fly in "restricted" zones around airports.
Citing such functionalities, DJI originally denied that its models were used in the incidents at the Chengdu airport on April 20. After consulting information about the drones' altitude and location, and after checking a partner company's live monitoring data, DJI said that area where the drones were being flown should have been restricted or forbidden, by its definitions — and if the machines were produced by DJI, they should thus have been inoperable.
But industry experts identified the offending products as DJI from photos released by police, and the company subsequently said that the no-fly zone defined by the airport does not precisely coincide with DJI's own forbidden zone. Police later detained two men for five days each in connection with these incidents.
There have been more than 15 incidents of drones flying near airports or aircraft since the start of 2017, causing delays and diversions of flights. Last year, there were 23 such incidents recorded throughout China, up from four in 2015, according to a report earlier this week by Sixth Tone's sister publication, The Paper.
In January, China's web users tracked down a 23-year-old drone operator who posted a video of planes landing that he had shot from just a short distance away.
"From what we see now, it's possible that government regulations could become stronger," Wang said. "Drone pilots, ordinary people, and regulators are all paying attention and considering the future of this industry."
DJI's cash-for-clues campaign will last until the end of this year, the statement said, and people with information should contact the police in Chengdu. It was not immediately clear whether the total bounty offered by DJI would be divided or given to one tipster.
Data from investment firm IDG shows that China purchased 390,000 consumer drones in 2016, and that number is expected to reach 3 million by 2019.
According to Chengdu-based drone operation instructor Lei Jiahui, it is possible that some of the flying objects could be model aircraft rather than drones. He told Sixth Tone that fans of aerial photography could be behind the drone incursions into airspace, but added that drones could also be used for mapping purposes.
"Drone operators and model aircraft enthusiasts may not yet be aware of the harm their misconduct could bring," Lei said.
Contributions: Yin Yijun; editor: Kevin Schoenmakers.
Correction: An infographic in this article has been updated to reflect an inaccuracy in the angle of the no-fly zone at both ends of the runway. The angle is 8.5 degrees, not 15 degrees as previously stated.
(Header image: A DJI employee flies a drone during a product demonstration outside the company's store in Shenzhen, Guangdong province, Dec. 18, 2015. Qilai Shen/Getty Images/VCG)