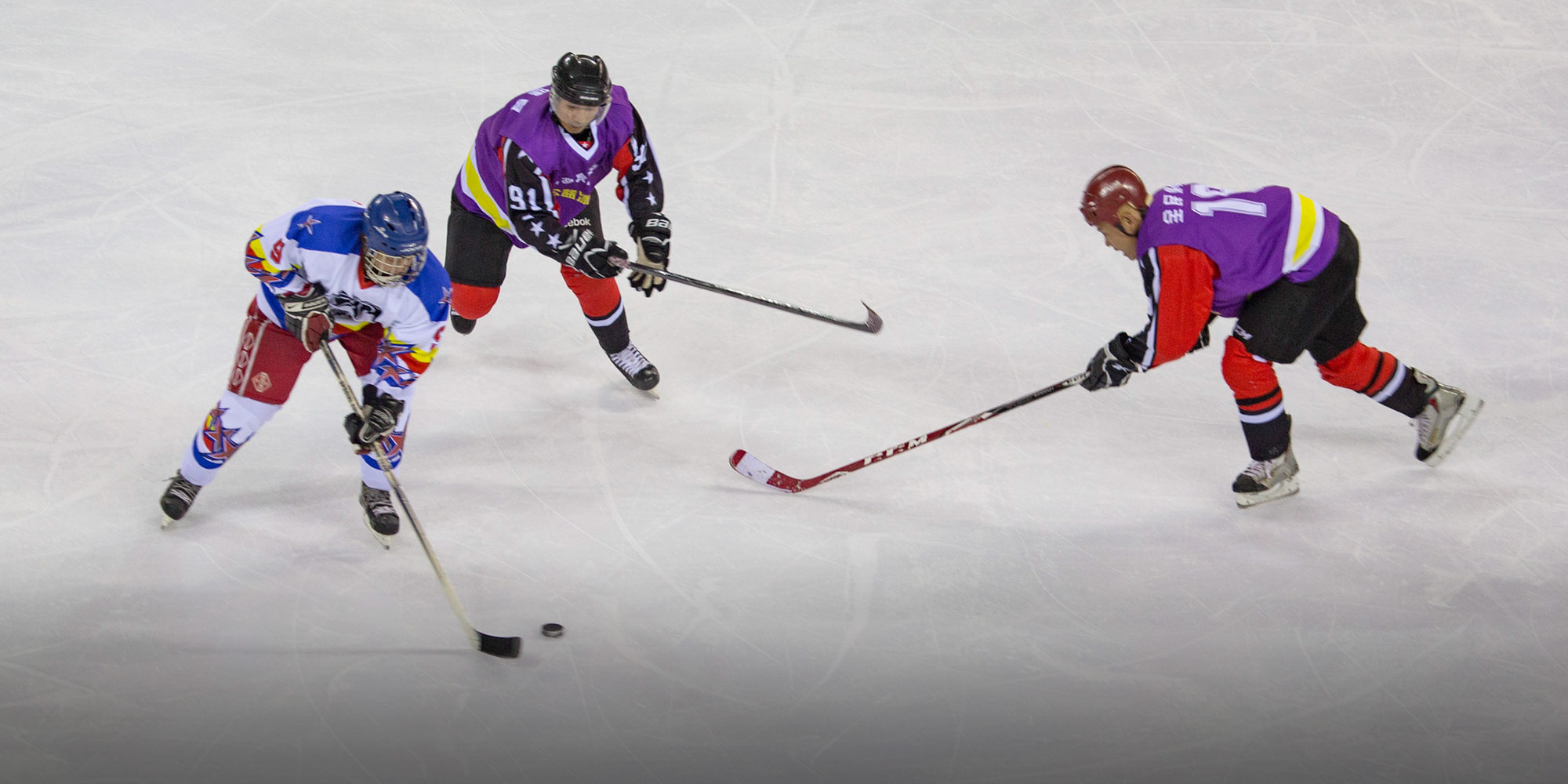 NEWS
Hockey Brawl Highlights Sport's Rise in China
Melee on ice hailed by media as harbinger of a bright future.
In the West, fighting is as strongly associated with ice hockey as diving is with soccer — so much so that even China seems to have received the memo.
In a matchup between northern rivals Beijing and Harbin in the Chinese Ice Hockey Championship on Monday, nearly everyone on the ice was throwing punches after just 11 minutes, The Beijing News reported Wednesday.
The popularity of ice hockey is on the rise in China, buttressed by a government campaign to get some 300 million people engaged in hockey, skiing, and other winter sports in the run-up to the 2022 Winter Olympics in Beijing.
This match in particular was a symbolic clash of two worlds, according to a commentary by Ci Xin in Party-affiliated newspaper China Youth Daily. Harbin, capital of northeastern Heilongjiang province, has a strong hockey pedigree, with 12 championships under its belt. Beijing, by contrast, is the ambitious upstart, having played their first game less than a year ago.
"In terms of qualifications and experience, these two teams cannot be mentioned in the same breath," wrote Ci, who explained that while Harbin's athletes are products of China's national sports program, most of the players on the Beijing squad have lived, studied, and trained in North America. "It's plain to see that traditional hockey powerhouses, like Harbin and [its northwestern neighbor] Qiqihar, aren't welcoming to outside forces," he added.
The skirmish ensued after a controversial close-range goal. Beijing's captain, Ying Rudi, told online news outlet Tencent Sports afterward that while trying to protect his own goalkeeper, he accidentally knocked the helmet off Xia Tianxiang, a player from the opposing team. Apparently taking exception to the knock, Xia retaliated by punching Ying, sparking a free-for-all that lasted approximately two minutes.
After eventually establishing order, the referees sent Xia to the penalty box for a total of 12 minutes — 10 for a common foul and two for "intentional provocation." Unfortunately, Beijing was unable to capitalize on the advantage, and Harbin prevailed 7 to 5.
Ying Rudi's father, Ying Da, is a well-known film actor and director in China. When approached by Tencent Sports, the elder Ying called the skirmish "not too ridiculous," since fighting is relatively common in hockey. He added, however, that sucker punches and other sneak attacks should not be permitted, and suggested the championship organizer might want to strengthen its refereeing of games.
"Chinese ice hockey has a rare opportunity to develop," the Chinese Ice Hockey Association said in a statement released Tuesday. "The country, society, and the association all strongly support the development of the sport, which is seeing more and more teenagers actively participating."
The Chinese Ice Hockey Association could not be reached for comment on Wednesday, but their statement concluded by saying that players involved in fights would be dealt with "seriously" in order to maintain a pure, fair, and orderly competitive environment.
Both Xia and Ying play for the Chinese national team and were even seen greeting each other before the faceoff. "Even though we're opponents during the match," Ying told Tencent Sports, "we're still friends outside the rink because we share the same goal: fighting for Chinese ice hockey."
Contributions: Lin Qiqing and Wang Lianzhang; editor: Kevin Schoenmakers.
(Header image: Players fight for control of the puck during an ice hockey match in Jilin City, Jilin province, Feb. 26, 2017. Wan Chang/IC)