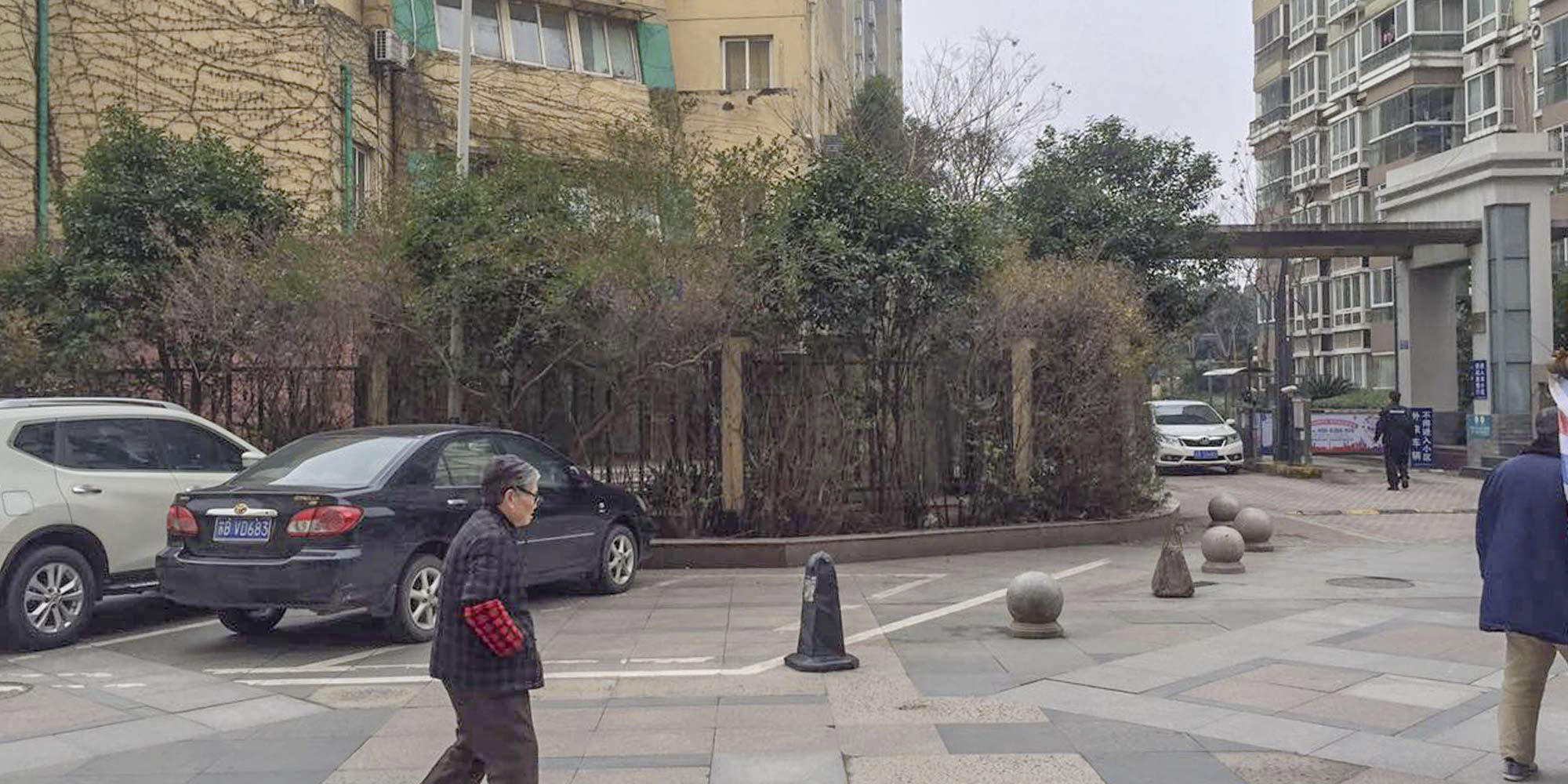 NEWS
One Senior's Struggle to Start Her Own Retirement Home
The belief that death brings bad luck has stalled many plans for elderly care facilities in China.
When retired factory worker Liu Xixian saw on TV that the government wanted more privately funded retirement homes, she thought starting one herselfwould be great way to grow old with her friends. But her dreamwas put on hold when a once-supportive government changed its mind.
China's population is agingrapidly and there is a growing need for senior care services. As a result,Liu initially enjoyed plenty of official backing from local government departments in her hometown of Wuxi, in eastern China's Jiangsu province. She found a building, sorted the paperwork, and started renovations. But official support evaporated when nearby residents started complaining, and her project has been stuck in limbo ever since — more than half a year.
Liu says the local authorities have caused her an investment loss of over 4 million yuan ($580,000). The government, for its part, says the plan was unsuitable from the start, and that Liu has been unwilling to entertain several of their proposed solutions.
The stalled project points to a key problem in China's growing need for elderly care: Retirement houses built on a city's outskirts are unpopular with potential residents who don't want to move far away from their homes and families. But setting up a facility in a downtown area can come with a long line of hurdles, as Liu experienced firsthand.
The 61-year-old Liu hatched her plan after seeing on TV that the government was throwing its support behind private elderly care initiatives. She talked it over with friends and family, who agreed to help raise money. Liu was aware of all of the characteristics a suitable building would need to have: a clean and quiet environment, convenient public transport, and close proximity to shops and hospitals.
She searched for more than two years until August 2015, when she heard about a guesthouse, in what is now Wuxi's Liangxi District, that was looking to transfer its 2,500-square-meter property. She checked out the site and found it ideal for a senior home. Even though it sat on the edge of a residential neighborhood — which in China would usually be gated and walled-off — it nevertheless had its own entrance. It was also close to a supermarket, a bus stop, and two hospitals.
When Liu first raised the idea to open a senior home, the local government praised her for it. Yao Ji, the official responsible for social welfare at the Liangxi government, had previously told reporters that the district was home to 210,000 elderly, but that it had only 5,400 beds at retirement facilities. The goal of providing "40 beds for every 1,000 seniors" fell short by nearly half, Yao said.
Higher levels of government — from Wuxi all the way up to the Ministry of Civil Affairs — have in recent years published notices or announced policy in support of turning "unused social resources" such as empty schools and hotels into senior care facilities. Add to that Liu's "a senior opening her own senior home" feel-good story, and her plan proceeded smoothly from the start. "Even the most frustrating parts like leasing, conveyance, and fire control all went off without a hitch," she said.
In November 2015, Liu signed a contract with the guesthouse, agreeing to a purchase price of 2.48 million yuan. A month later, she signed a 3-year lease with the district education bureau, which owns the building, for an annual rent of 508,000 yuan. Liu raised 3 million yuan from friends and family at an annual interest of 15 percent.
When Liu started refurbishing the building, the situation took a sudden turn. Citing the cacophonous disturbance, a resident from the neighboring residential area filed a complaint with the district education bureau. Soon after that, Liu received a phone call in February 2016 from the bureau, saying that all the construction work would have to cease while three of Wuxi's districts merged into one.
According to Liu, the real reason residents complained was because opening a senior home near the neighborhood would be "inauspicious" — according to the traditional belief that death brings bad luck.
Plans to open a senior home near residential neighborhoods have failed in other cities due to resident complaints, which usually manifest in only a few forms: the elderly carry illnesses; the residents don't want the messiness or the infections; and there would be ambulances frequently coming and going, making it both "unsightly and unlucky." Plus, being around more seniors would mean being caught in moral dilemmas more often. Some people wonder openly if they are obligated to help when a senior citizen slips or falls in front of them — it's a common fear in China that one might end up having to pay for medical costs after getting involved as a good Samaritan.
Additionally, the land under Liu's building was originally zoned for educational use only. With a shortage of students in the past, the plot went unused until it was rented to the guesthouse. As the number of residents in the neighborhood grew, however, residents thought there might well be a need for a kindergarten in the future.
The impact of the residents' complaints came swiftly. Around August 2016, about six months after Liu signed her lease, the education bureau said that they had received an order from the land and resources bureau to cease the "illegal activities," and terminated its agreement with Liu.
Afterward, Wuxi's civil affairs bureau, Liangxi District's education bureau, and other government departments suggested that both the site and the original structure were not suitable for opening a senior home, and that Liu would not be able to provide adequate professional care services.
Section head Mao of the Liangxi District education bureau said that the bureau held over 10 meetings in the community to discuss the problem before finally coming up with three solutions. They could ask Liu to focus on an education-related project instead, which they would support; they could terminate the lease, with the education bureau bearing responsibility for the breach of contract and compensating Liu for her loss; or they could advise her to take judicial action to resolve the issue.
Mao stressed that the education bureau had its hands tied. "This is land intended for educational use, but she refuses to open an educational institution — so we offer to pay her for her loss, but she refuses to give evidence of the 3 million yuan she claims to have invested," she added. "On what basis could the education bureau proceed with compensation if there is no proof? She also seems unwilling to take the legal route."
Liu said that she has all the receipts but doesn't want to provide them until negotiations have concluded. She also declined to show the documents to Sixth Tone.
The project has been on hold for more than half a year, and Liu has slowly given up hope that one day, she and her elderly friends can grow old together. "Opening a nursing home is hopeless," she said. "All I can do is give up."
A Chinese version of this article first appeared in Sixth Tone's sister publication, The Paper.
Translator: Katherine Tse; editor: Kevin Schoenmakers.
(Header image: A senior citizen takes a walk outside the building which Liu Xixian wanted to turn into a retirement home, Wuxi, Jiangsu province, Jan. 13, 2017. Courtesy of Liu Xixian)