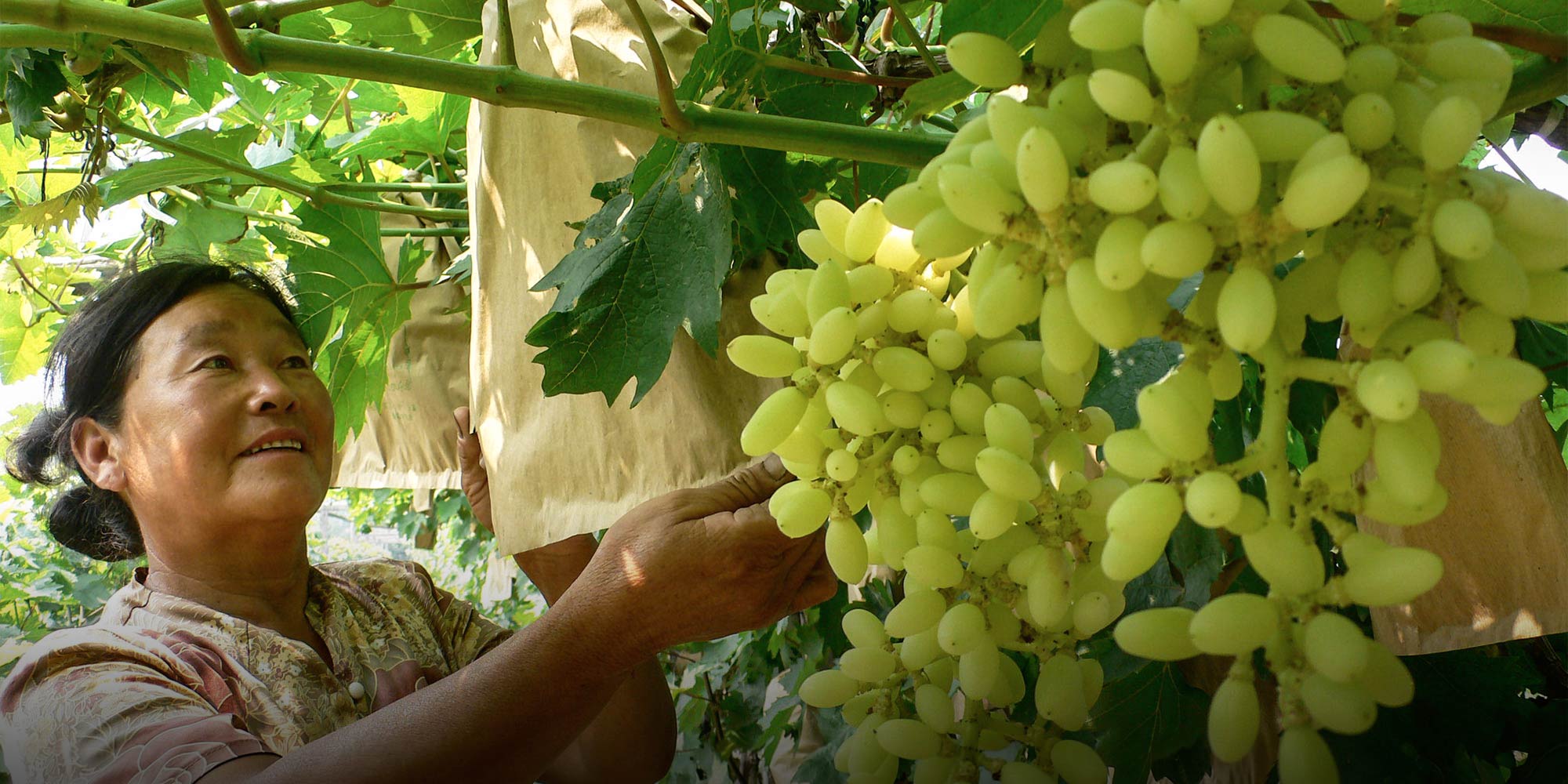 NEWS
Food Safety Rumors Worry Chinese Government
China's food and drug authority wants to quash dubious nutritional claims circulating online.
China's central government has had just about enough of baseless rumors — that seedless grapes are produced using contraceptives, for example — and has resolved to crack down on these internet-borne scourges.
Food safety in particular seems to be the most attractive topic among rumormongers: Figures show that 45 percent of online rumors centered around this theme, Party newspaper People's Daily reported Tuesday.
One reason readers might have a hard time telling truth from fiction is that China frequently experiences actual food safety scandals, most infamously the contaminated milk powder scandal in 2008 that led to the death of four children.
In addition to milk and seedless grapes, dapanji, or "big plate chicken," a popular Xinjiang dish, has been rumored to infect people with bird flu, while some steamed buns are supposedly made from toilet paper, and low-sodium salt is sometimes said to be fatal to humans. To catch the reader's eyes at first glance, these online posts typically include sensationalist descriptors such as "shocking" or "urgent."
Rumors that are widely disseminated online can mean substantial economic losses for merchants. In February, video clips claiming that seaweed contains plastic made the virtual rounds, resulting in a nearly 100-million-yuan ($14.5 million) loss to eastern Fujian province's seaweed industry.
On Monday, the China Food and Drug Administration (CFDA) held a press briefing with representatives from a variety of government bureaus. Scholars, experts, and online media outlets were also in attendance.
Yan Jiangying, the spokeswoman at the CFDA press event, said that baseless online rumors weaken the government's credibility and affect public confidence in food safety. "They also threaten social harmony and stability," she added.
"There are so many food safety rumors online, and they travel fast," Li Zhong, a researcher at the Chinese Academy of Social Sciences, told People's Daily, citing the low risk of getting caught and relatively light punishments as possible reasons.
To stifle rumors, the CFDA created pages on its website for purveying actual science and refuting false claims. Yan the spokeswoman said that this measure would improve the public's understanding of science and nutrition and lead to more fitting punishments for rumormongers in the future, leaving rumors themselves with "nowhere left to hide."
Shu Hai, a lawyer at Zhong Lun Law Firm in Shanghai, told Sixth Tone that people who post rumors that end up being forwarded more than 500 times can be detained up to 15 days. Furthermore, Shu added, if the rumors have a "negative impact" on society, those who spread them can be held criminally responsible. In February, a man in Chengdu, capital of Sichuan province in southwestern China, was detained by police for posting online that the city's smog was at its worst level in 2,000 years. And in October of last year, two people in Wenzhou, in eastern China's Zhejiang province, were detained less than a week each for exaggerating the number of deaths after a landslide caused a building to collapse.
On the whole, net users have commended the authorities' actions but questioned their timeliness. "This problem should have been dealt with much earlier," wrote one user on microblog platform Weibo.
However, not all netizens believe food safety rumors circulating online to be groundless. In January, Beijing media reported that illegal manufacturers near the capital used recycled, industrial, and sometimes toxic ingredients to produce counterfeit seasonings. Then in March, more than 50 children at a kindergarten in the northeastern province of Jilin fell ill, with initial medical tests on 10 of the students pointing to rat poison.
"The problem isn't rumors about food," extrapolated another Weibo user. "The problem is the fact that food safety issues are everywhere."
Editor: David Paulk.
(Header image: A farmer places bags around bunches of seedless grapes to improve their taste and sugar content, Kaifeng, Henan province, June 16, 2009. Li Junsheng/IC)