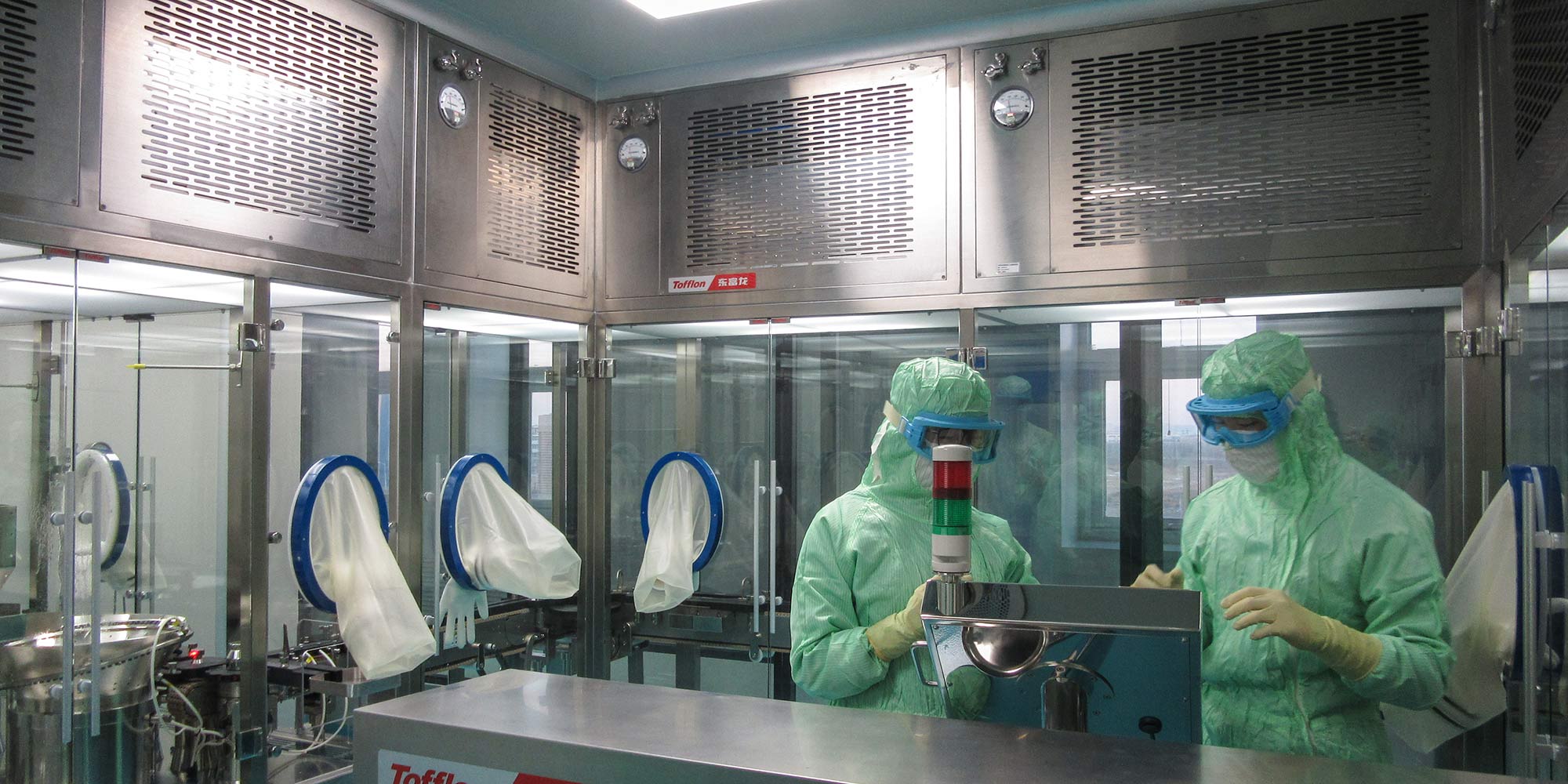 NEWS
Ebola Vaccine Maker CanSino Raises $65 Million
Funds will be put toward new facility in Tianjin capable of producing 100 million doses per year.
After developing an Ebola vaccine, Chinese pharmaceutical startup CanSino this week announced a new round of investment in which it had raised $65 million, marking one of the largest capital injections into a Chinese biomedical company in recent years.
The company will use the funds to build a new 35,000-square-meter facility in the Tianjin Economic-Technological Development Area in northern China, next to its current facility and about two hours' drive from Beijing, and will cover costs to complete several clinical trials, Xuefeng Yu, CanSino's CEO, told Sixth Tone.
"It's quite a lot of money, but if you look at the operational cost on that scale, the money goes fast," Yu said. CanSino's new campus is slated to be operational next year, and is designed to produce around 100 million doses of vaccines annually.
Yu founded CanSino in 2009 together with a group of scientists who, like him, had grown up and studied in China before going to work in Canada and the U.S. When CanSino was founded, China's biomedical industry was still in its infancy. In the last decade, however, the Chinese government and overseas pharmaceutical companies have made huge investments in an effort to develop the sector.
China's pharmaceutical market was worth $108 billion in 2015, making it the second-largest in the world after the U.S., according to the U.S. trade administration. By 2020, the market is expected to grow to $167 billion, an annual increase of 9.1 percent.
Shanghai-based Wuxi PharmaTech is now one of the world's largest so-called contract research organizations (CROs), while drug developer BeiGene, which specializes in cancer treatment, raised more than $158 million when it listed on the Nasdaq stock market last year.
CanSino's recent funding came from a mix of private and state-owned investment firms, including Future Industry Investment Fund, Gopher Asset, Fortune Capital, and GoldStone Investment.
In 2014, CanSino started working on an Ebola vaccine based on the virus strain that caused the recent outbreak in West Africa and killed more than 11,000 people worldwide. A 2015 phase-two clinical trial in Sierra Leone was successful, putting the Chinese startup in direct competition with some of the biggest players in the market, including GlaxoSmithKline and Johnson & Johnson — international corporations that are worth tens of billions of dollars. 
Although the outbreak has been contained, experts expect the virus to reappear, as it has repeatedly since 1976.
While all of CanSino's products are still undergoing clinical trials, the first vaccine Yu expects to be licensed and put on the market protects against bacterial meningitis, which can cause long-term disabilities and even death.
Nisa Leung, a CanSino board member and managing partner at Qiming Venture Partners, which invested in CanSino in 2015, told Sixth Tone that her fund expects the startup to become a global player in the vaccine market.
"The Ebola vaccine is a good thing, but vaccines for children are more important, and there's a bigger market — that's why there's so much support from everywhere," Leung said.
Editor: Kevin Schoenmakers.
(Header image: Medical workers in hazmat suits work on CanSino's Ebola vaccine at a company facility in Tianjin, Dec. 28, 2016. Courtesy of CanSino)