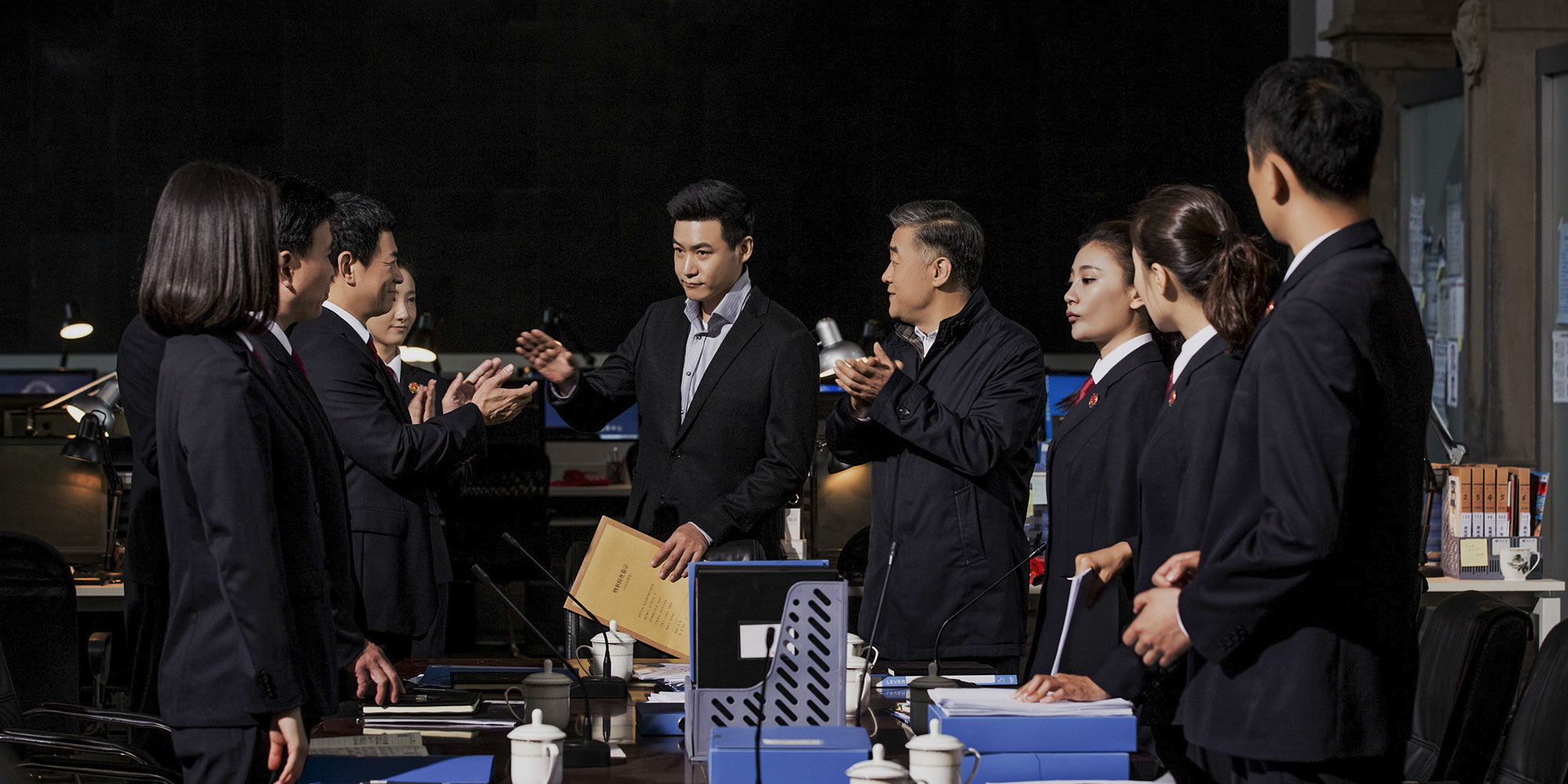 NEWS
Anti-Graft Show Is Must-Watch TV for Party Officials, Literally
China's wildly popular 'In the Name of the People' educates cadres about discipline rules.
With 5 billion online views and counting, the unusually candid anti-corruption TV drama "In the Name of the People" has plenty of loyal fans. But the viewers who really can't look away are some of China's Party officials, whose superiors have told them that watching the show is their "political duty."
In its 55 episodes, each about an hour long, the drama gives a detailed and salacious look at the corrupt officials of the fictional Chinese province of Handong, and at what happens to them when inspectors eventually hold them accountable for their unscrupulous behavior.
On April 13, cadres in the office of the municipal Party committee of Zhoukou, a city in central China's Henan province, were issued an internal notice requiring them to watch the show carefully and write a review of at least 1,500 Chinese characters. The decision was made under the guidance of the municipal discipline inspection committee, the department that keeps an eye on Party and government officials, the notice said.
The notice stipulates that every Party branch should organize people to watch the corruption-fighting opus as part of the officials' education. Party cadres need to submit an original essay before May 20 that expounds on how the show speaks to their own personal work experience. The final part of the educational campaign will be a discussion activity at which some of the most exemplary submissions will be shared.
An employee from the municipal Party committee office told local news outlet Henan Business Daily that the office wanted to use the popular show to educate officials on Party discipline.
The city government of Wusu in the Xinjiang Uyghur Autonomous Region, in China's far northwest, published a similar notice on its website on April 12, asking Party officials in every department and at all levels to "see watching 'In the Name of the People' as a political duty." Wusu's notice also included a 1,500-word writing assignment for leading officials, to be finished after work hours. Sixth Tone could not immediately reach the Wusu government for comment.
"In the Name of the People" is produced by China's public prosecutor, the Supreme People's Procuratorate, and has received official support from a variety of government bodies. Universities and neighborhood committees, too, have held public screenings for Party members.
The program has been named an "outstanding show" by China's media watchdog, the State Administration of Press, Publication, Radio, Film, and Television, and it tops the list of TV shows that will "usher in the success of the 19th National Congress of the Communist Party of China." The congress, which will be held in November of this year, is the Party's most important meeting, occurring every five years.
Editor: Kevin Schoenmakers.
(Header image: A still frame from the anti-corruption-themed TV show 'In the Name of the People.' IC)