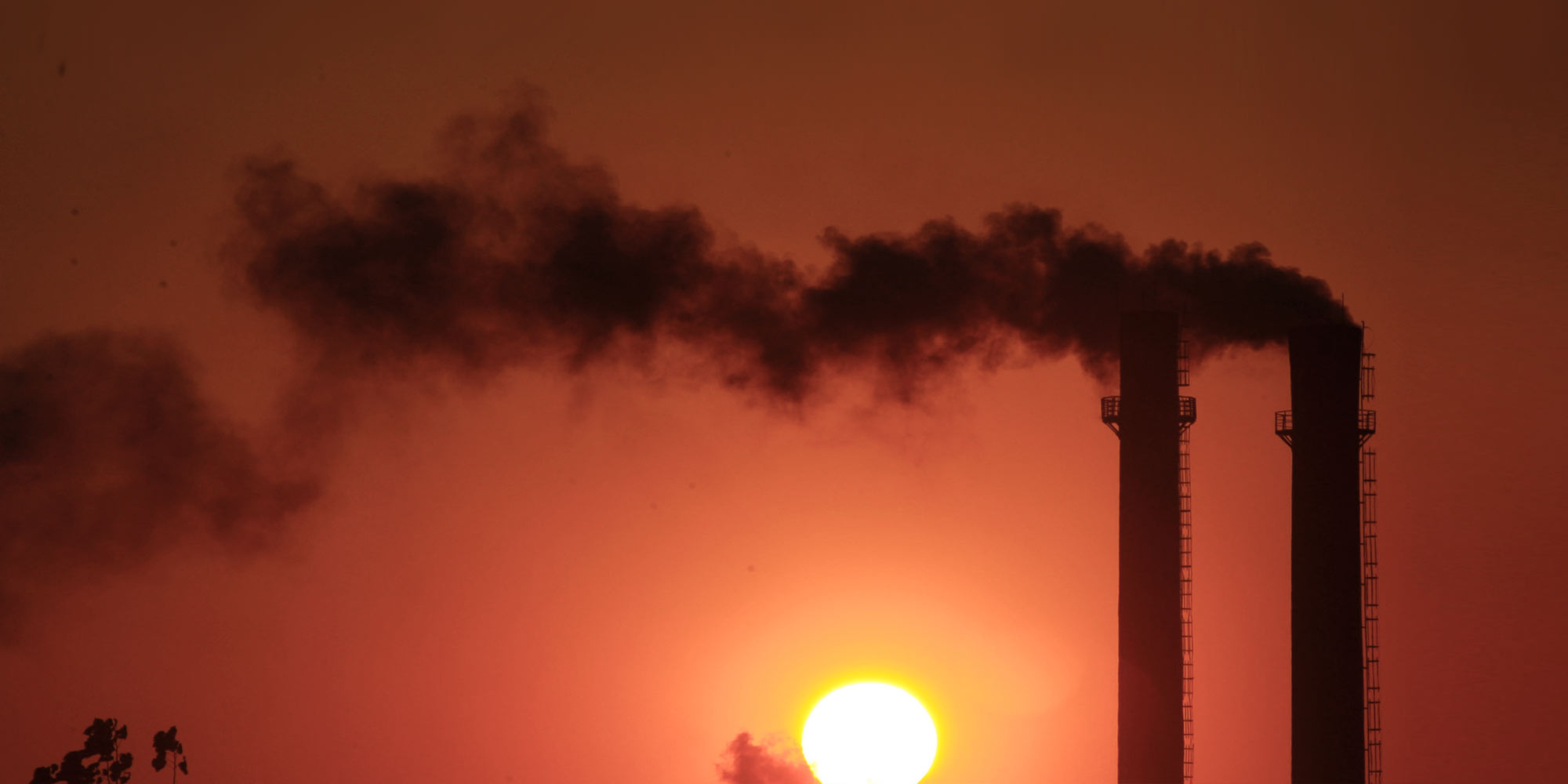 NEWS
Polluting Plants Shut by Officials Found Still in Use
China's environmental protection authority says several factories continued to operate illegally after inspectors had closed them down.
China's environmental watchdog has the power to close factories, but its authority is apparently easy to ignore after inspectors leave.
The Ministry of Environmental Protection (MEP) recently discovered that several factories shut down for "serious" violations of environmental standards had nevertheless resumed operations. Though inspectors sealed the facilities and seized equipment, subsequent checks found that some of the companies had disregarded the ministry's instructions by continuing to operate, it said in a statement Tuesday.
A lime processing plant on the outskirts of Beijing was sealed during a previous check for not meeting pollution treatment standards and even had its equipment seized, but the ministry said there were "obvious signs" of continued use during its recent inspection. Some half-dozen companies in Hebei and Shandong provinces had also tampered with the inspectors' efforts to seal off the premises and resumed unauthorized operation.
The transgressions were discovered during spot checks that the MEP teams had recently conducted in Beijing, Hebei, and Shandong. In its statement, the ministry said more than half of the businesses inspected — 285 out of 450 — were not adhering to pollution standards and operational criteria. While some companies had not conformed to industrial policy, or had started operating before their environmental impact assessment report was approved, others lacked proper pollution control facilities, according to the MEP.
In recent years, the Chinese government has made concerted efforts to combat environmental pollution, with varying degrees of success. Air quality in cities like Beijing has seen modest improvement — though smog levels still spiked during the most recent winter. Soil and water pollution from industrial waste are also continuously returning problems. Ponds of polluted water were recently discovered in northern China that together were the size of several dozen soccer fields.
In late 2015, the MEP began conducting impromptu spot checks on companies and local governments. In the first quarter of 2017, MEP inspectors found more than 3,000 cases of environmental violations. Other pollution reduction tactics have included naming and shaming cities and companies that fail to comply with environmental standards.
Lately, China has also imposed hefty fines on companies that exceed pollution standards. In a landmark public interest case last year, a Chinese court slammed a glass factory in Shandong with a nearly 22 million yuan ($3.2 million) fine for excessive emissions. In Beijing, authorities filed more than 13,000 pollution-related cases, imposing over 150 million yuan in fines in 2016.
But amid China's ambitious plans to tackle pollution, authorities have faced resistance on the local level. Earlier this week, a company in Shandong locked an MEP inspection team inside its factory, and in a separate incident, workers at a factory in Hebei forcibly confiscated the identification cards of environment officials, obstructing them from performing their duties.
Dong Liansai, a climate and energy campaigner at Greenpeace East Asia, said the MEP's inspection teams are a short-term remedy when it comes to keeping pollution in check. "In long term, revision on regulations and policies — including the pollution discharge permit system and revision on major environmental laws — will have more impact," he told Sixth Tone.
Contributions: Huang Yimin; editor: Kevin Schoenmakers.
(Header image: An Xin/VCG)