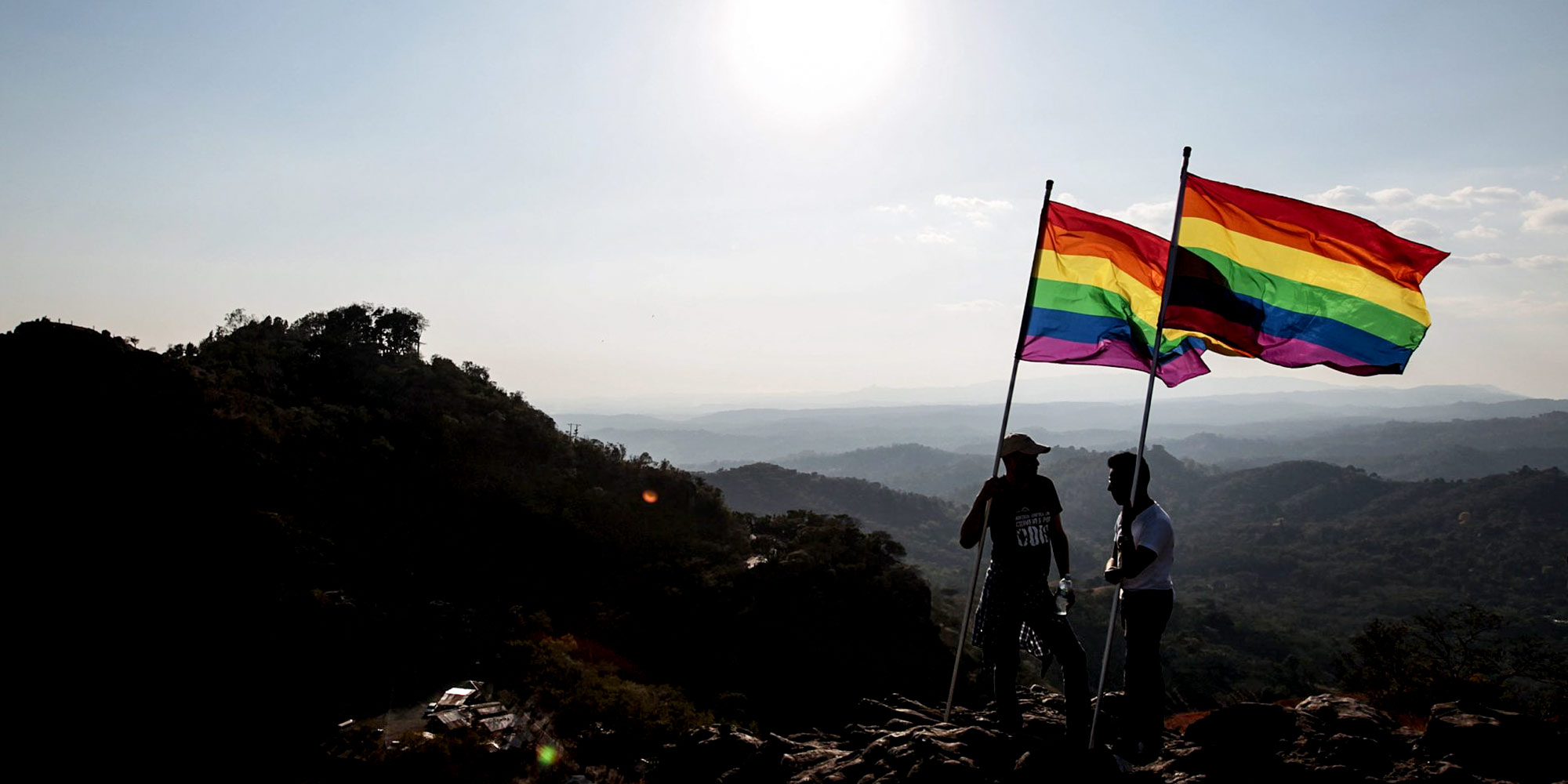 NEWS
China's Homophobic Textbooks Turn Over a New Leaf
Academic publisher apologizes for anti-gay content, promises swift revision.
A long-running campaign to improve the representation of homosexuality in China's textbooks has finally started to pay off, with one major publisher committing to amending homophobic content.
Though homosexuality was removed from China's classification of mental illnesses in 2001, a perception of homosexuality as abnormal or pathological persists among both the public and many health professionals. Lesbian activist Qiu Bai — a pseudonym she adopted to protect her privacy — has campaigned for corrections in textbooks since 2014, when she discovered as a freshman that several textbooks in her college library described homosexuality as a "disorder."
On Saturday, Qiu announced that China Renmin University Press, one of the country's largest and most respected educational publishing houses, promised to revise its university psychology textbook. "Our deepest apologies to you and other affected readers," the publisher said. "We'll soon commence revising the text, striving to produce material that conveys scientific knowledge and respects the values of diversity." The correspondence came in response to a letter Qiu sent to 10 educational publishers on March 21 regarding the problematic depictions of homosexuality in their texts.
When Sixth Tone contacted China Renmin University Press, an employee who answered the phone said she was unable to reach the editor who wrote the letter, and that she herself was not familiar with the situation.
After years of letters, petitions, and even lawsuits, it had seemed that Qiu's campaign was running out of steam. On March 2, she lost her legal appeal against the Ministry of Education in the Beijing High People's Court. Qiu sued the ministry because it did not respond to her complaint about homophobia in textbooks, but the court upheld a previous verdict from a lower court that determined she did not have a "legal stakeholder" relationship with the defendant.
The positive response from China Renmin University Press has buoyed Qiu's campaign, which enjoys support from many other LGBT advocates. Qiu wrote on her WeChat public account on Saturday that she believes most editors and publishers are not themselves homophobic, but that they may not know where to find accurate information about an unfamiliar topic.
Now Qiu has set her sights on celebrating positive representations of homosexuality in textbooks and other educational material. "The purpose of my letter to the publishers was not only to expunge material that vilifies homosexuality," she wrote on her WeChat account, "but also in the hope that educational materials can create visibility for sexual minorities in a complete and impartial way."
Contributions: Lin Qiqing; editor: Kevin Schoenmakers.
(Header image: Jose Cabezas/Reuters/VCG)