Longing for true love, a 25-year-old woman from central China decided to test her boyfriend's loyalty by kidnapping herself.
On Thursday, police from Shaoyang, a city in Hunan province, posted an announcement to their public account on messaging app WeChat saying that the woman, identified only by her surname, Zhao, was being detained for seven days for "disrupting public order."
Police said Zhao frequently quarreled with her boyfriend, surnamed Zeng, and felt that their relationship was on the rocks. Anxious to see how he would react, she decided to kidnap herself.
Zhao acted fast. On Sunday, she enlisted the help of a man she had met online, tied herself up with packaging tape, and sent Zeng a series of alarming photos and videos. The accomplice told Zhao's boyfriend that she had been kidnapped and demanded 20,000 yuan ($2,900) in ransom.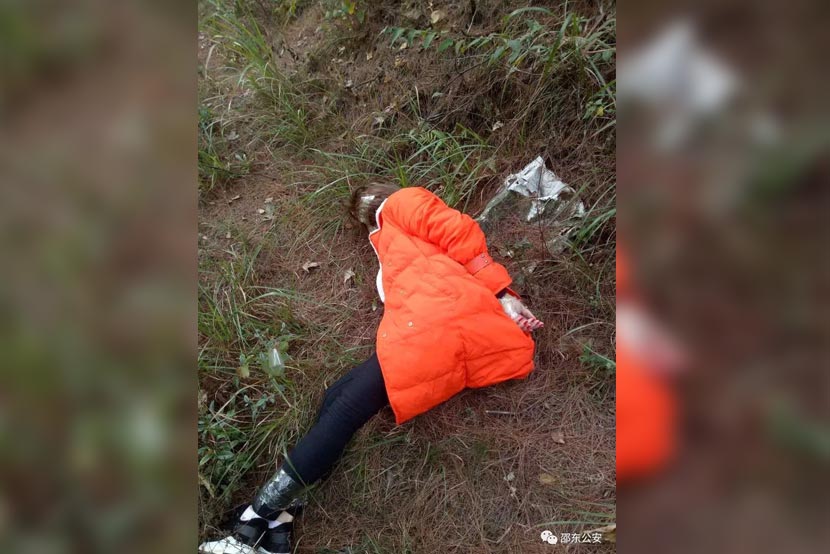 A photo of Zhao bound with packaging tape, Shaoyang, Hunan province, Jan. 1, 2017. From the WeChat public account of the Shaoyang police
Zeng looked for Zhao, but when he could not immediately find her, he reported the case to the police, who soon figured out what had actually transpired.
This bizarre case isn't entirely unique, either. On Taobao, China's largest e-commerce platform, more than a dozen shops sell services offering to "test boyfriend loyalty" for prices starting at just 28 yuan.
Consumers can pay for their lovers to be flirted with via WeChat and given feedback on how they respond. And for a premium, shoppers can choose the stores' most attractive, most intelligent, or most capable "testers."
"We can test whether your boyfriend is loyal and dependable," e-store Future Perfect Love told a Sixth Tone reporter who posed as a potential customer. According to its page on Taobao, the store had serviced 190 clients in the past 30 days.
"These methods are impractical," Shu Xin, director of the China Marriage and Family Affairs Consulting and Research Center, told Sixth Tone. "Once the boyfriend finds out the truth, they will look down on the woman, and afterward will live with a sense of fear," he said. "Testing someone's feelings will backfire."
The episode ended with Zhao spending a week in a jail cell, but at least she could find solace in knowing that her boyfriend had tried to rescue her.
(Header image: A photo of Zhao bound with packaging tape, Shaoyang, Hunan province, Jan. 1, 2017. From the WeChat public account of the Shaoyang police)