A suspect has been arrested for a string of rapes and murders that happened between 1988 and 2002, and police credit a DNA testing technology likely never before used in China for helping to track him down.
On Friday Gao Chengyong, 51, was arrested for the alleged murder, rape, and dismemberment of 11 women and girls. According to a website affiliated with the China Police Daily, an outlet under China's Ministry of Public Security, Gao has confessed to all allegations. The crimes were committed in Gansu province, northwestern China, and Inner Mongolia, northern China. The youngest victim was just 8 years old.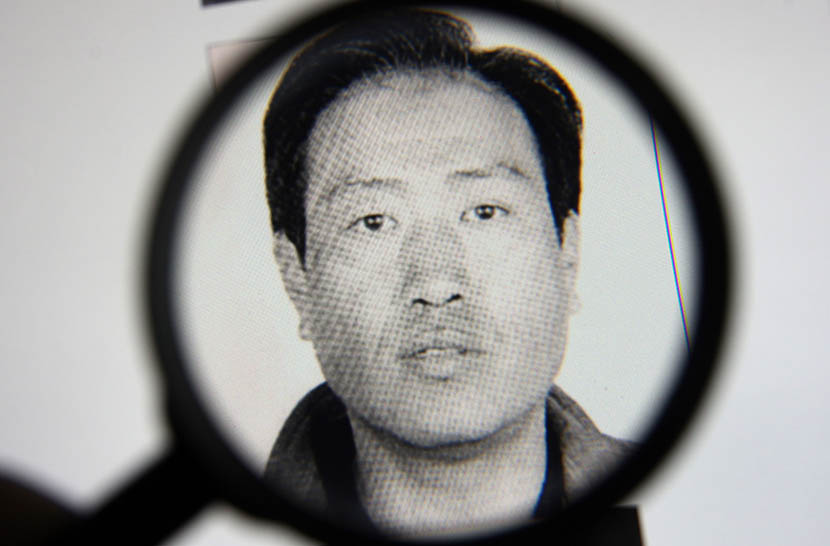 A portrait of the suspect released by the police department of Gansu province. Da Qing/IC
The police department of Gansu province told CCTV, China's state broadcaster, that DNA testing of Y chromosomes had led them to the suspect. "Gao's capture must have been the first official application of Y chromosome testing in criminal cases nationwide," Yin Guoxing, who studied Y chromosomes at the Academy of Military Medical Sciences from 1999 to 2003, told Sixth Tone.
Y chromosomes are passed on from father to son, and, Yin said, police were presumably able to match DNA found at the crime scenes with a male relative of Gao. Gansu police said fingerprints and further DNA testing narrowed their search down to Gao.
In 2003, when Yin and his research team reached out to the public security ministry to gauge interest in Y chromosome testing, they found there was little interest. By the time police started to better understand the technology's potential, Yin said that he had already shifted his focus on other fields of study.
Police had for years been unable to crack the murder cases, despite having assigned several teams of investigators since 2001. In March a new investigation into the murders was opened as part of an effort to solve difficult and long-pending cases. Investigators decided to renew DNA testing, which eventually resulted in the breakthrough.
(Header image: Pgiam/E+/IC)