Continuous rainfall in China's southwest has raised water levels in long stretches of the Yangtze River and its tributaries, resulting in the largest-ever water inflow at the Three Gorges Dam.
On Thursday morning, some 75,000 cubic meters of water per second were rushing into the reservoir — its largest-ever inflow, according to state broadcaster China Central Television. The world's largest dam in central China's Hubei province has weathered six major floods since June, and has accelerated the water discharge from 11 of its sluices, relieving pressure from the inflow but also elevating flood risks to downstream areas.
By 5 p.m., the water level of the Three Gorges reservoir had reached 163 meters, with 48,800 cubic meters of water being discharged every second, according to official estimates. The dam's maximum water level is 175 meters.
Bao Zhengfeng, a senior official at the Three Gorges Cascade Dispatch and Communication Center, told domestic media Thursday that the water level is expected to peak at 168 meters on Sunday, and added that the current inflow rate is manageable.
Chongqing, a sprawling municipality of over 30 million people located upstream of the Three Gorges Dam, on Thursday saw possibly its greatest deluge since severe floods in 1981, according to the state-run Xinhua News Agency. At least 250,000 people were relocated and 20,000 riverfront businesses have been submerged so far, while river transport of goods and people has been halted.
A Chongqing resident surnamed Liu told Sixth Tone on Friday that the flood has severely disrupted the city's traffic, and the staff dormitory of the restaurant where he works has lost power and water. Liu added, however, that the worst seems to have passed, the water levels having receded.
Record-high rainfall this month in the Sichuan Basin — a vast, fertile expanse of low hills and plains where several arteries join the Yangtze — has seen at least 22 major rivers and their tributaries exceed emergency levels, submerging riverside roads and portions of Leshan and Ya'an, as well as dozens of other cities. The floods have forced over 490,000 people in Sichuan to relocate, and prompted the Sichuan provincial government to declare on Tuesday a level 1 emergency alert for the first time in history.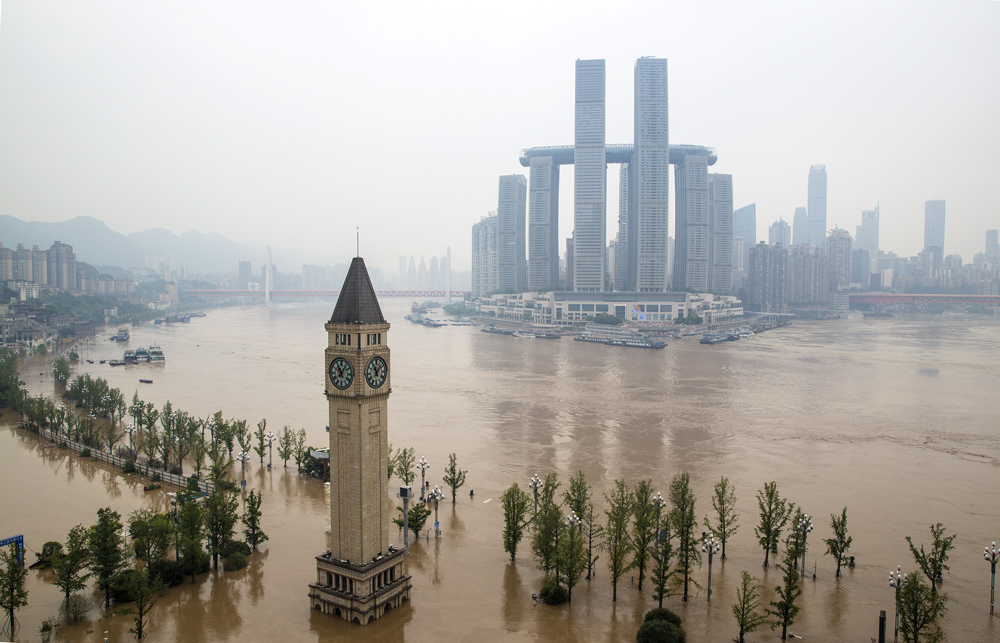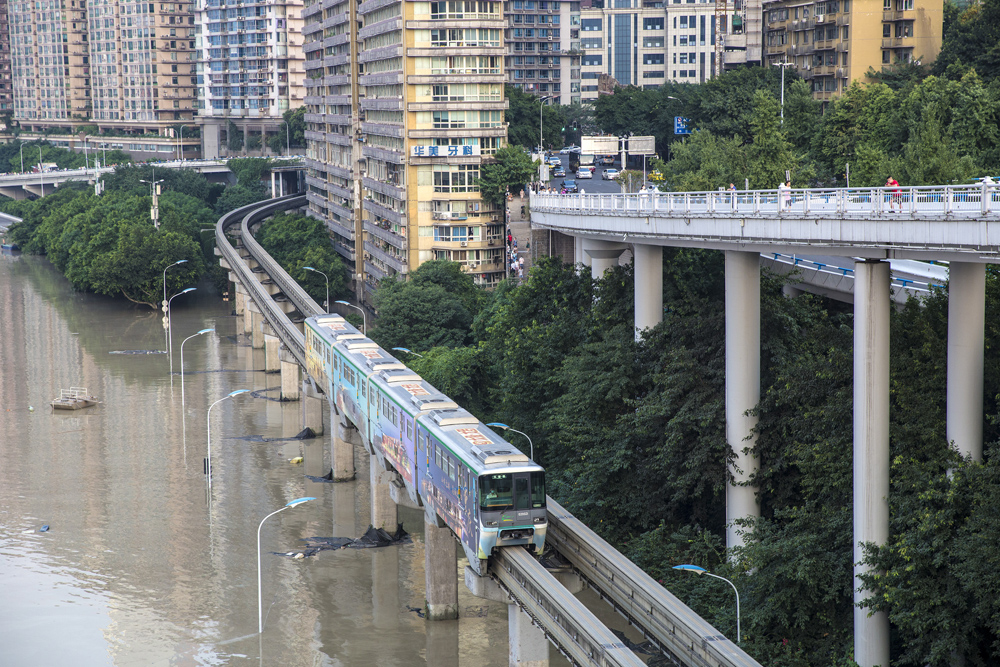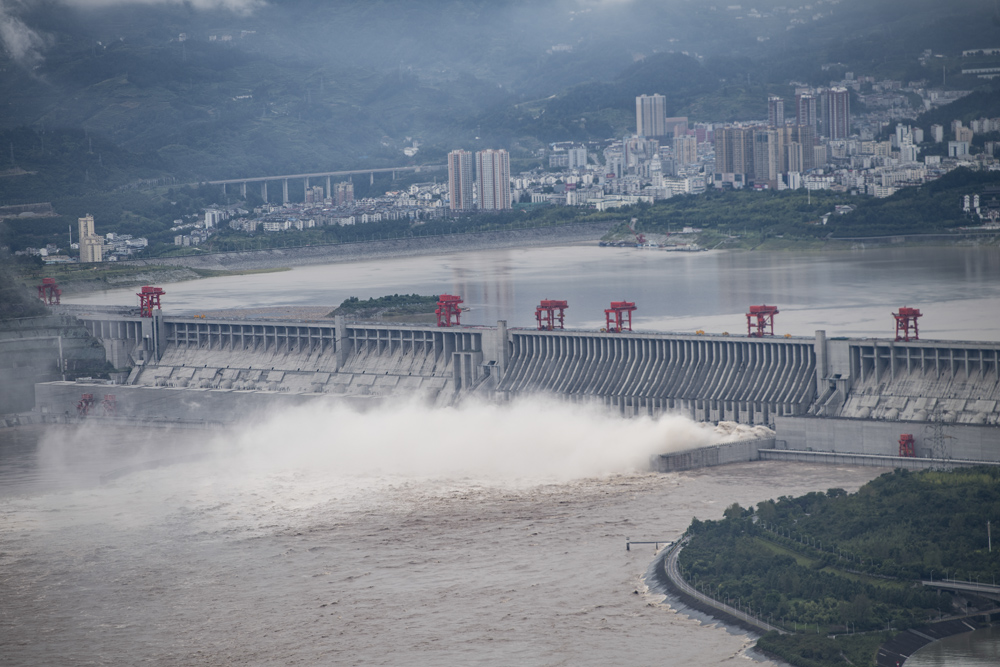 Unprecedented floods this year stemming from an extended rainy season have affected over 6 million hectares of farmland, wiping out over 1 million hectares of crops, Zhou Xuewen, deputy head of the Ministry of Emergency Management, said during a press briefing last week. On a visit to Chongqing on Thursday, Chinese Premier Li Keqiang encouraged local businesses to recover from the back-to-back blows of the coronavirus pandemic and the extensive flooding.
Three days earlier, President Xi Jinping had inspected flood control measures at a floodgate on the Huai River in the eastern Anhui province. When the river exceeded its flood level last month, local authorities relocated over 2,000 people from a nearby flood-diversion area before releasing 375 million cubic meters of water, inundating dozens of villages and swamping thousands of hectares of crops.
During his Anhui visit, Xi stressed the need to upgrade and modernize China's flood response measures, according to state-run newspaper China Daily. "During the fight, we should respect nature, conform to the laws of nature, and live in harmony with nature," Xi said.
Amid the persistent torrential downpours, China upgraded its national flood response to the second-highest level on Tuesday, and allocated 460 million yuan ($66.5 million) in emergency funds for the worst-hit parts of Sichuan, Shaanxi, and Gansu provinces, as well as Chongqing.
On Tuesday, floods in Sichuan had wet the feet of a giant, 1,200-year-old Buddha statue carved into a 70-meter cliff face near the city of Leshan. This is the first time floodwaters have reached such a height since the founding of the People's Republic of China some 70 years ago.
Editor: Bibek Bhandari.
(Header image: Water is released from the Three Gorges Dam near Yichang, Hubei province, Aug. 20, 2020. People Visual)