TIANJIN, North China — When Wang Jifei read in an online chat group that an investor was taking over the half-finished real estate development where he'd bought an apartment in 2010, he couldn't believe it was true.
"All these years, so many rumors were like people crying wolf," Wang told Sixth Tone, having heard the news in early May this year. The 33-year-old is one of the frustrated owners of property in "The World," a half-baked residential mega-complex in the southern suburbs of Tianjin that lies abandoned, years after the land was purchased in 2007.
Like in urban centers across the country, the last decade has seen construction sites spring up around the harbor city — situated 130 kilometers southeast of Beijing — at breakneck speed, particularly in suburbs like Jinnan District, where The World stands between industrial zones and the downtown area. Beyond the empty shells of 30-story apartment blocks and the rounded spires of unoccupied European-style villas sit the factories of Binhai New Area, an industrial zone that made international news in 2015 when an explosion in a chemical-handling yard killed 165 people and left eight missing.
One recent report by Bloomberg claimed that Tianjin no longer deserves the "ghost town" label that it had earned even before the catastrophic incident. But the case of The World suggests there are still areas in the city blighted by residential developers with big dreams but few plans.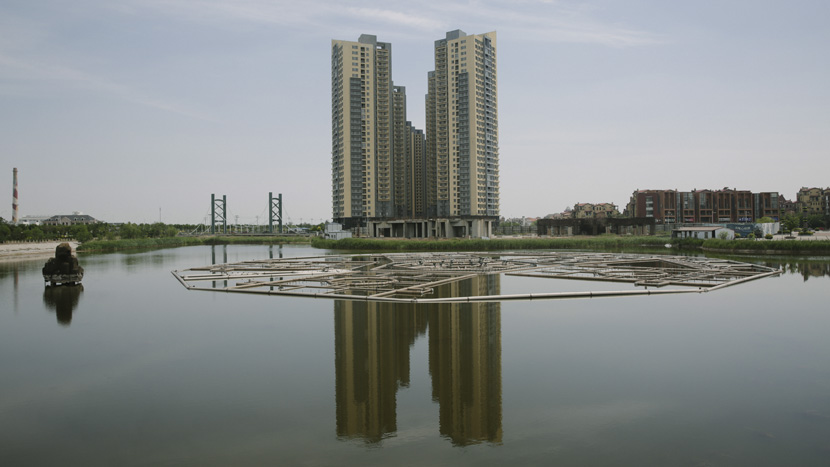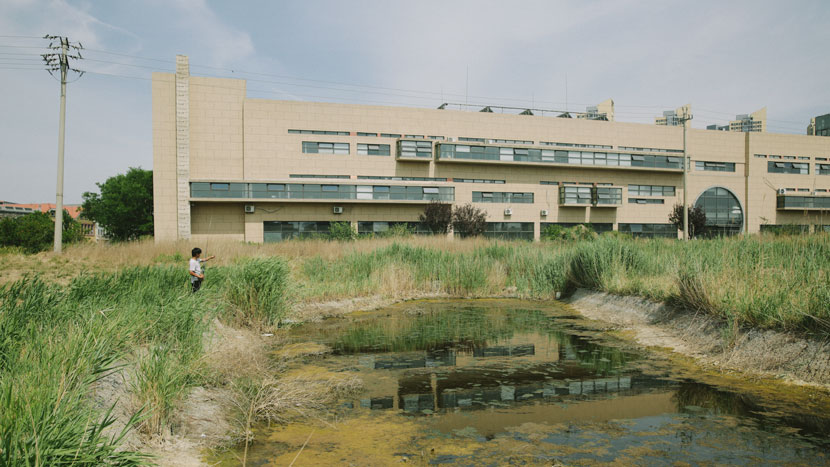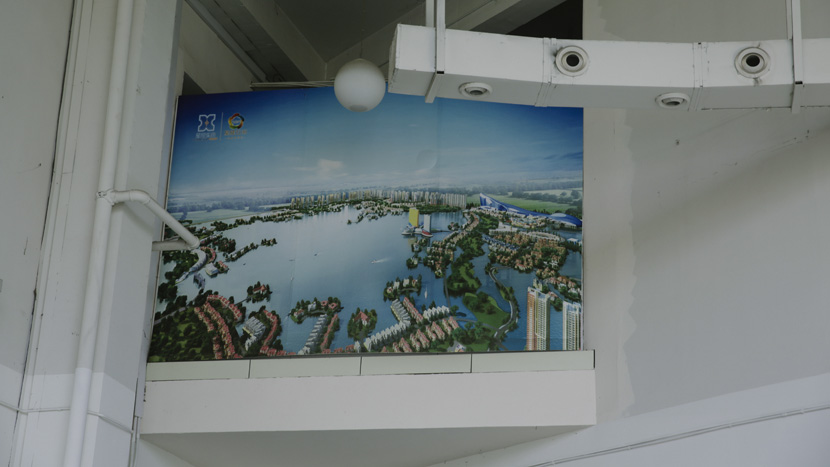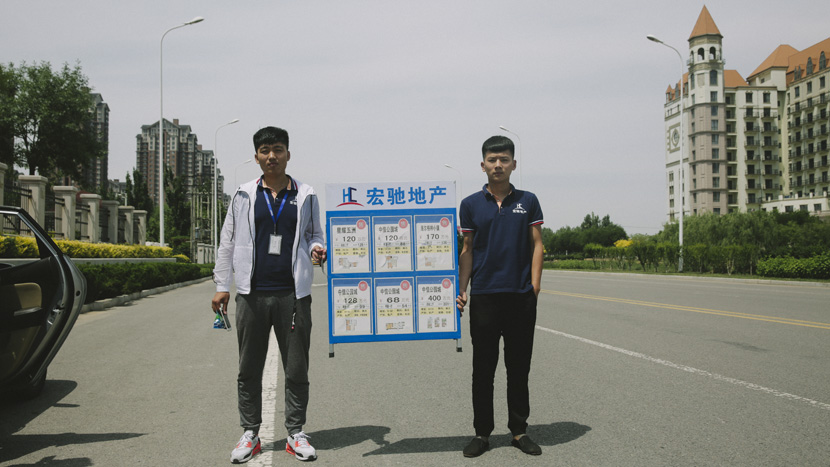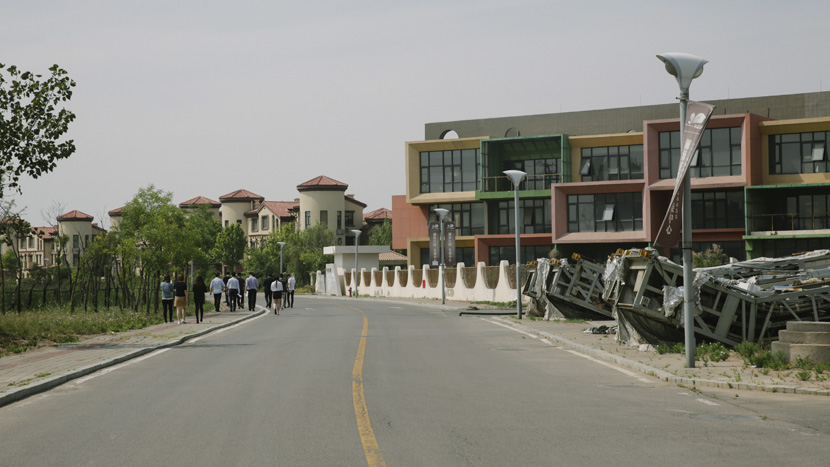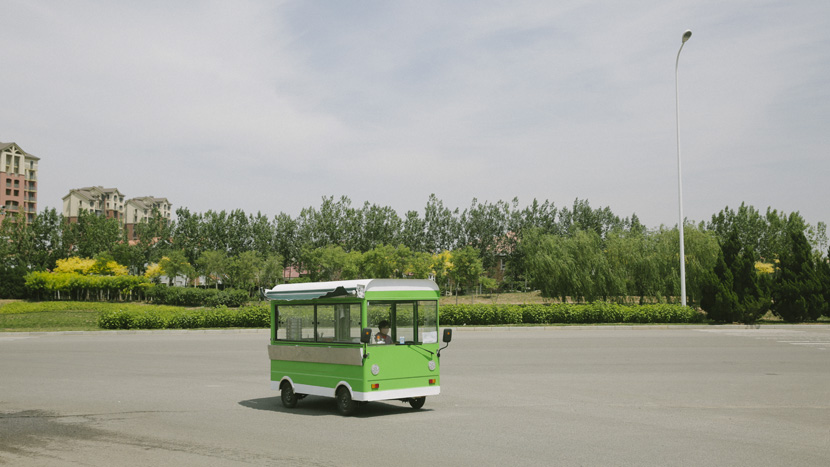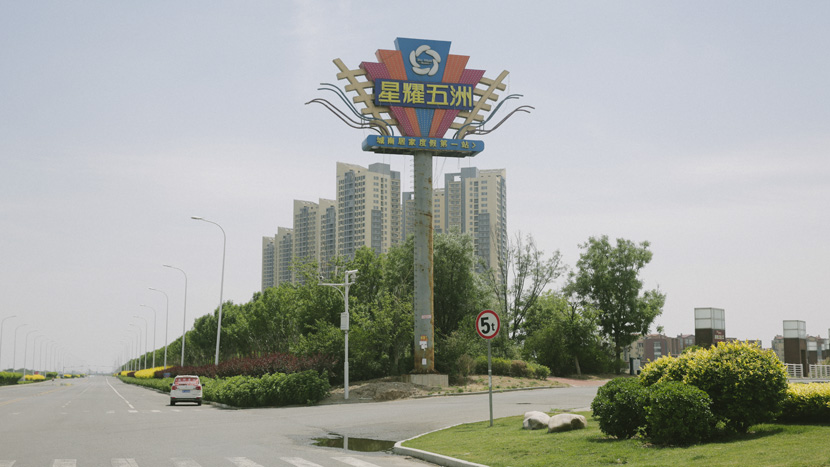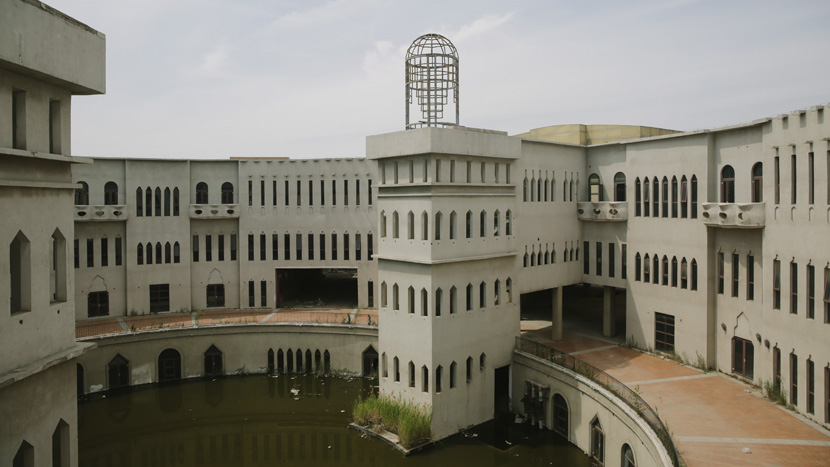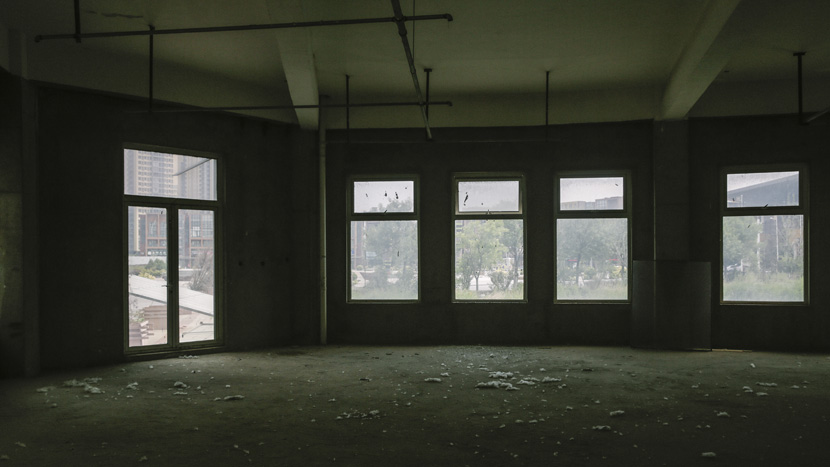 Along with almost 400 others, Wang belongs to a "rights-defending" chat group on messaging platform QQ, where property owners share information and discuss what steps they can take to stimulate action. Such initiatives have ranged from protests outside the local district government building beginning in 2011 and more recently in 2016, to a petitioning trip to the State Bureau for Letters and Calls in Beijing, the office responsible for hearing citizens' grievances on various matters.
Whether or not a direct result of such action, property owners like Wang may have found themselves a savior. On May 12, a residential investment company — Sunac China Holdings Limited — announced it would purchase over 80 percent of the shares from the residential complex's former developer, Shining Star Group. Shining Star Group did not respond to telephone and email requests for comment from Sixth Tone.
In 2007, the land on which The World sits — all 3 million square meters of it — was bought by Shining Star for 6.29 billion yuan (around $826 million at the time), the most expensive land transaction in China that year. Unveiling its blueprints to the public, Shining Star proclaimed that The World — whose Chinese name roughly translates as "shining star over five continents" — would bring homeowners the world's oceans and continents, a promise that bombarded commuters through countless billboards along the roads connecting the downtown area with the suburbs.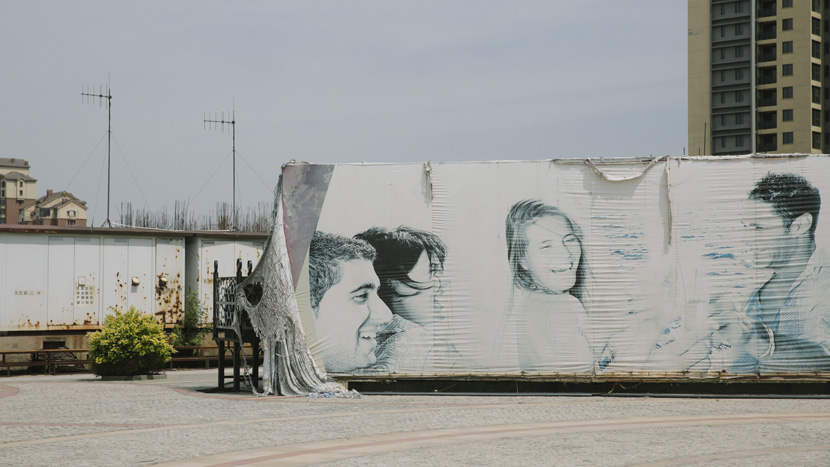 Foreign faces populate a faded billboard outside Tianjin's 'The World' residential community, Tianjin, June 3, 2017. Chen Ronghui/Sixth Tone
Wang had planned to move into a cozy apartment in the community's "North America" zone in 2011 and start a new family with his then-girlfriend. But by November 2011, there was still no water, electricity, gas, or elevators. His apartment didn't even have a ceiling. News soon emerged that construction had been halted due to financial problems at Shining Star.
The pomp that permeated promotion of the huge development made its stalling all the more astounding to Wang, who said he was too young and naïve then to foresee that the project would end up joining China's ranks of lanwei lou, a term literally meaning "rotten tail building" that is used to refer to unfinished construction projects.
To this day, the area remains something of a ghost town. When Sixth Tone visited at the beginning of June, many of the high-rises were missing their facades, exposing the interiors to the elements. Opposite them on the other side of a large lake the empty shells of shopping malls, restaurants, and schools built to serve the community's residents lie equally derelict. In one such building, tissue paper soiled with feces lies strewn across the floor.
But despite the state of the complex, news of Sunac buying 80 percent of Shining Star's shares has boosted property prices to around 12,000 yuan (around $1,760) per square meter — which has in turn bolstered confidence among prospective buyers, according to a housing agent Sixth Tone spoke to outside the development. "Before, it was just over 4,000 yuan," said Zhi Maoxing, one of a rising number of optimistic agents whose hopes are riding on the development's new investors.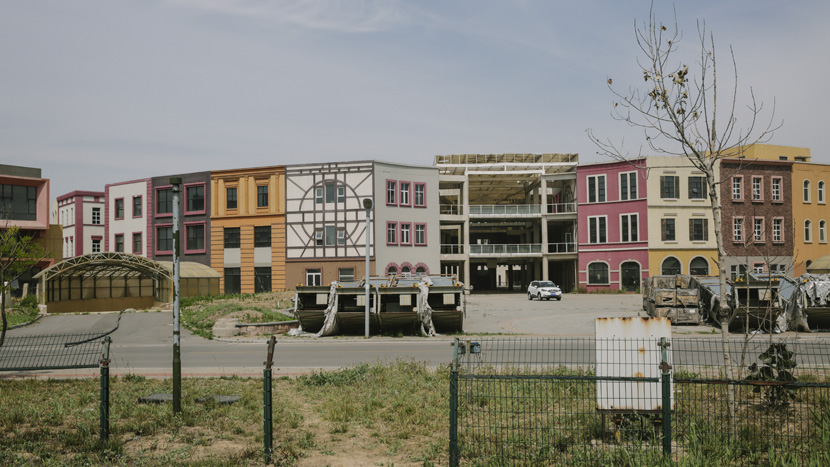 Buildings designed to house facilities such as restaurants, schools, and other services sit empty in Tianjin's 'The World' residential community, Tianjin, June 3, 2017. Chen Ronghui/Sixth Tone
For some proprietors, however, the good news is soured by the years they have lost — time Wang could have spent in a brand new property with his wife and young child. Now, his daughter is almost school-age, and there is no telling how many more months, or even years, it will take before they can finally move in — that is, if they still want to, given that they have now settled down in another development. Sunac did not respond to Sixth Tone's request for comment, but in a May interview with state news agency Xinhua, an unnamed employee said that the company had no specific plans drawn up for The World, and that nothing related to the company's overall strategy after the takeover could be disclosed to the public.
Another homeowner, Zhang Guibin, is still holding out hope. In 2011, Zhang purchased two properties in The World, one of which was a villa in the "Eurasia" zone that suffered extensive water damage and has not yet been repaired. The 48-year-old said he felt beyond excited when he bought the properties. "I was very sure at first," he told Sixth Tone, "but I lost my temper later on."
Zhang's properties may lie in ruin, but he draws comfort from the fact that he has had ongoing communication with staff at Sunac, who he said have also paid visits to other property owners.
"The property management and sanitation are still in an awful state," Zhang said, "but it's good that I have seen change happening."
Editor: Owen Churchill.
(Header image: Weeds grow on a patch of land in front of villas in Tianjin's 'The World' residential community, Tianjin, June 3, 2017. Chen Ronghui/Sixth Tone)