The jockeying for spots in Beijing's schools is growing so fierce that estate agents are selling any and all properties they can get their hands on, regardless of whether they are habitable, as long they come with a local registration.
For the price of 1.5 million yuan ($227,000), a family can buy the passageway at No. 29 Daer Hutong in Beijing, according to a report by the Beijing Morning Post. But prospective buyers aren't hoping to live there.
The alleyway lies within the district of Beijing First Experimental Primary School, and it's currently being advertised as a place where a family can register their household in order for their child to study at the prestigious school, which ranks fourth among second-tier primary schools in Xicheng District of the country's capital city.
In China, if a family's hukou, or household registration document, is linked to an address near a school, then the children are eligible to attend that school. This has led to many families scrambling to buy apartments near top schools in order to guarantee high-quality education for their kids.
The Beijing Morning Post reporter visited the alleyway at Daer Hutong with an estate agent and saw that it was the entrance and exit for four different residences — not unusual, as traditional houses in Beijing are built around a courtyard shared by multiple households.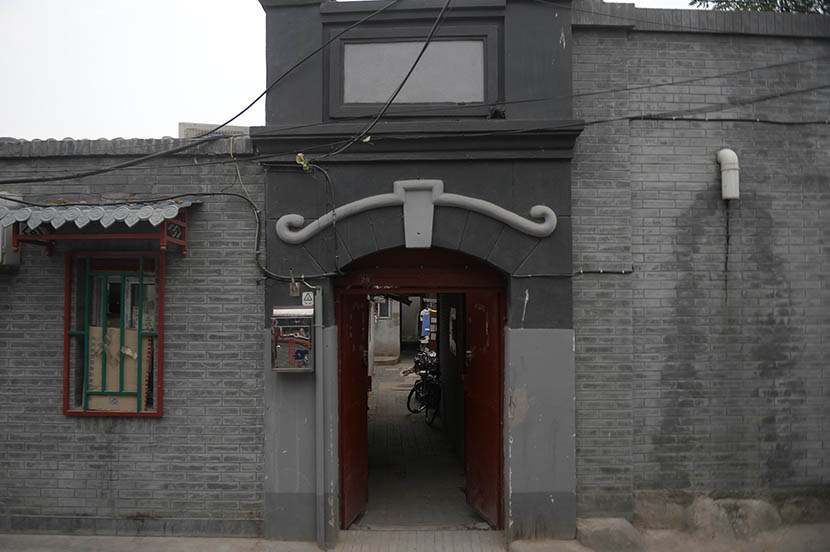 An extioror view of the allyway at Daer Hutong in a school district, Beijing, June 22, 2016. VCG
The alleyway at Daer Hutong is not the only uninhabitable property on sale in the area. Sixth Tone found that there are a number of tiny school district rooms that sell for amounts far exceeding their market value of 41,500 yuan per square meter, according to property website 5i5j.com.
For example, on Ganji.com, one of the largest secondhand real estate trading platforms, many rooms around 10 or 15 square meters in size are on sale in the Xianger Hutong for between 1.5 million and 1.8 million yuan, or around 111,600 yuan per square meter. In many cases, the seller emphasizes the advantage of the property's address for hukou purposes. By comparison, the average price for a secondhand house elsewhere in Dongcheng District was 69,000 yuan per square meter in May of this year.
Yan Yuejin of real estate industry think tank E-house China R&D Institute told Sixth Tone that increasing numbers of parents are choosing to buy covered alleys near sought-after schools out of desperation.
"Some of the passageways now for sale were once used as homes, so the registration rights can be transferred and used for a new family's household registration," Yan said.
But buyers should be cautious when buying these "properties." As Yan explained, "The contract must clearly state that the area can be used, or has in the past been used, for housing, rather than just as a walkway for pedestrians."
Additional reporting by Qi Yue and Feng Jiayun.
(Header image: A view of the allyway at Daer Hutong in a school district, Beijing, June 22, 2016. VCG)