"Numbers 372, 351, 449, 382, line up over here," a nurse calls out. "Numbers 435, 188, 215, 452, stand over there."
These are not prisoners, but mental health patients — residents of the so-called welfare ward at the Eighth People's Hospital of Zhengzhou, in central China's Henan province. Currently living here are more than 80 patients with severe psychological disorders, none of whom know their own identity. Ever since 2014, staff on the welfare ward have employed a numerical system to differentiate the patients, for whom a name means nothing at all.
There are 72 sick beds for long-term patients, but the facility was at one point treating 148 people. Current residents range in age from the youngest at 15 to the oldest in their 70s.
The hospital helps mental patients to find their families. By Chen Ronghui/Sixth Tone
"When these patients were sent to the hospital, most of them could not remember their names, family addresses, or telephone numbers," said the ward's head nurse, Lü Wenjia. Most of the patients were sent to the hospital after having been found either by police or members of the public. The ward provides medical treatment, food, and a place to stay, while also making efforts to reunite them with their loved ones.
With the hospital's permission, I visited the welfare ward in December 2016 to take portraits of some of its residents so they might be identified by their estranged families. Following the publication of these photographs in Sixth Tone's sister publication, The Paper, at least one patient — No. 78, a 73-year-old woman — was identified by and reunited with her family.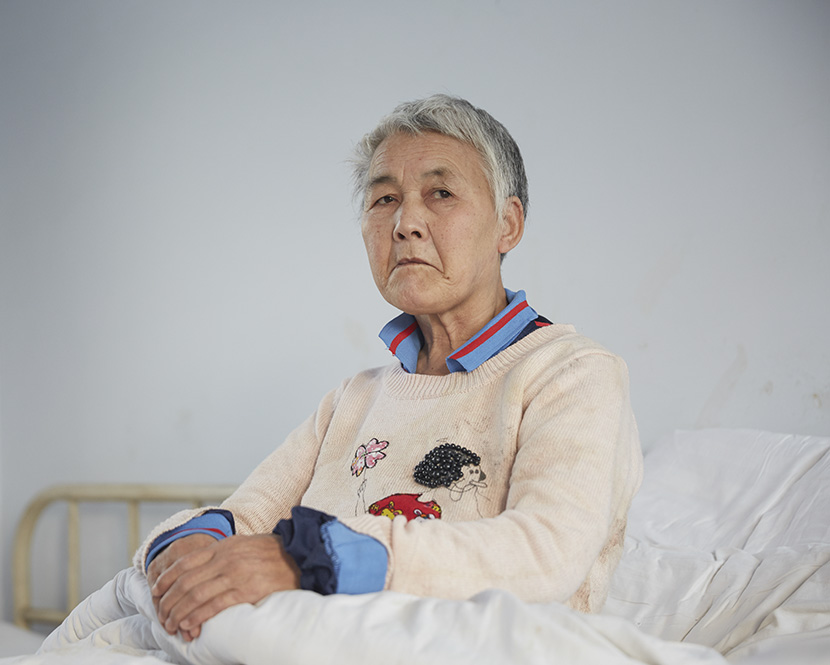 Patient No. 78, female, 73 years old. She got lost and was sent to the hospital on July 22, 2015. After her photo was published in a news story on Jan. 11, 2017, her family recognized her and came to take her home the next day. Chen Ronghui/Sixth Tone
Around two-thirds of the ward's patients end up remembering essential information about themselves or their families, meaning they can be sent home. Those for whom treatment is not successful, or whose legal guardians cannot be found, are sent to live in a care home, provided they are in a state of physical health that allows them to be moved. Many live out the rest of their lives there.
"I want to go home, can you take me away from here?" asks patient No. 372 whenever a stranger enters the ward. She cries frequently, pleading to be reunited with her mother.
It's often the passing words that lead to breakthroughs in working out who the patients of the welfare ward are. Besides administering medicine and generally tending to the needs of the ward's inhabitants, teasing out bits of information about the patients' lives has turned into a routine for the medical staff.
"When the patient tells me which city or county they're from, I'll search on the internet, work my way down to the township, and finally the local village committee," Lü said. Once staff have got hold of a local official, it's quite likely that they will be able to identify the household from which the patient went missing.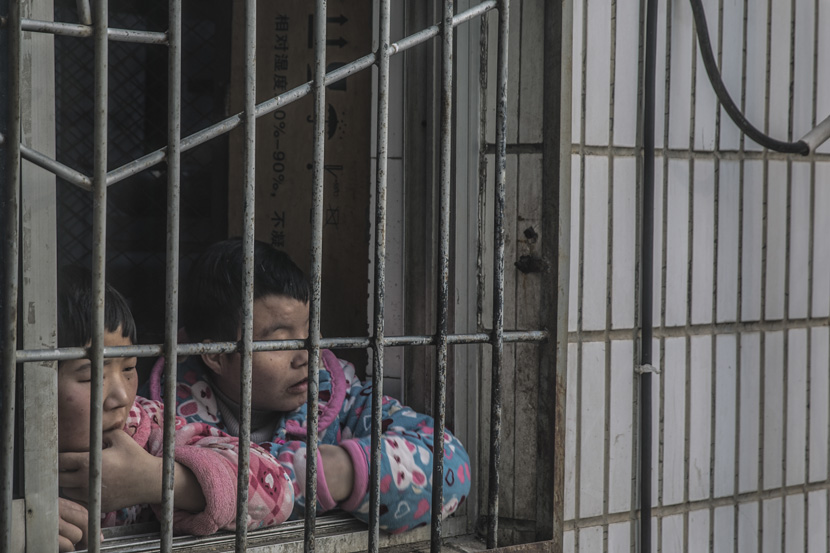 Two mental health patients look out of a window at the Eighth People's Hospital in Zhengzhou, Henan province, Dec. 31, 2016. Chen Ronghui/Sixth Tone
The search works the other way around, too. On the wall of the nurses' office is a bound bunch of missing person posters left by relatives who have come to the hospital in search of their loved ones.
One of those is 44-year-old Song Zhenming, who has paid the ward several visits in search of her father, a man in his 80s with mild Alzheimer's. Since he went missing on July 26, 2016, Song has traipsed across the whole of Zhengzhou without success, only able to seek comfort in the photo she has of him on her phone.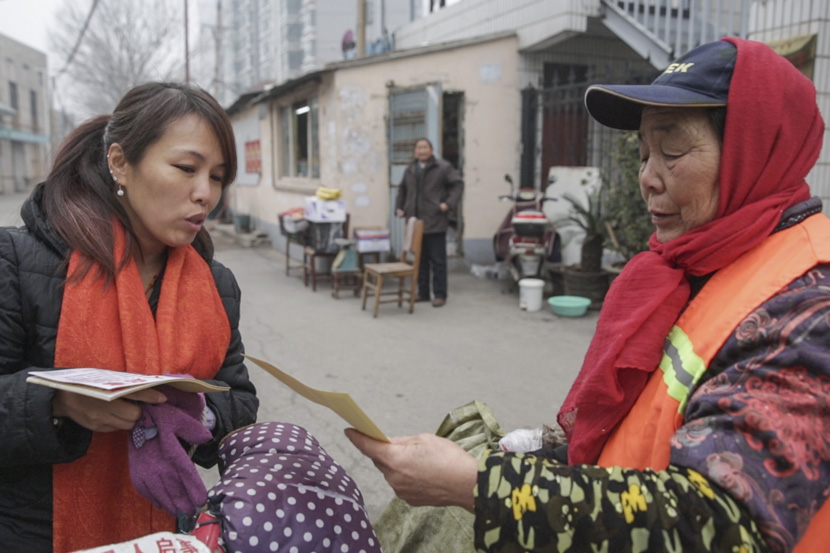 Song Zhenming shows a picture of her missing father to a passerby in Zhengzhou, Henan province, Jan. 1, 2017. Chen Ronghui/Sixth Tone
That there are people like Song's father living out in the streets is a concern for Lü, who is worried about more than just the well-being of those individuals. "Mental patients roaming about on the streets will certainly have an effect on society," she said. While the ward is doing what it can to match its patients up with their loved ones, she believes more needs to be done by the local police to ensure that those brought into the ward are entered into a database accessible to families.
"The relatives say they have reported the matter to police, but every police office says they have no record of that person, even if it was one of the offices that brought the missing person to us," Lü said. "How do you explain that?"
(Header image: Mental health patients are crowded in the sitting room of a ward at the Eighth People's Hospital in Zhengzhou, Henan province, Dec. 31, 2016. Chen Ronghui/Sixth Tone)