The Huahongdong Experiment Base was built to house more than 100 rare and endangered plant species grown for research. But that was then. Now, the facility boasts a restaurant, tea house, high-end guest rooms and two athletic courts — one for tennis, one for badminton.
The facility, located 30 miles west of Kunming, the capital of southwestern China's Yunnan province, has been run a bit differently since management was restructured in 2008, as reported by The Paper, Sixth Tone's sister publication.
The Yunnan Rare Plants Introduction and Breeding Center first occupied the facility. Their research program, however, went dormant soon after a merger with the Yunnan Institute of Environmental Science, an affiliate of the Department of Environmental Protection of Yunnan province.
A researcher at the institute, on the condition of anonymity, told Sixth Tone, "since 2008, no one but myself has ever done botanical introduction and reproduction here."
The researcher said management became more and more rigid since the merger. Staff scholars and researchers were required to obtain access permission from the director.
"I just feel so uncomfortable that as a scientific and technical worker, I still have to inform the office before entering a national experiment base," said the researcher. "This shows huge disrespect to us."
The researcher added that the odd behavior has impacted research. "Without a professional to guide, manage and conduct corresponding research and conservation, some of [the rare plant species] have experienced abnormal growth. This goes against the original intention of the government base and impedes the development of Yunnan's environmental protection efforts."
The building's janitor indicated there are about 40 guest rooms: "standard rooms and suite rooms." Another member of the staff said the rooms are decorated to the standard of a four-star luxury hotel.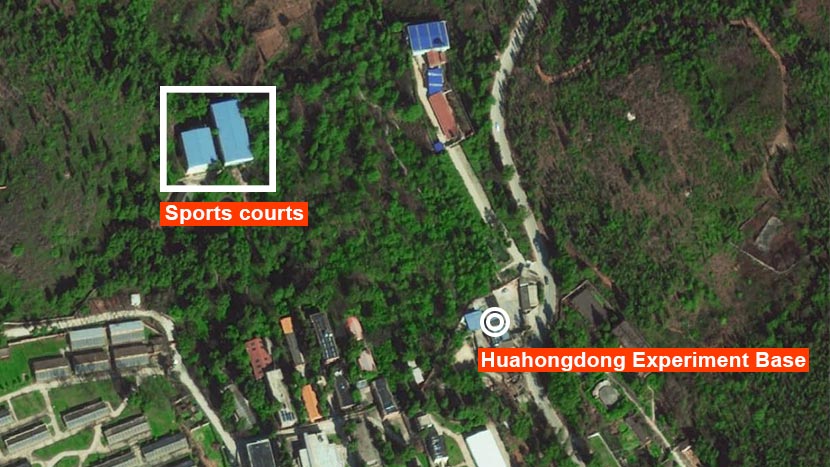 In 2012, construction began on the two sports courts. An industry insider who specializes in sports field construction told The Paper such courts cost tens of thousands of yuan, or thousands of dollars. The courts at Huahongdong Experiment Base are largely unused. An office director in the Yunnan Institute of Environmental Science, surnamed Li, told The Paper that there were "historical reasons" behind the construction of the courts and that demolishing them at this stage would "cause secondary waste."
Article 102 of the Regulations on Disciplinary Punishment of the Communist Party of China stipulates that "those who decide or approve the construction and decoration of office buildings, training centers and other buildings, and above-the-standard use of office space" will get varying punishments from warning, serious warning and removal from Party positions depending on the severity of situations.
Li said the local disciplinary inspection department has known about the situation. The Yunnan Institute of Environmental Science submitted a statement and is now waiting for a response from a higher authority about the appropriate manner to proceed, he added.
(Header image: An exclusive teahouse stands next to the Huahongdong Experiment Base, Kunming, Yunnan province, Dec. 21, 2016. Zhao Meng/Sixth Tone)