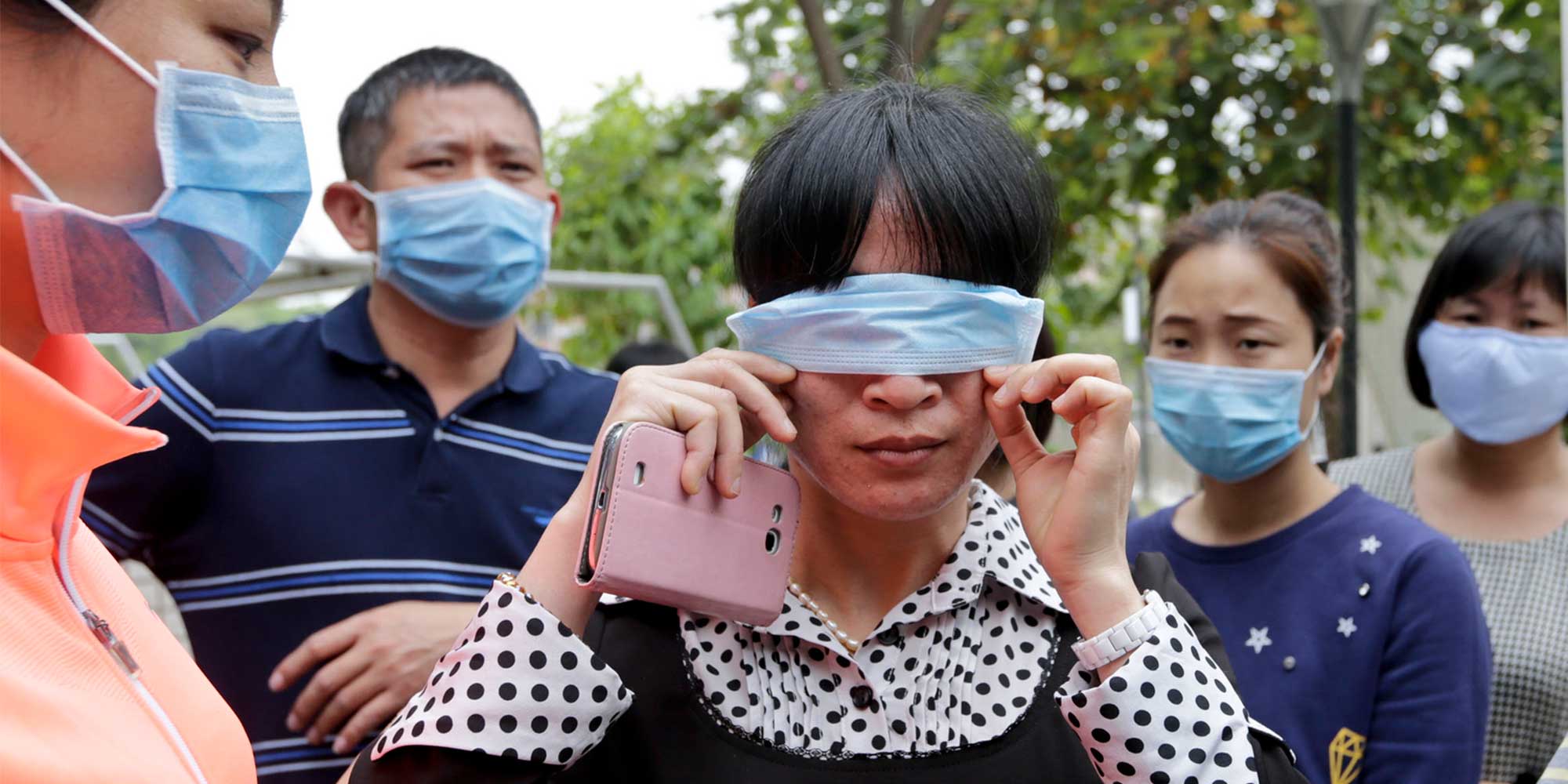 FEATURES
Despite Open Data Laws, Activists Can't Get Right Answers
According to environmental campaigners, China's government officials are shirking freedom of information obligations.
On a Friday in August, Zhao Liang logged on to a local government website to submit a request for information about a chemical plant that produced sulfuric acid. It was something the environmental activist had done hundreds of times before, so he knew his chances of success were relatively low.
Six years earlier, the State Council, China's cabinet, gave its stamp of approval to a regulation regarding the disclosure of government information to the public. The executive order was China's first piece of "freedom of information" legislation, and it effectively enshrined in law every citizen's right to apply for information about government operations.
Welcomed by journalists, activists, and other inquisitive citizens alike, the legislation says all government offices should respond to information requests within 15 working days. Yet in the experience of Zhao and others like him, state departments aren't always as keen to produce the data they are obliged, by law, to reveal.
Zhao, 31, volunteers full-time at Airman, a nongovernmental organization that raises awareness about the dangers of air pollution. He is currently investigating a chemical plant near an area of natural beauty and historical significance in southwestern China's Yunnan province.
"Although there's only one plant, that doesn't mean one request is enough," Zhao said. He has submitted dozens of petitions related to this factory, which is located in the popular tourist town of Dali. "To investigate the plant fully, we will also investigate whether the companies dealing with its industrial waste and runoff have the right qualifications," Zhao said.
He added that authorities often fail to provide the information he requests, citing confidentiality, while approximately one in 10 of his requests isn't answered at all. And sometimes the requests take more than 15 working days because the government department in question has to ask a third party for approval.
When activists make information requests, often they are after environmental impact assessments. Companies such as industrial plants regularly need to apply to the local authorities to have these reports made, for example when they want to build a new factory or expand an existing location.
The latest version of China's environmental protection law, which went into effect in 2014, stipulates that government departments should make "important environmental information" publicly available on their own initiative. According to the Chinese Academy of Social Sciences, 97 percent of provincial environmental authorities, and 84 percent of prefecture-level cities, achieved this goal in 2015. But according to Zhao, the information that contributes to these high statistics is still insufficient.
Tian Yang, also a volunteer at Airman and head of research at environmental NGO Let Birds Fly, estimates he has sent out more than 400 open information requests. Around 85 percent receive a response, but these are rarely to his satisfaction. "Only once did I receive the full text of an environmental impact assessment," Tian said.
Zhang Jingning, program director at environmental NGO Wuhu Ecology Center, has had similar experiences. The 25-year-old runs an online air pollution monitoring platform, for which he regularly asks waste incineration projects for figures.
According to the young activist, the process is a pointless exercise: Of the 50 requests he has submitted, most were denied. "The whole procedure wastes time and energy, especially when it involves communicating with authorities," he told Sixth Tone, adding that in his experience many government officials are apathetic toward open information requests like his.
Even when environmental activists do receive the documents they're after, they still need to verify whether the figures and other information in them are actually true. "One time we checked a list of participants and found that one of them had been dead for years," Tian said, referring to people that need to be interviewed for environmental impact assessments, such as people living in the vicinity of a factory. He added that he always found fraudulent figures in the reports.
Despite the system's imperfections, environmental activists say the culture of open information has come a long way thanks to the Chinese public's increasing awareness of environmental issues. Regardless of the inconsistent results of submitting requests, Zhao believes that a regulation entitling the public to supervise public affairs is vital for maintaining transparency and accountability, and he feels encouraged seeing more and more residents engage in discussions over site selection, product testing, and qualifications for sensitive projects.
Ma Jun, the director of China's Institute of Public and Environmental Affairs, told Sixth Tone that the desire for better access to data that should be public is a universal phenomenon. "From the 1980s, the United States and the European Union improved and promoted environmental governance through information disclosure," he said.
If a request is denied, citizens can ask for an administrative review, or even take their request to court. The activist Zhao has sued in one such case. "I sued to make a point," he said. "Some regions still don't realize the importance of information disclosure."
"We hoped we could pressure the company with a lawsuit," Zhao said. "Not for a court victory, but to ensure proper oversight and to exercise our right to be informed." The case was settled out of court.
When open information requests reach China's courthouses, the results are often disappointing. Li Enze, a lawyer at Yipai Law Firm in Beijing, told Sixth Tone that the aim of information disclosure is to safeguard residents' legal rights and expand the space for their participation in public affairs. But despite citizens' rights, the numbers are often discouraging: Li said that out of 336 cases involving information disclosure in Beijing in 2012, courts ruled in favor of the plaintiffs just 59 times.
Local governments in big cities like Beijing are relatively accepting of information requests, though this is not the case in smaller jurisdictions, with activists finding it especially difficult to dig up information in rural areas. Tian said that lower-level departments are more ignorant about information disclosure, and consequently less forthcoming when it comes to disseminating environmental impact reports or information about factory waste.
With their experience, both Zhao and Tian have figured out ways to be as effective as possible and avoid unsatisfactory results. "I provide a certificate showing my work is related to the information I request," Tian said. "And I describe the request in as much detail as possible."
Zhao, on the other hand, has been harnessing the power of social media: Whenever he submits a request, he posts it on his social media accounts, tags any relevant authorities and media outlets, and counts down the days until a response should, by law, arrive. "I've found that this approach incentivizes the government to pay closer attention to our requests," he said.
(Header image: People wearing protective masks protest the construction of a factory near a school in Guangzhou, Guangdong province, March 23, 2015. Li Zhanjun/VCG)