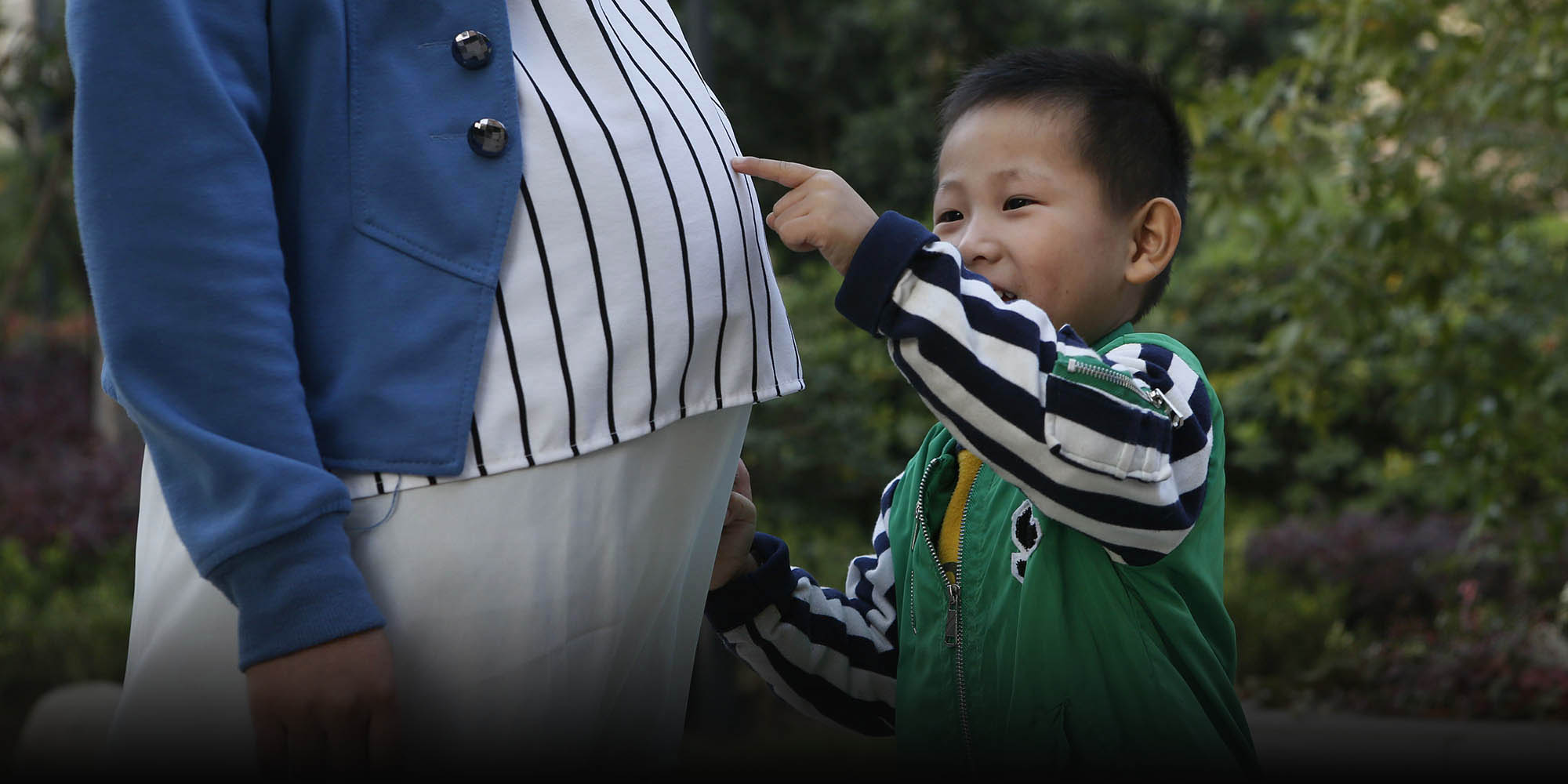 NEWS
Guangdong Families Told to Have Abortion or Lose Job
Draconian measures persist despite two-child policy.
Some couples in southern China's Guangdong province are facing a painful dilemma: keep their jobs, or keep their unborn babies. With the introduction of the two-child policy in January, remarried couples in many Chinese provinces are now allowed to have more children, but Guangdong's regulations have yet to change, leaving hundreds of families in an unenviable bind.
A resident of Meizhou City, Guangdong province, surnamed Zhong is eight months pregnant. Two months ago she was warned by her employer that she would be fired if she didn't abort her child. Zhong did not wish to disclose her full name.
Zhong got remarried in 2012. She and her husband both have one child each from previous marriages, meaning that under the rules enforced in Guangdong today they are not allowed to have any more children. The 39-year-old told Sixth Tone that before the two-child policy was in place, they never considered having a child together.
Whereas new family planning regulations introduced at the start of 2016 in provinces throughout the country include rules for remarried couples, Guangdong's rules don't. Elsewhere in China, remarried couples can have one child, regardless of the number of children they've had in previous marriages, or two children if the couple has one or no children from previous marriages.
"We thought we had met the new criteria to have a child," Zhong said, "and that if we didn't take immediate action, we might never be able to conceive a baby again." Both Zhong and her husband, 43, work for government-owned institutions, and both received the same warning: abort or face dismissal.
A staff member at the petition office of the Guangdong Provincial Health and Family Planning Commission who did not agree to speak on the record told Sixth Tone on Friday that new regulations regarding remarried couples are in the approval process, and that it could take up to two to three months for a result. "But I cannot comment on whether the final rule will be in favor of or against those remarried families who want to have one or two more children," she said.
The family planning authority in Guangdong has postponed issuing new rules a few times already. Initially, it said at the start of 2016 that updated regulations would be issued in March, which later became June. Now, the new rules are said to come out in September.
Zhong is expecting her child on Sept. 10. She said she had lately felt trapped by depression and anxiety. "I can't give up on this child, as I'm almost 40," she said. "And it wouldn't be easy for us to find jobs again given our ages." Zhong frequently expresses these worries in a group chat on messaging app WeChat, where about 500 people in similar situations have gathered to commiserate.
He Liping, another Guangdong native living in the city of Foshan, told Sixth Tone that her family had no concerns over unemployment, but that a heavy fine could be awaiting them. "I had no idea that we're not qualified to have a second child until I went to register for a birth permit with the local neighborhood committee," said the 26-year-old. Her husband had a child before marrying her in 2014. Their first child is 2 years old, and He is now six months pregnant.
In Foshan, families that have more children than are allowed face a fine of 260,000 yuan ($39,000). "It's a huge amount of money for an average family like mine," said He, adding that members of her neighborhood community suggested her family change their household registration to a province where her unborn child would not be considered over the limit.
Qiao Xiaochun, a professor at the Institute of Population Research at Peking University, doesn't know why Guangdong has yet to update its family planning policies. He told Sixth Tone that it can't be out of a concern for population growth, as elsewhere in China these polices are being relaxed for remarried couples as well. "It could just be taking the local policymakers more time to approve the rules," he said.
Additional reporting by Fu Danni.
(Header image: A boy pokes his pregnant mother's belly in Hangzhou, Zhejiang province, Oct. 13, 2014. Shao Quanhai/VCG)