Lonely Planet, one of the biggest names in travel guidebooks, said Monday that it will no longer offer its Chinese language magazine at a time when the paperback industry has seen plummeting sales and is pivoting to digital.
The Australian-founded company said that it will not extend its magazine deal with SinoMaps Press, the local publisher authorized to produce the content, while the guidebook business would stay intact, according to a statement. The company, however, didn't provide a reason for ending its Chinese version.
SinoMaps Press said ending the partnership felt like "bidding farewell to an old friend and bearing witness to the end of an era," according to its statement.
Lonely Planet, once dubbed "the blue Bible" by backpackers worldwide, entered China with its local edition in 2006. The company released the first monthly magazine in 2012 offering general travel tips and ideas, and soon became popular with young Chinese who were starting to travel far and wide in large numbers.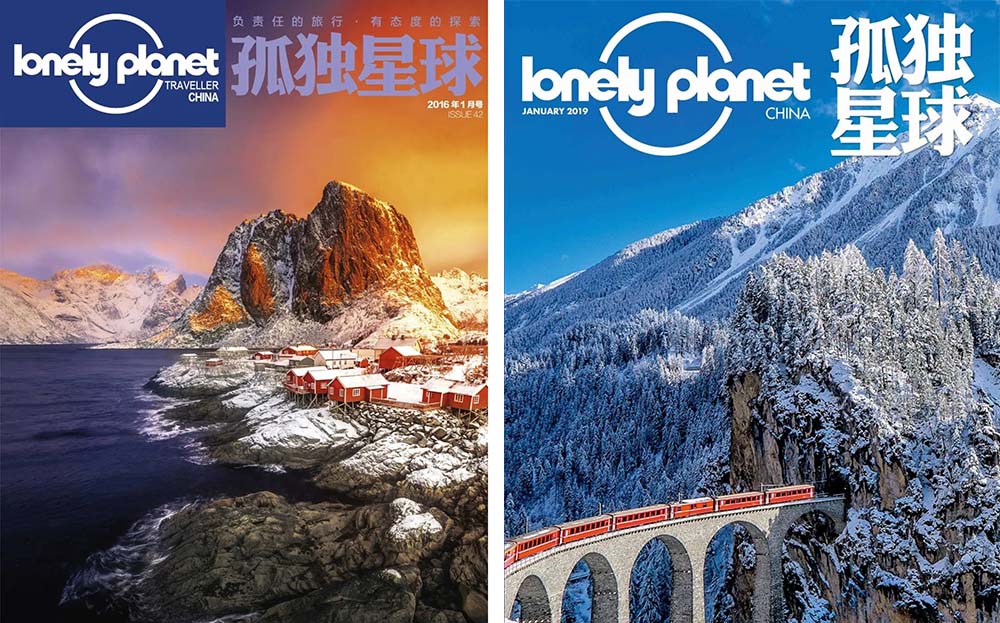 Covers from Lonely Planet's Chinese magazine. From its official Weibo account)
Following Monday's announcement, many loyal Lonely Planet followers expressed their dismay on social media. Some reminisced about their experiences of reading the guidebooks in school as an escape when smartphones were banned or less prevalent.
"I bought every (magazine) edition and read them before having a nap at noon in high school, and I still read them every time I feel overwhelmed in college since they have broadened my horizons and reminded me of the hopes and possibilities I have living in this large world," said an upvoted comment under SinoMaps' statement on WeChat.
Others said that Lonely Planet became their solace amid years of travel restrictions during the pandemic. China has largely restricted its citizens from traveling abroad and "non-essential travel."
"The words have freed me from highly intense work and transported me to those dream places every time I can't complete a trip due to COVID," another user commented.
Meanwhile, the abrupt end to Lonely Planet's Chinese paperback edition also indicates the challenges faced by the publishing industry. Many books, magazines, and newspapers in China have decided to slash their paperback editions due to plummeting subscriptions and advertising revenues.
Social media platforms have further emerged as rivals for some publication houses in the travel industry, as people share free and easy-to-access content online. With more than 200 million monthly active users, the Instagram-like app Xiaohongshu has gradually become the go-to platform to seek popular destinations and traveling tips in recent years.
But not everyone has given up on paperback. A reader surnamed Sun told Sixth Tone that he would continue to follow the online accounts, though he still prefers the paper versions and has pre-ordered the last 10 editions of the Lonely Planet magazine.
"They made me understand the real, original charm of traveling, which should always focus on humanity and personal intimacy," Sun said.
Editor: Bibek Bhandari.
(Header image: The cover of the last issue of Lonely Planet's Chinese magazine. From its official Weibo account)