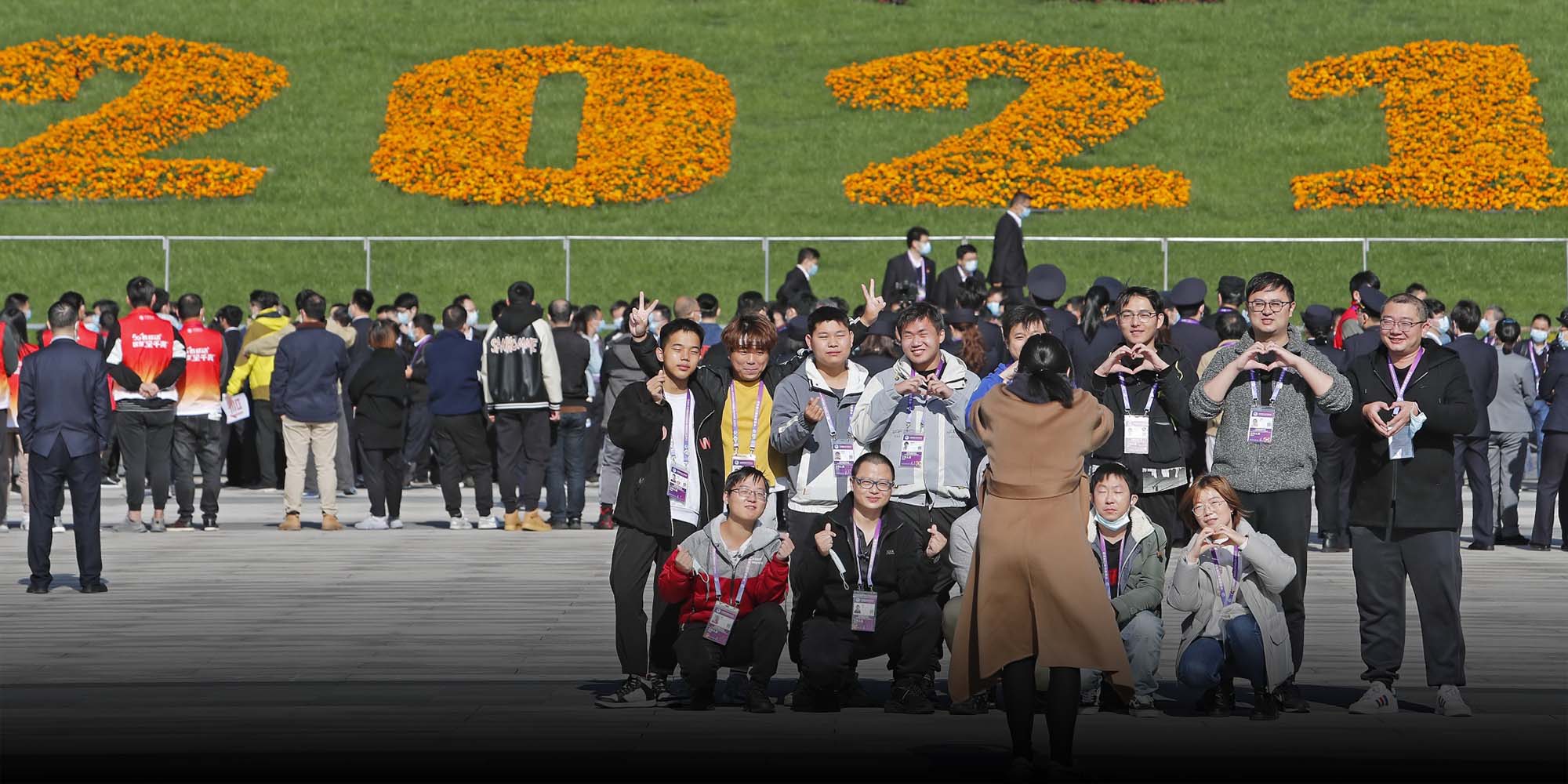 NEWS
Shanghai Int'l Trade Show Ends With $70 Billion in Deals
The China International Import Expo organizers called this year's event "fruitful."
SHANGHAI — Tentative deals worth $70.7 billion were signed at this year's annual China International Import Expo, or CIIE, a slight 2.6% drop compared with 2020.
The import expo, an annual occurrence in Shanghai's event calendar, concluded Wednesday, with organizers calling the expo "fruitful with many highlights."
Nearly 3,000 exhibitors from some 127 countries and regions participated in this year's event, despite strengthened COVID-19 measures amid a new wave of outbreaks in China. Overseas participants were required to quarantine for 14 days upon arrival with an additional seven-day health monitoring, while all participants entering the expo venue needed a negative COVID-19 test 48 hours before each entry.
Though organizers didn't disclose the number of participants for this year's event, the six-day expo last year received over 600,000 participants. This year, companies exhibited a wide range of products and consumer goods from automobiles to agriculture, technology, and medical equipment and services.
The 2021 CIIE attracted over 600 companies from some 50 countries that are part of China's Belt and Road Initiative project. The event also hosted 90 companies from 33 developing countries.
First held in 2018, CIIE aims to showcase the country's willingness to connect global businesses with Chinese consumers.A total of over 420 new products and technologies debuted at this year's CIIE, many of which touted sustainability as their core business model.
(Header image: People take photos at the China International Import Expo in Shanghai, Nov. 10, 2021. CNS/IC)