A court in central China's Henan province sentenced a man to 18 months in prison Wednesday after he attacked a former schoolteacher he said had beaten him decades ago for sleeping in class.
According to a statement from the Luanchuan County People's Court, the 33-year-old defendant, Chang Renyao, was found guilty of "picking quarrels and provoking trouble," a vague crime that is often invoked to silence upstarts and activists. In December, Chang was detained by Luanchuan police after he had a friend film him confronting and slapping his former middle school teacher, surnamed Zhang. Chang later claimed during his trial that the older man had violently punished him at school some 20 years ago.
"The defendant intercepted, insulted, and beat Zhang along a busy road and recorded a video for dissemination," the statement said. "This attracted several onlookers and raised public concerns. It had a severe impact on Zhang and his family, as well as violating moral standards and public order. The circumstances are wicked: His behavior constitutes a crime. Given that Chang turned himself in and is a first-time offender, the punishment is lenient."
Following the judgement, Chang's wife told The Paper, Sixth Tone's sister publication, that the family plans to appeal — and file a countersuit against Zhang for inflicting abuse as a teacher.
According to the court's statement, Chang and another man from his village, Pan, ran into Zhang by chance last July. When Chang recognized Zhang as the teacher who had "physically punished" him for "violating school discipline," he handed his phone to Pan and told him to start filming. Chang then attacked Zhang on the side of the road and broke the older man's electric bike. Chang later shared the video with family members and some of his former middle school classmates.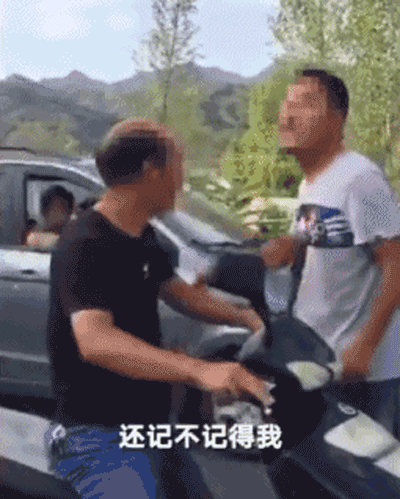 A GIF shows Chang Renyao hitting a former teacher he says once violently punished him for sleeping in class, Luanchuan County, Henan province, July 2018. @检察日报 on Weibo
In an interview with state-run China News Service published Wednesday, Chang's lawyer said that after catching Chang sleeping in class, Zhang had ordered the boy to squat beneath the lectern at the front of the classroom as punishment. Once Chang had assumed the position, the teacher kicked him several times, the lawyer said.
Chang was apprehended on Dec. 20 by police in Hangzhou, capital of eastern China's Zhejiang province, after the video had gone viral online and Zhang had reported the case to the Luanchuan County public security bureau. On June 12, the county-level court held a public hearing on the case. Chang's lawyer entered a not guilty plea, arguing that, because his client's actions were retaliatory, he should receive administrative rather than criminal punishment. The judge opted to proceeded with criminal charges, however, because the video of the attack had been widely viewed online.
According to Article 293 of China's criminal law, "creating disturbances" that "disrupt social order" is punishable by up to five years in prison.
On microblogging platform Weibo, a hashtag about the decision had been viewed over 200 million times by Wednesday evening, with netizens expressing mixed views. "For a few slaps he was sentenced to one year and six months in prison — but the man who beat that woman black and blue was administratively detained for five days and fined 200 yuan ($29)," one user commented under a related media post, referring to a separate case that occurred elsewhere in China earlier this month.
Despite some voicing sympathy for Chang and condemning corporal punishment in schools, more netizens are speaking out against resorting to violence to resolve conflict. "Physical punishment can't be used to justify the retaliation. It's a few slaps this time, but in the future, perhaps it would be something more severe," one Weibo user wrote. "It's never a good idea to punish violence with more violence."
Editor: David Paulk.
(Header image: FStop/VCG)