It's that time of year again, when China's biggest tech companies unveil bizarre and seemingly pointless products — or maybe it's just April Fool's Day.
Compared with their peers in other industries, technology companies seem to have a special love for April Fool's hijinks, and this year is no exception. As China's tech giants lean into the spirit of harmless hoodwinking, here's a quick summary of the day's pranks.
Baidu
The company behind China's most widely used search engine claimed on its official WeChat account today that it would be launching an "interactive smart social assistant" called Cupid to expand its business to cover social interactions.
According to Baidu, Cupid incorporates cloud computing, machine learning, and big data to provide customers with an unprecedented level of service. As for where the AI assistant gets its name, that has to do with one of its more novel purported functions: improving users' love lives.
In a promotional video, Cupid appears to read a woman's body language and facial expressions to determine whether she's sad, happy, or angry — and upon making this determination quickly suggests an appropriate response to her male partner.
In the video, when the woman tells her partner she doesn't feel well, he suggests — to her consternation — that she drink some hot water. Not until the man asks Cupid to assess the situation does he become aware that she's having menstrual cramps and simply wants him to keep her company through the discomfort.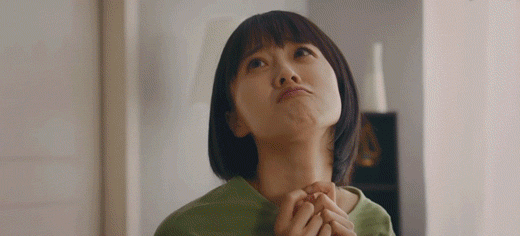 Tencent
Chinese gaming giant Tencent on Monday "launched" an AI-powered mini program called "Flavor Detector" on its flagship social app WeChat — supposedly featuring Chen Xiaoqing, director of the hit documentary series "A Bite of China," as product manager.
In addition to Chen, the team behind the mini program — collectively dubbed the "Tencent Saliva Explosion Research Institute" — includes staff from Tencent's AI Lab, experts from the company's other AI teams, and, of course, seasoned foodies. The requirements for the prospective foodies, however, are strict: Applicants must weigh over 90 kilograms and be able to curl their tongue into an "M" shape: Such people, the article claims, are "born gourmands."
As its name suggests, the Flavor Detector mini program harnesses Tencent's cutting-edge technologies — including image recognition, neural networks, and cloud computing — to bridge gaps between the senses. The user simply takes a photo of a plate of food and the mini program's AI activates its algorithms to determine the dish's recipe, all in less than a second.
Another faux feature of Tencent's Flavor Detector is that it can detect the quality of a food item, including its freshness, origin, and age. The promo video shows the mini program working on sashimi and hot pot but recommends that the Flavor Detector not be used on humans.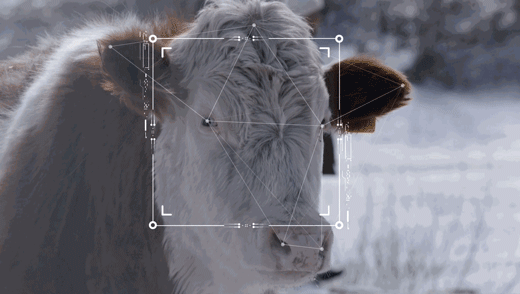 Alibaba
Unlike Tencent and Baidu, whose April Fool's "innovations" revolve around AI, e-commerce giant Alibaba announced today that its Amazon-like marketplace Taobao will begin using rockets to deliver packages.
In a post on its official WeChat account, Taobao claimed to have partnered with private Chinese aerospace company LandSpace to develop two rockets called Big Baojian and Small Baojian — with baojian being a portmanteau of the two companies' Chinese names, as well as a homophone for "massage."
Taobao said that once the rockets are put into use in the next three to five years, it will be able to guarantee delivery within one hour — no matter where on Earth the buyer lives — or within 60 seconds for buyers and sellers who are less than 30 kilometers apart. The rockets can even be used to ship pets — just make sure your precious pooch isn't prone to "rocketsickness."
The designated launch date, as it were, for Taobao's new delivery system has been tentatively set for "April 1, 202X."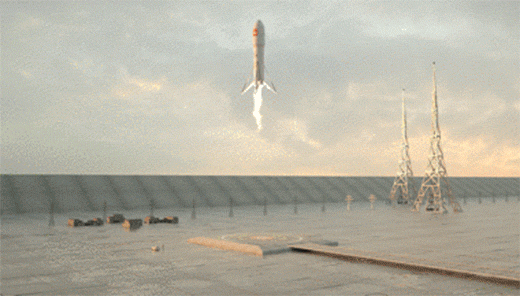 "I almost believed it!" commented one netizen under the Weibo microblog post announcing Tencent's Flavor Detector. "Liar, I just searched for it on WeChat and didn't find anything," wrote another.
Although some netizens who commented realized the promotion was just an April Fool's prank, many more seemed to take it at face value, commenting with questions and concerns about the finer points of practical application. "I need a fake news detector," one netizen confessed under Tencent's WeChat article.
To Yan Yuelong, a tech commentator based in Beijing, these April Fool's pranks are more than just fun diversions — they're also savvy marketing strategies. "Basically, these companies are trying to present their core businesses through these pranks," Yan told Sixth Tone. Although Tencent's Flavor Detector mini program and Baidu's Cupid AI assistant are not yet realities, Baidu Brain (the collective term for Baidu's AI-enabled products) and Tencent's AI Labs are real — and these are precisely what the companies are aiming to show off through their pranks, says Yan.
But the not-so-far-fetched gags also present a problem: To many, they're just realistic enough to be believable. While Yan says he encourages tech companies' participation in April Fool's hijinks, he also believes they should be clear in distinguishing truth from fiction.
"Many netizens can't figure out if the pranks are real and misunderstand what the companies are really trying to show," he said. "It's also obvious that this year especially, the public is growing weary of this kind of marketing."
Editor: David Paulk.

(Header image: A screenshot from a video promoting Baidu's Cupid AI assistant, published April 1, 2019. From Baidu's Tencent Video account)