Zhang still has vivid memories of the first time she met Cici, a young woman in her 30s who was born with albinism. "She wore a light gray pencil skirt and spoke with an endearing clarity and sweetness," the Beijing-based documentary photographer Zhang Lijie told Sixth Tone.
As the editor-in-chief of Spring Breeze, a magazine for readers with disabilities, Zhang knew early on that she wanted to collaborate on a series of images that would share Cici's vibrant beauty with audiences in China, a country in which albinism is often misunderstood.
In China, people who lack skin pigment often call themselves "children of the moon" because nighttime is safer for their pale skin, which is prone to sunburns and cancer. Those born with albinism also commonly suffer from an intolerance to light known as photophobia, which causes eye pain.
After their first meeting in 2015, Zhang and Cici agreed to create a series of portraits together, and the photographer was struck by the woman's confidence in sharing images of herself. "People are curious about my pale face, white hair, and everything else about my body," Cici told Zhang. "Unlike my unique white outer appearance, my inner world is full of color."
Born Liu Yin to a family in Xi'an, northwestern China's Shaanxi province, Cici's parents named her Yin — a homophone for the Chinese character meaning silver — to describe the shimmery hue of her hair. But she prefers to go by Cici, a nickname she adopted after seeing the 1955 Austrian film "Sissi" about Empress Elisabeth, whose charm and strength she admires.
The photo series was a true collaboration between Zhang and Cici. "She had plenty of her own ideas about how to style the photos and would frequently send sample portraits of gorgeous women along with outfit suggestions," Zhang said. Working together, the pair found ways to highlight the most significant aspects of Cici's remarkable appearance and the struggles she has faced.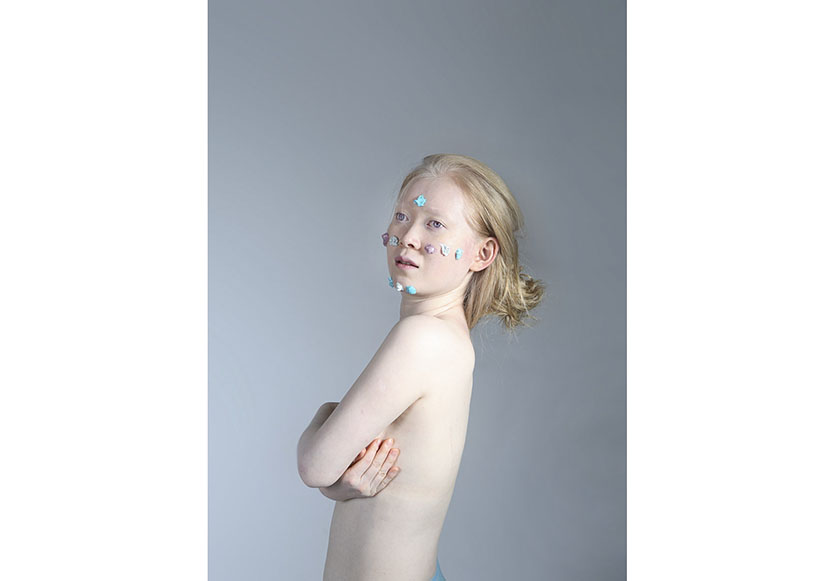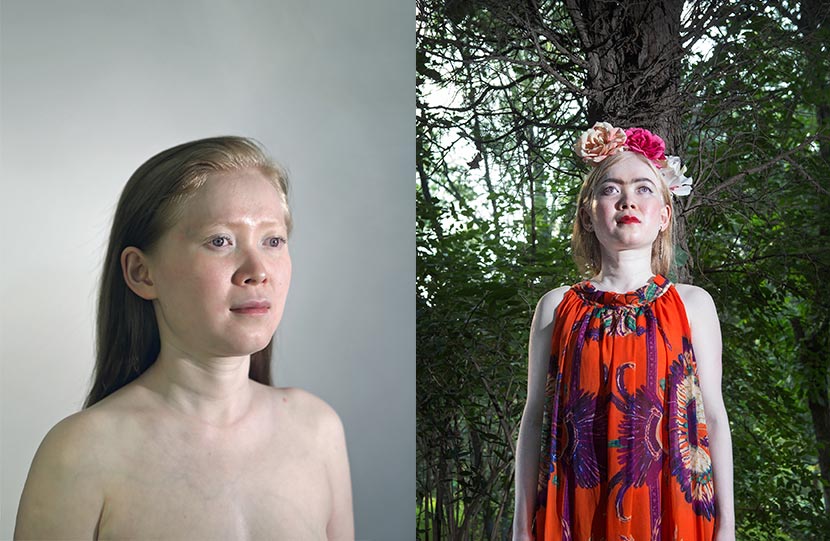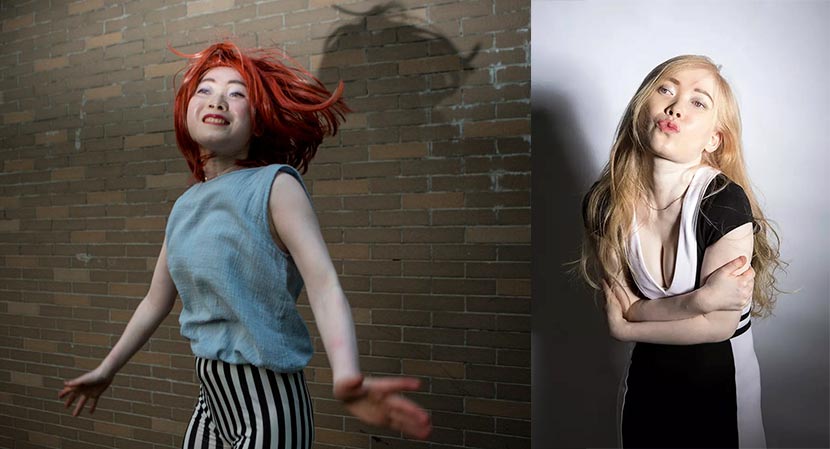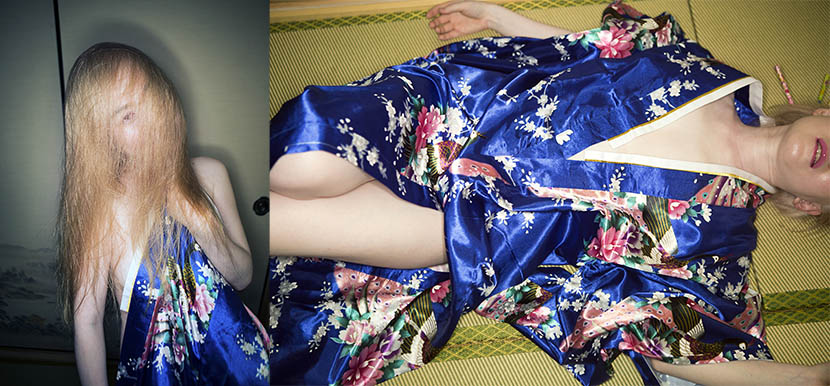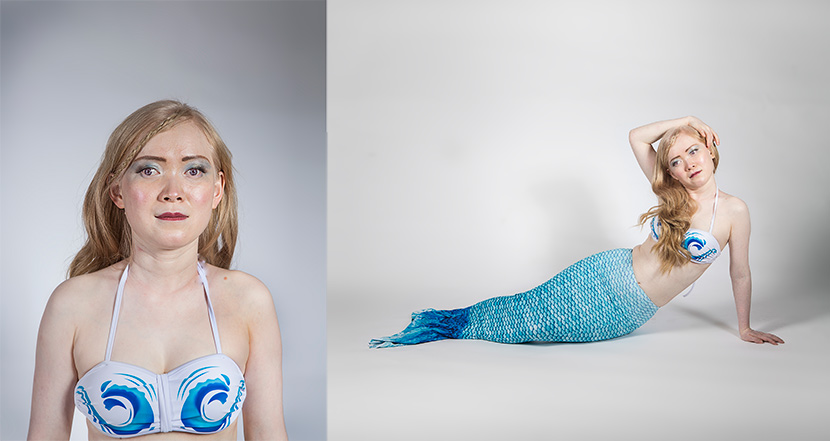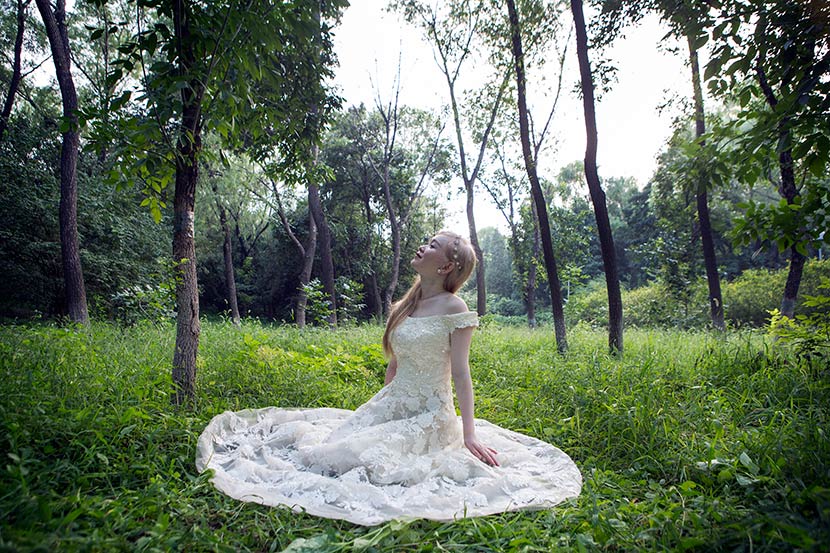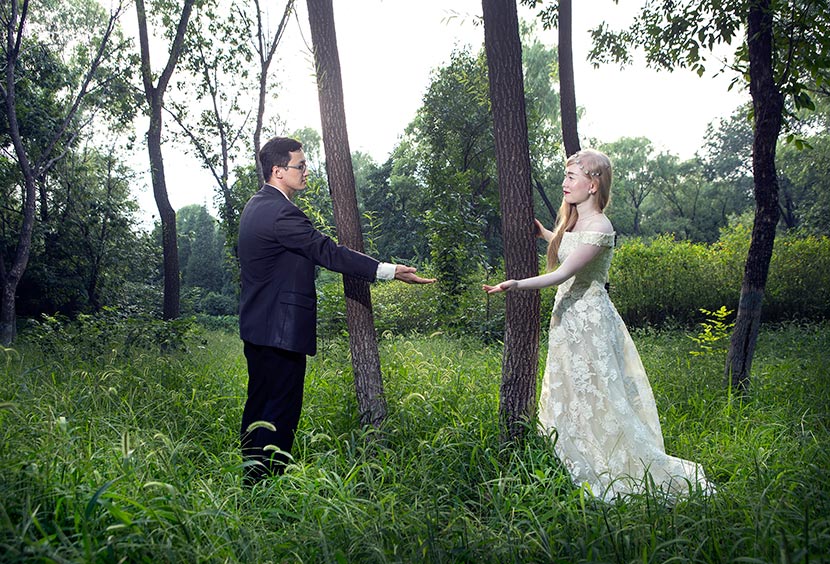 In one photo, Zhang and Cici aimed to depict the subject's feelings about reactions to her appearance. "The bits of chewed gum with residual saliva stick to my naked skin, representing the discriminatory epithets that have been shot at me like sugar-coated bullets," Cici explained.
Chinese medical experts estimate that around 80,000 people are living with albinism in China, based on data from the World Health Organization. A lack of understanding about the condition causes those with the genetic disorder to experience discrimination in education, employment, and their personal lives. In recent years, local media outlets in Zhejiang and Gansu provinces have reported on undergraduate girls with albinism being rejected by employers after face-to-face interviews or physical examinations because of their unique appearances.
Cici said she has experienced such workplace discrimination and blames her past lack of career progress in part on the way she looks. After graduating from a vocational high school and earning a college diploma through an online course, she bounced from job to job, working as a clerk, a waitress, and an employee in a hotel's back office.
The latter, she said, lasted the longest thanks to her sweet voice and sharp mind. But after working long hours answering phones for several years, her monthly salary had barely risen — increasing from 600 yuan to 800 yuan ($87 to $116) a month — so she left the company. According to Zhang, Cici now runs an online shop selling Taiwanese tea, though she is still on the lookout for more stable work.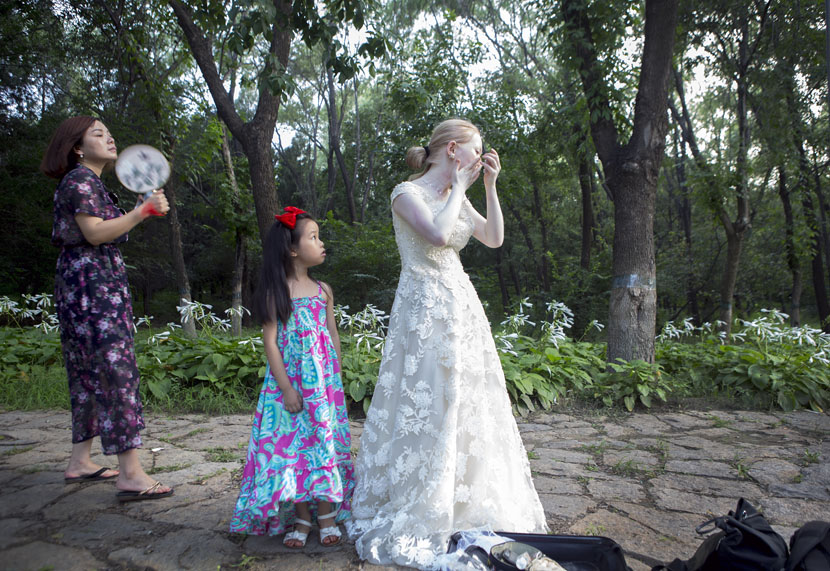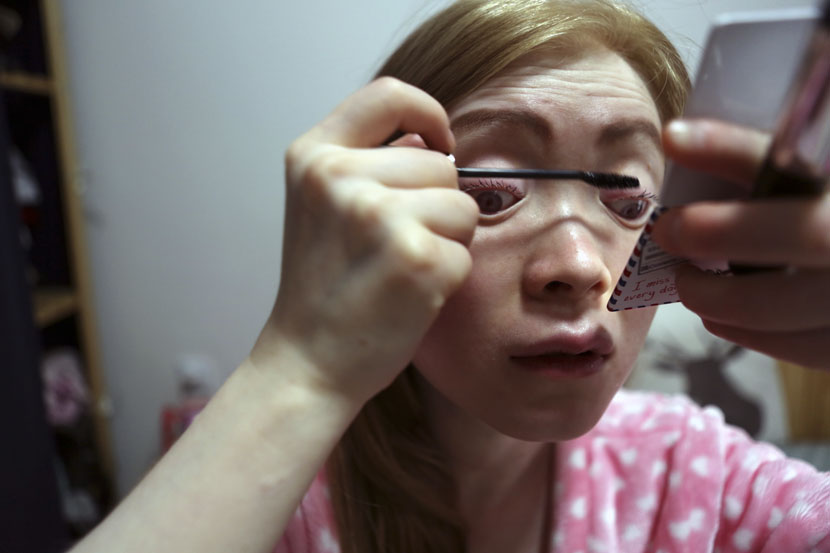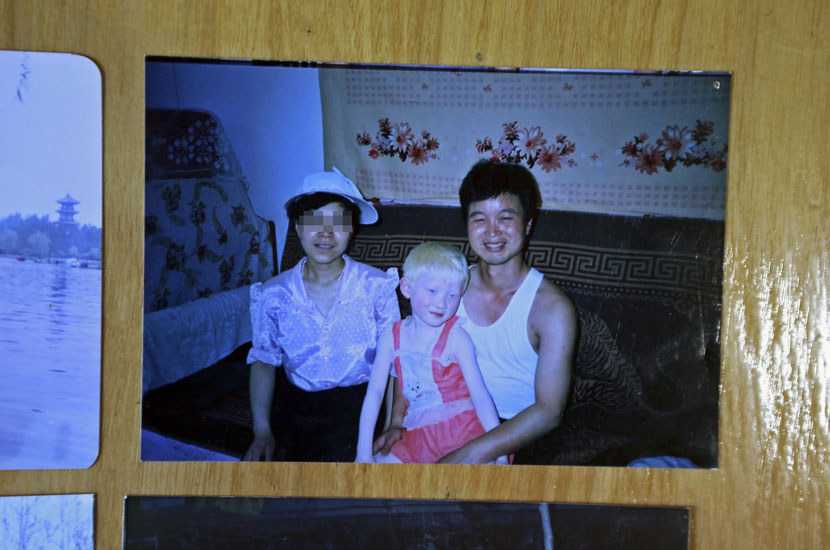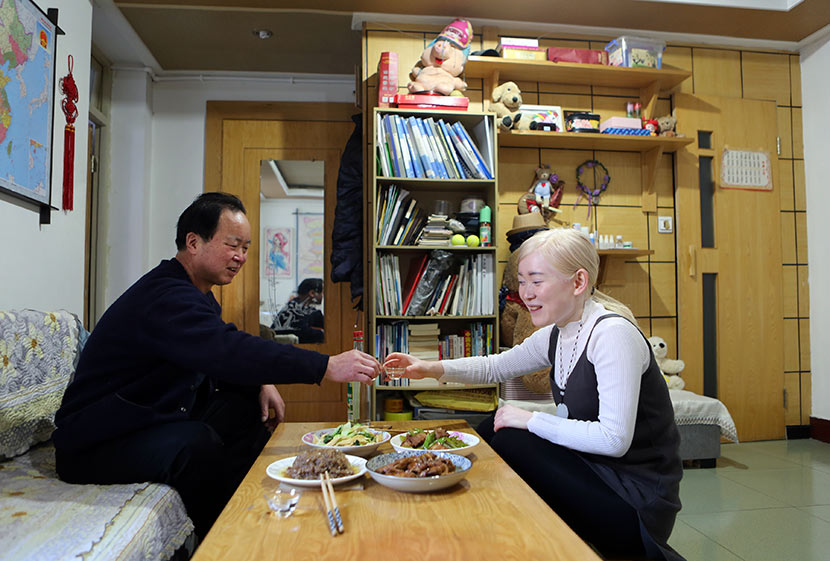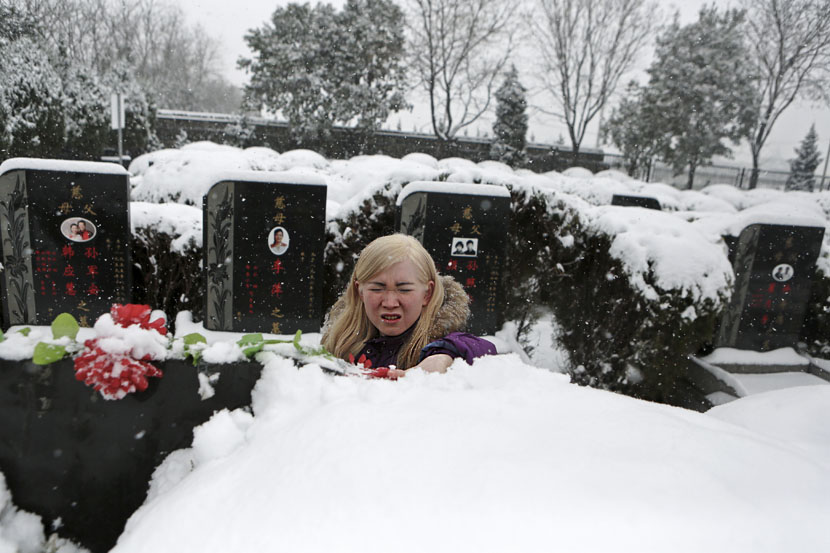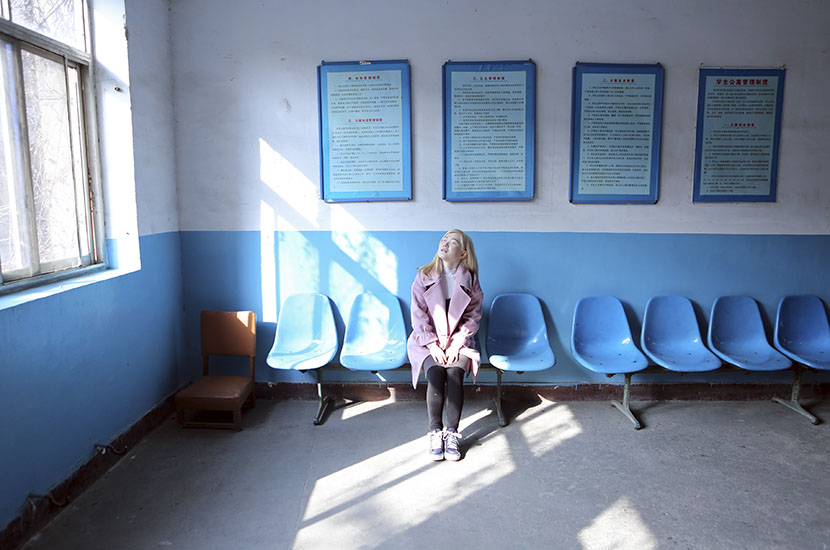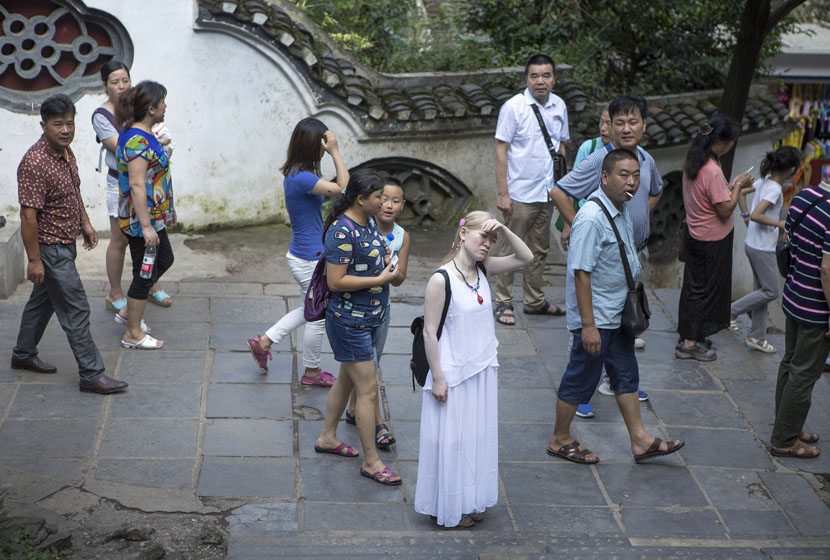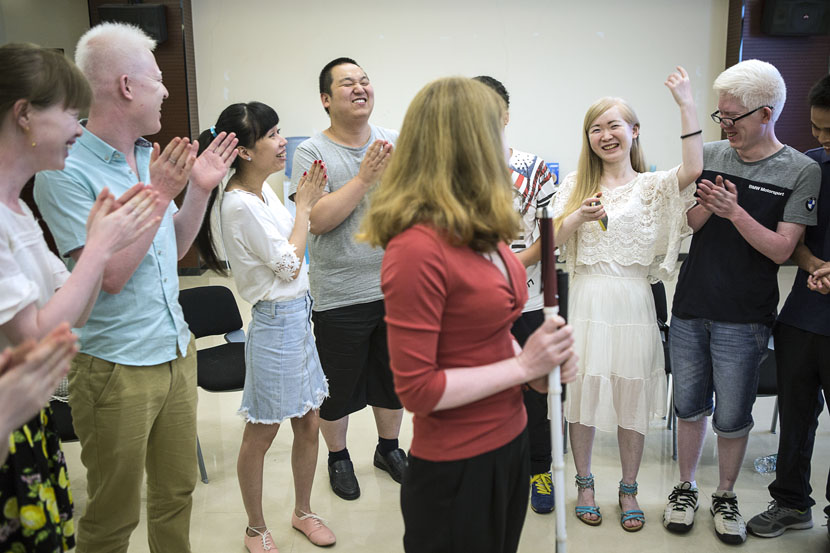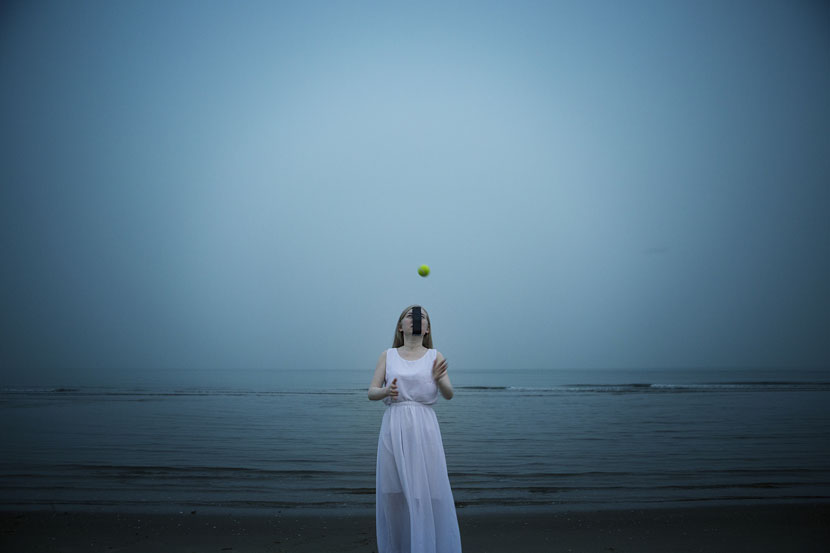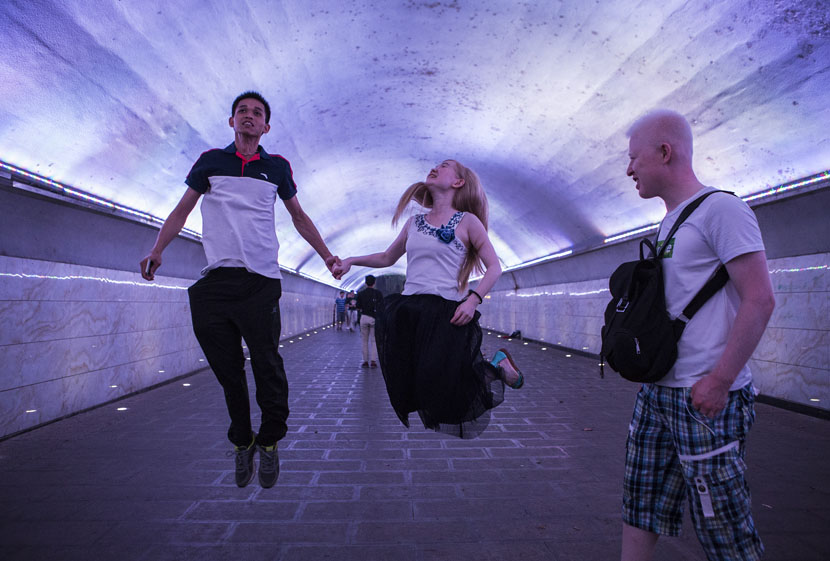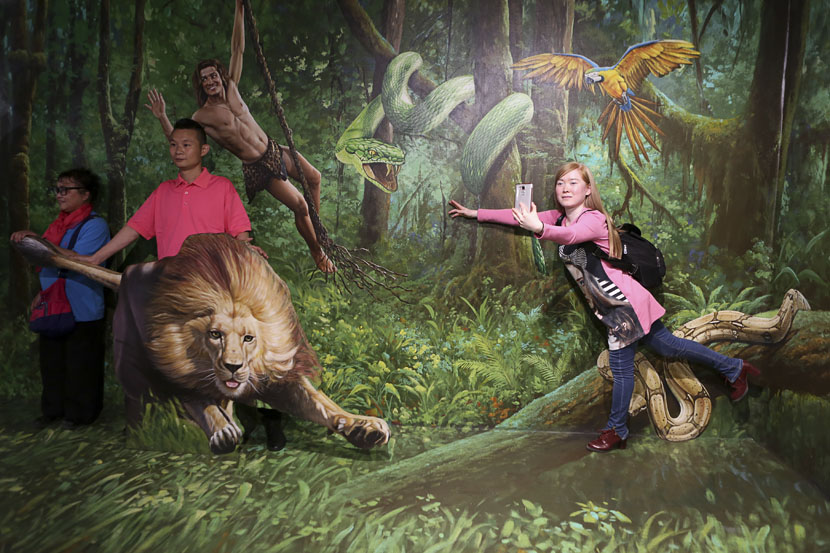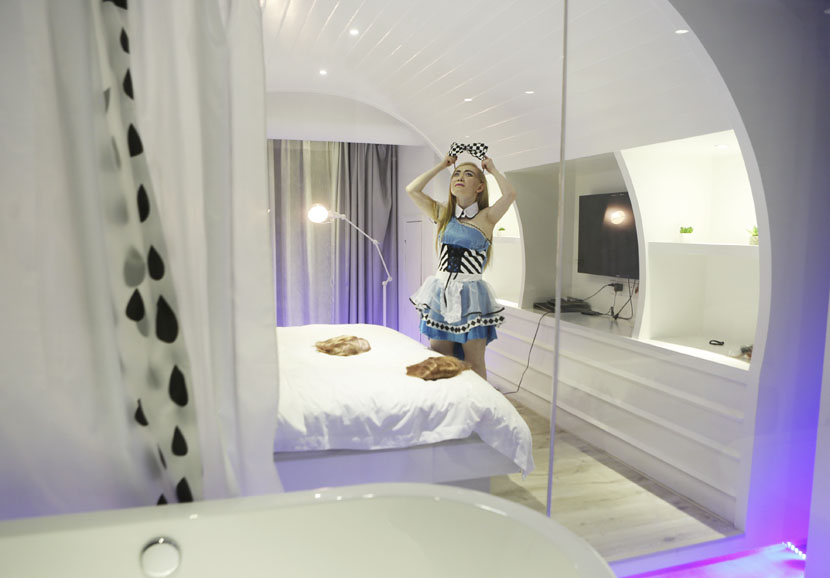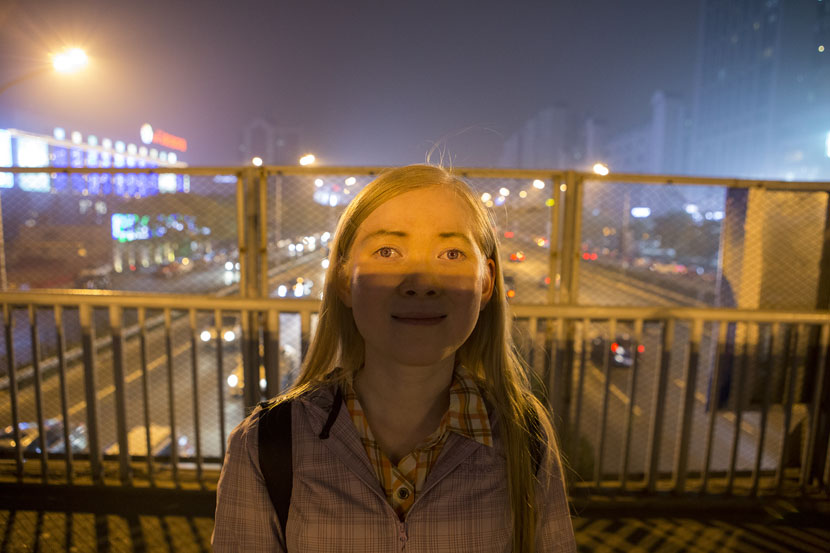 Even Cici's family members have not always been entirely supportive. She recalls having a relatively happy childhood and thinks fondly of her grandfather, who treated her as a "normal" child — something that her parents found more difficult. After her grandfather died and her parents divorced, Cici became accustomed to loneliness. The young woman said she has little belief that she will find love, calling romance "an extravagant hope" due to the widespread aversion to her disorder.
In addition to raising awareness about albinism through the photo series, Cici has become well-known on social media app WeChat for her writing on the topic. She also participates in volunteer activities for people with disabilities and promotes physical training exercises to help the visually impaired improve their eyesight.
Yet the portrait series has caused controversy among albino discussion groups, Zhang said. Some group members would prefer Cici to be more private about her condition and refrain from showing off her body. But Cici said she is proud to display herself in the photos and doesn't care how others interpret them.
Zhang fully supports Cici's journey of self-acceptance. "Our photos are a story about her," Zhang said. "She should feel comfortable with them. We want to send the message that everything about Cici is acceptable."
Editor: Sarah O'Meara. 
(Header image: Cici wears a mermaid costume in Beijing, Aug. 21, 2017. Zhang Lijie for Sixth Tone)